Any Filipino who grew up in the 80s would be familiar with Barok, one of the most popular Pinoy comic book characters at that time. His character was similar to those in America's The Flintstones, but instead of speaking like Fred or Barney, he spoke like Tarzan. And you know what that's like—words jumbled and all.
In the Philippines, a person who can't speak straight Tagalog or English is labeled as someone who is Barok magsalita (one who speaks like Barok).
That is why it's crucial to learn the proper Tagalog sentence structure. For one, it helps your readers or listeners understand the simplest sentences you're trying to convey (not to mention it will keep you from being nicknamed Barok).
But don't you worry, because if there's one thing about Filipino grammar that's not too difficult to learn, it's Tagalog word order. What most learners of the Filipino language love is its flexibility when it comes to word order. You'll find out what I mean later on when we get to the lesson proper.
For now, let's get to the basics of Filipino sentence structure first.
Table of Contents
1. An Overview of Tagalog Word Order
The most common sentence structure used in the English language is S-V-O (Subject-Verb-Object). It's acceptable to use the same word order in Filipino, which is what many beginners do. However, when it comes to spoken Filipino, using S-V-O will result in the speaker sounding awkward. Let's take this sentence for example: 
 S       V     O
"I am studying Filipino."
If you translate this into Tagalog, you will get: Ako ay nag-aaral ng Filipino. 
Now, this one is grammatically correct, but when spoken, it should be structured as:
V                S            O
"Studying     I     Filipino."  →  Direct Translation
Nag-aaral ako ng Filipino.
That said, word order in Tagalog is primarily V-S-O, and S-V-O is considered an inverted form (Kabalikang Anyo in Tagalog). But then, it also follows the V-O-S structure. 
One very important thing you need to understand about Tagalog, though, is that it doesn't always follow the subject-predicate structure. In the English language, the object within a sentence is always different from the subject. In Filipino, however, a word that follows a direct marker, like si or ang, is the subject. This means that the object can also function as the subject. Here's an example:
 S          V         O
"Julia is studying Filipino."
Si Julia ay nag-aaral ng Filipino.
Let's translate this into Filipino using the V-S-O pattern.
V                      S            O
"Studying        Julia      Filipino."  →  Direct Translation
Nag-aaral si Julia ng Filipino.
Now, let's try using the V-O-S pattern instead.
V                      O            S
"Studying        Filipino     Julia."
Nag-aaral ng Filipino si Julia.
Notice that in the S-V-O example, the sentence uses the word ay between the subject (Julia) and the verb (nag-aaral). It's long been thought (and taught) that ay is the copula "to be." More recent sources, however, say that ay is more of a replacement for a comma or a slight pause. The same sources say that it can't be a verb since it can appear in a sentence along with other verbs, although in most cases, it seems that it's the direct translation of the verb "is." 
Keep in mind, too, that ay only appears in the S-V-O form of the sentence (which, by the way, is viewed as formal or literary). Here are a few examples:
Ang bata AY naglalaro.
Si Butch AY umiinom.
Si Kobe AY natutulog.
Ang ale AY nananahi.
→ Need a dictionary for this lesson? The FilipinoPod101 Dictionary is one of the most complete free Filipino-English dictionaries online!
2. Basic Word Order with Subject, Verb, and Object
Compared to the English language, word order in Filipino is more flexible. In fact, you can construct certain sentences in up to six different ways. Don't believe me? Let's take a look at the following sentence:
"The man gave the woman some money."
There are six different ways you can write or say this sentence in Filipino. Each of these sentences conveys the same meaning, and they all include the same grammatical components. And yet, as you can see, the words are ordered differently.
Nagbigay ng pera sa babae ang lalaki. 
Nagbigay ng pera ang lalaki sa babae.
Nagbigay sa babae ng pera ang lalaki.
Nagbigay sa babae ang lalaki ng pera.
Nagbigay ang lalaki sa babae ng pera.
Nagbigay ang lalaki ng pera sa babae.
Here, you can see that the verb (nagbigay) is always in the initial position, but the order of the rest of the words is adjustable. This shows how flexible Tagalog can be!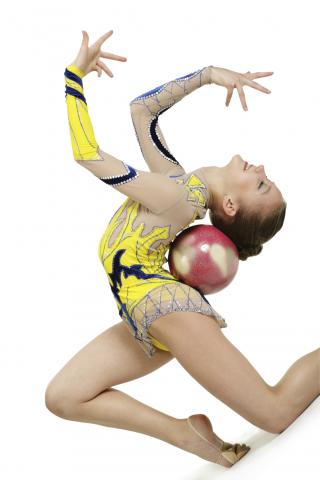 Did you say flexible?
Let's try a simpler sentence this time. 
"I study Filipino." 
This can be translated in a couple of ways:
S                V O
Ako ay nag-aaral ng Filipino.
V                 S         O
Nag-aaral ako ng Filipino.
Both of these translations are correct, but in normal conversations, you would usually use the second example: Nag-aaral ako ng Filipino.
Example: Nag-aaral ako ng Filipino ngayon sa FilipinoPod101. ("I am currently studying Filipino via FilipinoPod101.")
3. Filipino Word Order with Prepositional Phrases
When it comes to sentences with prepositional phrases, the order of the words is similar to that in English. Let's take the sentence below for example:
Place Preposition. "He studies at home." (Nag-aaral siya ng Filipino sa bahay.)
Time Preposition. "He studies in the evening." (Nag-aaral siya ng Filipino sa gabi.)
Preposition of Manner. "He studies with his friend." (Nag-aaral siya ng Filipino kasama ang kaibigan niya.)
Based on the examples, you can see that the preposition is placed AFTER the object. This is how the words are ordered in conversations. But in writing, the preposition can be placed BEFORE the object as shown in the following examples:
Place Preposition. "He studies Filipino at home." (Nag-aaral siya sa bahay ng Filipino.)
Time Preposition. "He studies Filipino in the evening." (Nag-aaral siya sa gabi ng Filipino.)
Preposition of Manner. "He studies Filipino with his friend." (Nag-aaral siya kasama ang kaibigan niya ng Filipino.)
Question: Can the preposition/prepositional phrase be placed at the BEGINNING of the sentence? Let's see.
Place Preposition. "He studies Filipino at home." (Sa bahay siya nag-aaral ng Filipino.)
Time Preposition. "He studies Filipino in the evening." (Sa gabi siya nag-aaral ng Filipino.)
Preposition of Manner. "He studies Filipino with his friend." (Kasama niya ang kaibigan niyang nag-aaral ng Filipino.)
Answer: ABSOLUTELY! In fact, the most natural way to say the given example sentences in Tagalog is by placing the preposition/prepositional phrase at the beginning of the sentence. 
4. Word Order with Modifiers
Modifiers have many functions, including clarifying, qualifying, or limiting a particular word in a sentence to add emphasis or detail. These grammatical elements are often in the form of adjectives and adverbs. 
In Tagalog grammar, a modifier can either be an adjective or an adverb depending on the word it's modifying. For instance, if the word being modified in a sentence is a noun, then the modifier used is an adjective. If, on the other hand, the word being modified is a verb, the modifier is an adverb.
Take the word mabuti, for instance, which means "good."
It can be used to describe a noun, like estudyante ("student"): estudyanteng mabuti ("good student"). 
In this sentence, mabuti functioned as an adjective.
It can be used to describe verbs, too. You can say: nag-aral nang mabuti ("studied well"). 
Here, mabuti now functions as an adverb.
In Tagalog, modifiers can appear either before or after the subject, but what plays a huge part here are the linkers na and –ng. Whenever you see these enclitics in a sentence, it means modification has taken place.
In these examples, the modifier appears before the subject:
mabait na estudyante ("kind/good student")
matalinong estudyante ("bright student")
masunuring estudyante ("obedient student")
We can also place the modifier after the subject:
estudyanteng mabait ("kind/good student")
estudyanteng matalino ("bright student")
estudyanteng masunurin ("obedient student")
As you've noticed, the meaning of the phrases didn't change even if the position of the modifiers did.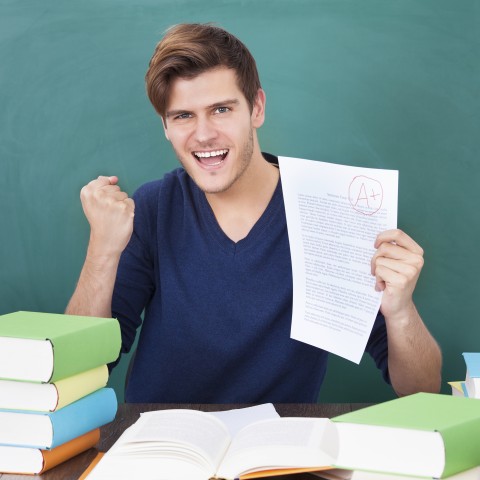 Matalinong estudyante. ("Bright student.")
Oh, and before anything else, let's talk about the markers na and –ng for a second. Actually, -ng is simply a modified form of na. It's used to replace na if the word that comes before it ends in a vowel. But what if na follows a word ending in the letter n? If that's the case, we drop the n from ng so that it now becomes g. We use na if the word it follows ends in a consonant. 
We can see some of these rules applied in the recent examples, but let's check out some more:
| Noun + Linker + Modifier | Modifier + Linker + Noun | Translation |
| --- | --- | --- |
| lupang hinirang | hinirang na lupa | "chosen land" |
| asong maliit | maliit na aso | "small dog" |
| bangkang papel | papel na bangka | "paper boat" |
| balong malalim | malalim na balon | "deep well" |
| payong na bago | bagong payong | "new umbrella" |
Now, let's try it with some verbs:
| Verb + Linker + Modifier | Modifier + Linker + Verb | Translation |
| --- | --- | --- |
| umiiyak na bata | batang umiiyak | "crying child" |
| lumilipad na ibon | ibong lumilipad | "flying bird" |
| kumakantang babae | kumakantang babae | "singing lady" |
| tumutuklaw na ahas | ahas na tumutuklaw | "striking snake" |
| tumatakbong sundalo | sundalong tumatakbo | "running soldier" |
Clear? Good. Now, let's see how a regular sentence can be transformed into a question.
5. Transforming a Regular Sentence into a Question
In the Tagalog language, there is one go-to word for forming interrogative sentences. That word is ba. This marker is actually one of the several untranslatable Tagalog words. If you want to change a sentence from the simple or imperative forms to the interrogative form, you simply add the word ba. Let's try it with some sentences.
Simple Form: Nag-aaral si Arlene ng Filipino. ("Arlene is studying Filipino.")
Interrogative Form: Nag-aaral ba si Arlene ng Filipino? ("Is Arlene studying Filipino?")
Imperative Form: Mag-aral ka ng Filipino. ("Go and study Filipino.")
Interrogative Form: Mag-aaral ka ba ng Filipino? ("Are you going to study Filipino?")
Ba is added either at the end of the sentence, or after the verb or the noun.
In the following examples, ba is positioned at the end of the sentence.
Simple Form: Nag-aaral ka. ("You are studying.")
Interrogative Form: Nag-aaral ka ba? ("Are you studying?")
Imperative Form: Mag-aral ka. ("Go and study.")
Interrogative Form: Mag-aaral ka ba? ("Are you going to study?")
What's unique about the way Filipinos communicate is that they can do so even with just a single word (sometimes even with no words at all!). Let's take this scenario, for example. 
A man just got home and asked his wife if their dog (who wasn't feeling well) finally decided to eat.
Husband: Kumain ba? ("Did she eat?") 
Wife: Oo. ("Yes.")
If the husband only said Kumain? It would still be a valid sentence and would be understood as Kumain ba?
It gets crazier with this typical exchange by the elevator.
Man 1: Bababa ba? ("Is it going down?")
Man 2: Bababa. ("It is going down.")
Golly! That's seven successive instances of a single syllable!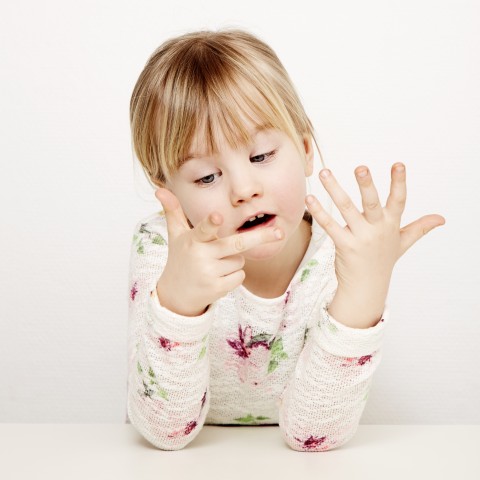 Seven syllables. Did I count that right?
It's not all the time, though, that ba is necessary. Just like in most languages, you can just add a question mark at the end of a declarative sentence to turn it into a question, particularly if the question has a tone of surprise to it.
Simple Form: Nag-aaral si Arlene ng Filipino. ("Arlene is studying Filipino.")
Interrogative Form: Nag-aaral si Arlene ng Filipino? ("Arlene is studying Filipino?")
Imperative Form: Mag-aral ka ng Filipino. ("Go and study Filipino.")
Interrogative Form: Mag-aaral ka ng Filipino? ("You're going to study Filipino?")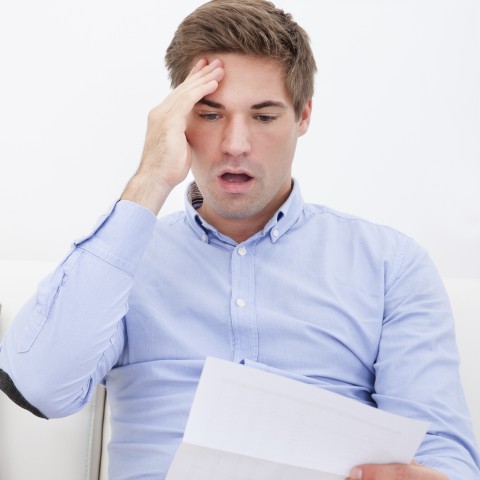 Pumasa ako sa Filipino? ("I passed Filipino?")
6. Translation Exercises
In this section, we're going to apply what we've learned about Tagalog sentence structure so far. Again, there are several ways to arrange words in a Filipino sentence, but let's just use the one that's often used in casual conversations.
1. I study. ____________________
2. I study Tagalog. ____________________
3. I study Tagalog every day .____________________
4. I study Tagalog every day using FilipinoPod101. ____________________
5. I study Tagalog every day at home using FilipinoPod101. ____________________
6. I study Tagalog with my friend every day at home using FilipinoPod101. ____________________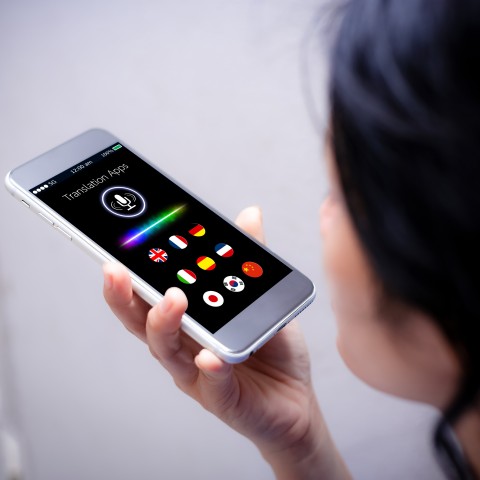 Okay, Siri, please translate…Oh, wait, you're not Siri.
ANSWER:
1. I study. Nag-aaral ako.
2. I study Tagalog. Nag-aaral ako ng Tagalog.
3. I study Tagalog every day. Araw-araw akong nag-aaral ng Tagalog. (Remember how prepositional phrases should go at the beginning of the sentence?)
4. I study Tagalog every day with FilipinoPod101. Araw-araw akong nag-aaral ng Tagalog gamit ang FilipinoPod101.
5. I study Tagalog every day at home with FilipinoPod101. Araw-araw akong nag-aaral sa bahay ng Tagalog gamit ang FilipinoPod101.
6.  I study Tagalog with my friend every day at home with FilipinoPod101. Araw-araw akong nag-aaral sa bahay ng Tagalog gamit ang FilipinoPod101 kasama ang kaibigan ko.
7. FilipinoPod101 Will Help Ease the Confusion
We did our best to make this guide as simple and easy as possible for you. However, we also believe that one short post about Tagalog sentence structure can only do so much. But that's why FilipinoPod101 is here, isn't it? 
With FilipinoPod101, you can learn more than just how to arrange words in sentences. If you sign up today, you'll gain exclusive access to a number of learning resources you won't find elsewhere. This includes an introduction to the Filipino language, a few key Filipino phrases, and unique articles designed to help you learn Tagalog in a fun and interesting way.
And then there's the Premium PLUS program that's designed especially for students who want to develop their Filipino writing and speaking skills in just a short period of  time. What are you waiting for? If you want to learn more about Filipino sentence structure or polish your Tagalog conversation skills, don't think twice about signing up at FilipinoPod101 today!
What are your first impressions about Tagalog word order and sentence structure? Let us know in the comments!
July 31, 2020
Filipinos are known for following "Filipino Time" (also referred to as "late" in other countries). Despite that, there are still many people in the Philippines who are very much time-conscious. 
As a matter of fact, the Department of Science and Technology initiated a campaign called "Juan Time" several years ago with the aim of promoting the nationwide use of Philippine Standard Time.
That's good news for anyone who values time. But what does this have to do with this post? Well, in this post, we're going to learn how to tell the Philippines' time, using the Filipino language, of course. 
Knowing how to read and tell time is a basic universal skill. And yes, learning how to tell time in Filipino or Tagalog is as easy as 1-2-3. You can always read and tell time in English when you're in the Philippines, since most Pinoys can understand English anyway. But it's no question that knowing how to tell time in Tagalog has many benefits and advantages.
Table of Contents
1. How to Ask for the Time
Knowing how to ask for the time is just as important as knowing how to read and tell time. Before anything else, let's first learn how to ask for the time in Filipino. 
There are different ways you can ask this. Here are some of them:
1 –  What time is it? 
Anong oras na?
This is the most straightforward way of asking "What time is it?" in Filipino. It's rather informal and less polite. You can use this approach when asking someone you're familiar with, like a friend or colleague. Never ask this way when talking to someone in authority, though.
2 – Do you know what time it is? 
Alam mo ba kung anong oras na?
This is a more polite approach, although it's not that formal. You can use this question when asking someone you're not too familiar with, such as a stranger. 
If you want a more polite approach, then use this one:
3 – May I know what time it is already? 
Maaari/Pwede ko bang malaman kung anong oras na? 
If you're asking an older person or a person in authority, simply add the word po right after ko.
4- Asking What Time Something Will Start or What Time Something Happened
Now, if you want to ask what time something will start, you can simply say: Anong oras magsisimula ang palabas? ("What time will the show start?")
More examples:
"What time is the plane arriving?" 
Anong oras dadating ang eroplano?
"What time is the meeting scheduled?" 
Anong oras ang schedule ng meeting? 
"What time did the game end last night?" 
Anong oras natapos ang laro kagabi?
2. How Pinoys Tell Time
Marunong ka bang magbasa ng oras? Do you know how to tell time? 
This is a question often asked of young Filipino kids. Just as in other countries, Pinoy kids are taught how to read time and dates at an early age.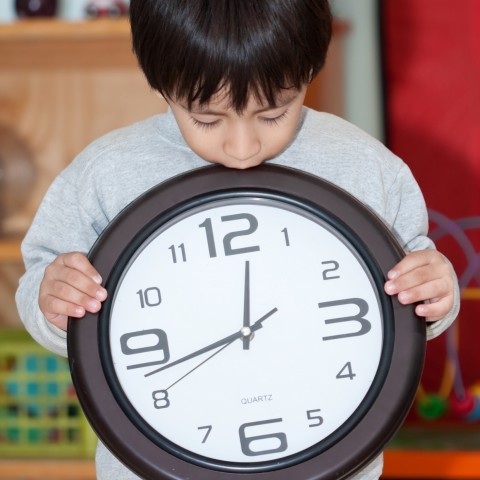 In the Philippines, most people use the twelve-hour format. The Filipino word for "hour" is the same word used for "time," which is oras. This is derived from 'horas,' the Spanish word for "time."
Meanwhile, "o'clock" in Tagalog is either la or las, both of which are Spanish for "the."
There are two general ways of how to read time in Filipino. But before we go there, let's talk about time markers first. 
1- Time Markers
The basic time markers or references are as follows:
| | |
| --- | --- |
| Umaga | Morning |
| Tanghali | Noon |
| Hapon | Afternoon |
| Gabi | Evening |
| Hating-Gabi | Midnight |
| Madaling-Araw | Middle of the night |
A – Umaga
Umaga in the Philippines usually begins at 5:00 a.m., depending on what time the sun rises. The time between the rising of the sun and 11:59 a.m. is considered umaga or "morning." When asked what time it is, and your watch says it's 10:30 a.m., you respond by saying: Alas diyes y medya ng umaga.
In English, that translates to "10:30 in the morning." In written form, that would be Alas-10 y medya n.u. N.u. is the abbreviation for ng umaga, or "in the morning."
The same rule applies when telling time in Filipino at different times of the day.
B – Tanghali
Tanghali, on the other hand, is high noon, and is the time between 12:00 p.m. and 12:59 p.m. When reading time during tanghali, let's say fifteen minutes past 12:00, you simply say:
Alas dose kinse ng tanghali. 
(Written form: Alas-12 kinse n.t.), kinse being "fifteen" in Spanish.
If you're not too familiar with Philippine history, the reason there are a lot of Spanish words and expressions in the Filipino language is that the country has been under Spanish rule for more than 300 years. So, don't be surprised if you come across a number of loanwords in your studies.
Now, back to the lesson.
C – Hapon
Hapon is the Filipino word for "afternoon." It's the time between 1:00 p.m. and 5:59 p.m. In written form, it's abbreviated as n.h., or ng hapon ("in the afternoon"). In Filipino, 3:00 p.m. is spoken as Alas tres ng hapon. and written as Alas-3 n.h.
D – Gabi 
Gabi is the Filipino word for "evening." You'll know when it's gabi in the Philippines once the clock strikes 6:00 p.m. Around this time, most Filipino families are already preparing for the evening meal. In the barrios, mothers are often heard yelling at their children to come home as it's already dark. 
Mga anak, pasok na at alas sais na! Maghahapunan na tayo! 
"Come home now kids! It's 6 o'clock, and it's already time for dinner!" 
Gabi lasts from 6:00 p.m. until 12 a.m.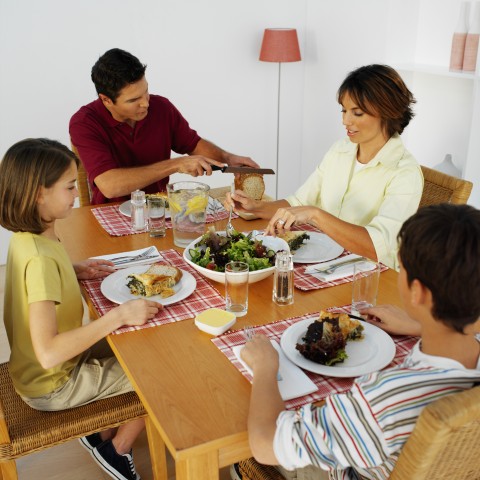 E – Hating-gabi
It's already hating-gabi, or midnight, once the clock strikes 12 a.m. Unless you're working night shift, there's very little chance someone is going to ask you what time it is at this hour.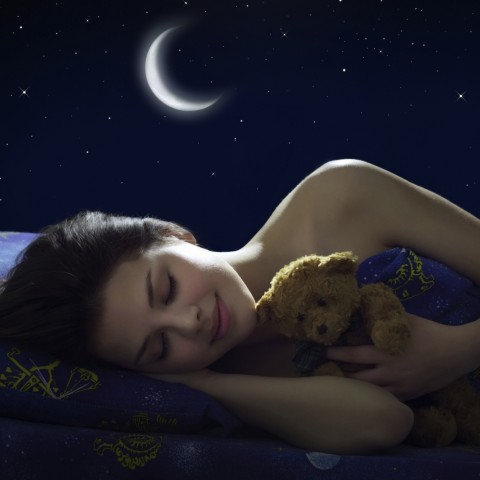 F – Madaling Araw
Madaling araw literally means "the day is breaking soon," madali being "fast" and araw being "day." As a time marker, however, this phrase translates to "in the middle of the night." In Filipino, 4:00 a.m. is read as Alas kwatro ng madaling araw.
As mentioned, there are two general ways we tell time in the Philippines: the Filipino way and the Spanish way.
2- The Filipino Way
The Filipino way is a more formal approach to reading and telling time in the Filipino language. Let's say it's 10:00 a.m. and you're asked what time it is. You reply with: Ika-sampu na ng umaga. 
Here's a table of how to say the time in Filipino for your reference:
| Time | In Filipino we say… |
| --- | --- |
| 1:00 | ika-isa |
| 2:00 | ikalawa |
| 3:00 | ikatlo |
| 4:00 | ikaapat |
| 5:00 | ikalima |
| 5:00 | ika-anim |
| 7:00 | ika-pito |
| 8:00 | ika-walo |
| 9:00 | ika-siyam |
| 10:00 | ika-sampu |
| 11:00 | ika-labing-isa |
| 12:00 | ika-labing-dalawa |
This is how we read exact hours in Filipino:
For 1:00 a.m., we say:
Ang oras ay ika-isa ng umaga. 
"The time is one o'clock in the morning."
For 2:00 p.m., we say: 
Ang oras ay ikalawa ng hapon. 
"The time is two o'clock in the afternoon."
Minuto
What if the clock says it's 4:15? That's when we read in hours and minutes. "Minute" in Filipino is minuto. When reading the time in hours and minutes, we simply read the equivalent of the minutes in words.
Example: 
"It's five fifteen in the afternoon." 
Ang oras ay labinlimang minuto makalipas ang ikalima ng hapon.

Labinlima is Filipino for "fifteen," while makalipas is Filipino for "past." So that would be the same as saying, "The time is fifteen minutes past five in the afternoon." 
Speaking of which, learning simple numbers in Filipino is another crucial step in this study, so make sure you find ways to do so.
3- The Spanish Way
Alternatively, you can use the Spanish way of reading time. In the Philippines, this is the more practical and common way people read and tell time. You don't normally hear people saying, Ang oras ay dalawampu't-limang minuto makalipas ang ika-siyam ng umaga ("The time is twenty-five minutes past nine in the morning") unless it's the disc jockey announcing the time over your favorite A.M. or F.M. station.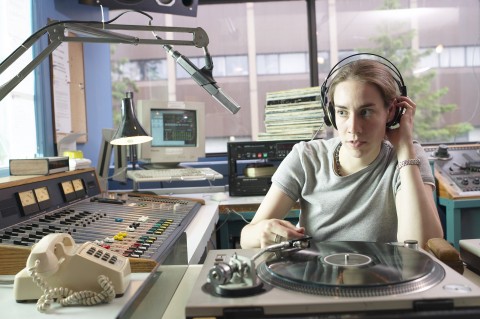 So, when you ask a Filipino on the streets what time it is and it's 5:15 p.m., you'll most likely hear them respond with: Alas-singko kinse. The time marker, which in this case is ng hapon, is omitted unless the person asking has just awoken from a very long sleep over the weekend and has no idea what period of the day it is.
Menos
And then there's the word menos, which is Spanish for "less." In reading the time, we can use the term this way:
Ang oras ay menos kinse bago mag alas-kwatro. 
That's fifteen minutes "minus" or "less" four o'clock, and indicates that the time is a quarter to four or fifteen minutes before four.
Meanwhile, here's another table for your reference. This time, it's for the Spanish way of reading time:
| Time | Another way we read time in Filipino is… |
| --- | --- |
| 1:00 | ala-una |
| 2:00 | alas-dos |
| 3:00 | alas-tres |
| 4:00 | alas-kwatro |
| 5:00 | alas-singko |
| 6:00 | alas-sais |
| 7:00 | alas-siete |
| 8:00 | alas-otso |
| 9:00 | alas-nueve |
| 10:00 | alas-dies |
| 11:00 | alas-onse |
| 12:00 | alas-dose |
In order for you to be able to tell time in Filipino, you need to be familiar with Spanish numbers. This post might be able to help you with that.
3. Hours Divided into Minutes
Reading and telling time in Filipino when hours are divided into minutes is also straightforward, although most Pinoys never read time in this manner.
1- Quarter
The direct equivalent for the word "quarter" in Tagalog is kwarter, but it's not a commonly used word. That said, "It's a quarter past seven in the evening," is read as Alas-siete kinse ng gabi. 
To be more formal, you can say: Ang oras ay labinlimang minuto makalipas ang alas-siete ng gabi. 
2- Half
The Filipino word for "half" is kalahati. When reading 8:30 p.m., you say: Alas-otso y medya ng gabi. Or, in the more formal manner: Ang oras ay kalahating oras/tatlumpong minuto makalipas ang ika-walo ng umaga.
4. Time Adverbs
Using an adverb of time in Filipino when giving the time is very useful. There are a lot of time adverbs available, but we'll give you a list of only the most commonly used time adverbs in Filipino, with examples of how to use them.
1 – Now/Right Now (Ngayon)
"What time is it now?"
2 – Currently (Kasalukuyan)
Ang oras sa kasalukuyan ay sampung minuto makalipas ang ika-siyam ng umaga. 
"The current time is ten minutes past nine in the morning."
 3 – Today (Ngayon/Ngayong araw)
Anong oras ka pupunta doon ngayong araw? 
"What time are you going there today?"
4 – Yesterday (Kahapon)
Pasado alas dose ng tanghali sila umalis kahapon. 
"They left past twelve noon yesterday."
5 – Tomorrow (Bukas)
May deyt sila bukas ng gabi. 
"They'll have a date tomorrow evening."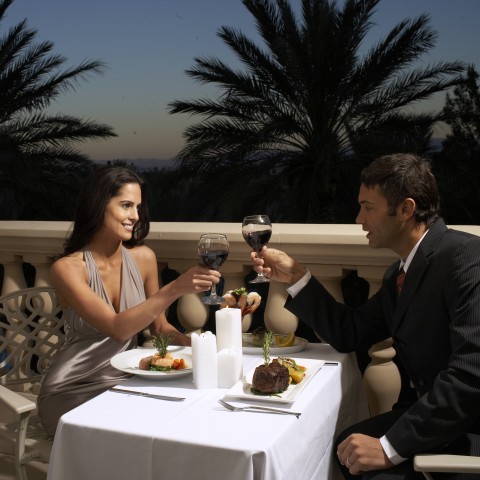 6 – Before (Bago)
Pinalampas ko ang alas otso ng umaga bago magluto ng agahan. 
"I waited until past eight in the morning before deciding to cook breakfast."
Limang minuto na lang bago mag alas-dose ng hating-gabi. 
"There's only five minutes left before twelve midnight."
7 – After (Pagkatapos)
Sinundo siya ng drayber pagkatapos niyang tawagan ito ng pasado alas tres ng hapon. 
"The driver fetched her after she phoned him at past three in the afternoon."
8. Soon/As soon as possible (Sa lalong madaling panahon)
Kailangan nilang tapusin ang proyekto sa lalong madaling panahon. 
"They need to finish the project as soon as possible."
9. Later (Mamaya)
Manonood kami ng sine mamaya. 
"We're going to watch a movie later."
10. In a while/Shortly (Maya-maya/Sa ilang sandali)
Nandiyan na ako maya-maya. 
"I'll be there in a while."
Lalapag na ang eroplano sa ilang sandali. 
"The plane will be landing shortly."
5. Common Filipino Proverbs about Time
There aren't a lot of time proverbs in the Philippines, but the few that are there truly echo how Filipinos are supposed to value time. Here are some of them:
1 – "The early comer is better than the hard worker."
Daig ng maagap ang masipag.
This is a critique against the habit of many Filipinos of being late to meetings and appointments. It suggests that a person who's always on time will always beat a person who's more talented but never comes on time.
2 – "Time is gold."
Ang oras ay ginto.
This doesn't need much explanation. Time is valuable and must not be wasted.
3 – "Do today what you can do tomorrow."
Gawin ngayon ang kaya mong gawin bukas.
Filipinos are known to be procrastinators, and are thus said to possess the mañana habit attitude. Mañana is a Spanish word that describes an indefinite time in the future. This proverb is targeted at those who have a habit of saying mamaya na or "later" when asked to work on an important task.
These next two sayings are related to the first three. They're designed to encourage Filipinos not to put off doing something important—or they may regret their actions in the end.
4 – "Opportunity knocks but once. Grasp it before it disappears."
Isang beses lang kumatok ang pagkakataon. Hawakan nang mahigpit bago pa ito maglaho.
5 – "What good is grass if the horse is dead?"
Aanhin pa ang damo kung patay na ang kabayo?
6. Conclusion
As promised, learning how to tell time in Filipino is trouble-free. Sure, you'll need to learn a few basic Spanish terms (or English if it's not your first language), but overall, it's not very complicated. However, to accurately tell time—or both the date and time in the Philippines—you'll need to take your ability to read and speak the Filipino or Tagalog language up a notch.
One way you can do this is through FilipinoPod101, an online portal that provides students who wish to learn Filipino with a way to learn the language and culture of the Philippines in a systematic yet fun and convenient manner. FilipinoPod101 can provide you with countless video lessons if you're a visual learner, as well as audio tools if you're the type who loves learning through listening. Most importantly, it gives you the opportunity to learn the Filipino language on your own. We hope you'll continue to let us join you on your language-learning journey!
Before you go, let us know in the comments what time it is where you are, in Filipino! We look forward to hearing from you.
July 27, 2020
In many ways, language is both a culmination and an expression of culture. It allows for not only effective communication, but also communication that's relevant in a given place, time, and context. 
In this article, you'll learn how people in the Philippines celebrate Buwan ng Wika (Filipino Language Month) and gain some insight into the importance of the Filipino language.
Let's get started.
1. What is Filipino Language Month?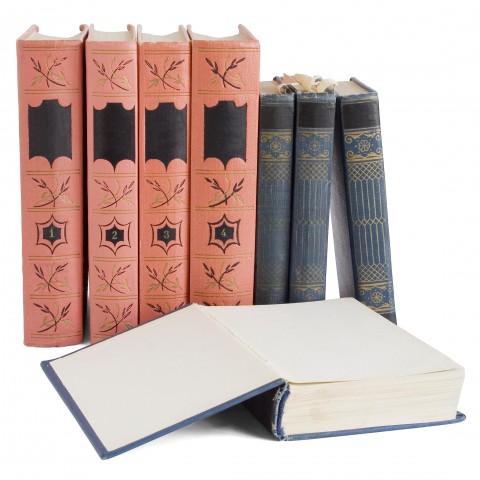 For the entire month of August in the Philippines, people celebrate Buwan ng Wika, or Filipino Language Month. This holiday seeks to shed light on the importance of the Filipino language and the pagkakaisa ("unity") it brought to the country. While the status of the Filipino language in the Philippines is debated, it serves as a marker of pagkakakilanlan ("identity") for many!
Before we cover how Filipinos celebrate Filipino Language Month, let's see a few facts about Buwan ng Wika and the Filipino language.
1 – Filipino or Tagalog?
First, let's clear the air. Are we talking about Filipino or Tagalog here (or any of the other 120+ languages spoken in the Philippines)?
Many people are unsure of the difference between Tagalog and Filipino, and for good reasons. The thing you need to remember is that Filipino is basically a standardized version of Tagalog, making the two languages extremely similar, with nuanced differences.
Buwan ng Wika celebrates the Filipino language specifically, though you should also note that most Filipino people speak Tagalog as their second language (and nearly a quarter speak it as their first).
One of the Philippines' official languages, Filipino has had a major role in unifying the bansa ("country") through a more standard language.
2 – History and Meaning of Buwan ng Wika
Buwan ng Wika was first celebrated in 1946 as a week-long holiday that coincided with the birthday of a famous Tagalog literary artist, Francisco Baltazar. This holiday lasted from late March to early April, though the dates were changed four times!
In 1997, then-President Fidel V. Ramos signed a Proclamation that the holiday would now be a month-long celebration in August. This new timeframe allowed the holiday to coincide with the birthday and death anniversary of former President Manuel L. Quezon, who's often labeled "The Father of the Filipino Language."
2. Celebrations and Events for Filipino Language Month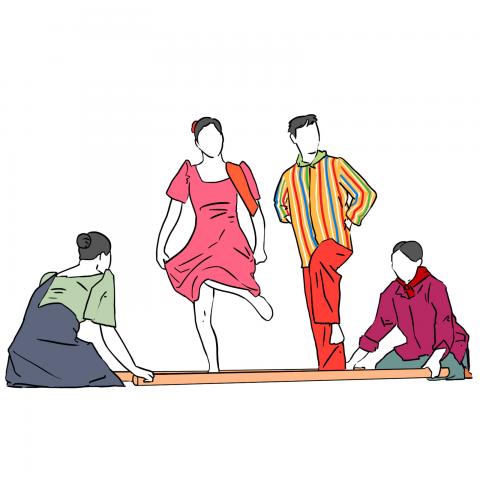 On August 1, there's often a flag-raising ceremony and a speech about the relevance and significance of the Filipino language in modern times. The rest of the month is filled with tons of educational activities and events, usually geared toward children and younger generations. Each year, there's a new Buwan ng Wika theme, focusing on a specific aspect of the language or kultura ("culture").
If you decide to visit the Philippines in August, definitely plan on attending one or more of the special events that take place throughout the country.
1 – Buwan ng Wika Dance Competitions & Events
In different parts of the country, you'll likely find a variety of dance competitions and events throughout August. During these events, many Filipinos and Filipinas enjoy doing a fun katutubong sayaw ("folk dance"), though there are also recent trends toward more modern dance styles.
2 – Balagtasan ("Poetic Debate")
During Buwan ng Wika, spoken poetry showings and poetic debates are common throughout the Philippines. How better than through a well-crafted tula ("poem") in one's language to show appreciation for it?
In addition to these poetry readings and debates, many students are encouraged to participate in essay competitions. The topic of the essay usually correlates to the year's theme.
3 – Exhibits & Parades
There are many art and culture exhibits promoting the Filipino language, culture, and panitikan ("literature") throughout the country. In addition, there are many parades during August that showcase different aspects of Filipino culture.
4 – School Programs
Many schools like to get involved with the Buwan ng Wika celebrations, using games and fun lessons to teach students about the Filipino language and culture.
3. Kuwentong-bayan ("Folk tale")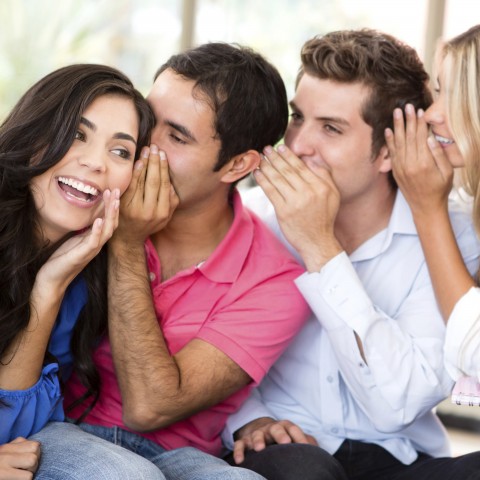 Oral storytelling has played a huge part in many cultures, and this is certainly true of the Philippines. There are numerous folk tales of Philippine origin, and during Buwan ng Wika, it's not uncommon for people to tell these stories among themselves or for an audience.
You may be familiar with the adage, "Haste makes waste." Well, there's a Filipino story with the same general message about the importance of taking your time.
In this story, a man needs to travel a long distance on horseback with several coconuts in tow. Along the way, he meets a boy and asks him how much longer he'll need to travel until he reaches the house. The boy tells him that if he travels slowly, he'll get there early; if he travels quickly, he'll get there late. Not understanding, the man sped up his horse only to have the coconuts fall off; he gathered them up again, and sped up the horse to the same effect. Because he didn't take his time, he didn't reach the house until after dark.
→ Oral communication is great, but who doesn't like a good book? Check out our list of the essential vocabulary for Talking About Books!
4. Essential Vocabulary for Filipino Language Month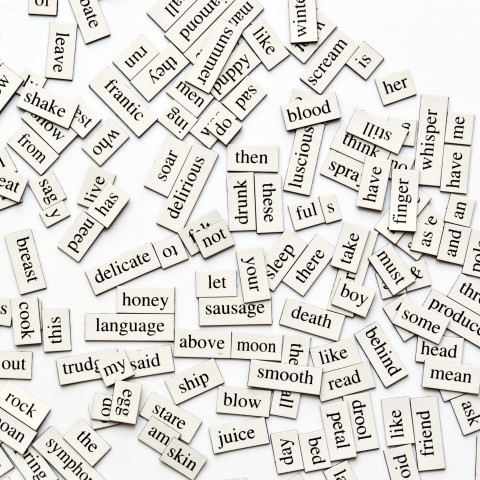 What better way to celebrate Filipino Language Month than by memorizing a few words? Here's a list of some of the words from this article!
"Language" — Wika [n]
"Word" — Salita [n]
"Culture" — Kultura [n]
"Literature" — Panitikan [n]
"Poem" — Tula [n]
"Legend" — Alamat [n]
"Folk tale" — Kuwentong-bayan [n]
"Folk dance" — Katutubong sayaw [n]
"Essay" — Sanaysay [n]
"Poetic debate" — Balagtasan [n]
"Unity" — Pagkakaisa [n]
"Country" — Bansa [n]
"Identity" — Pagkakakilanlan [n]
Remember that you can find each of these words with audio pronunciations on our Filipino Language Month vocabulary list!
Final Thoughts
The development and adoption of the Filipino language was certainly a positive turning point for communication in the Philippines, making Buwan ng Wika a meaningful month for the country.
What are your thoughts on this holiday, and the Filipino language in general? Does your country have a special holiday to celebrate its official language? Let us know in the comments!
To continue learning about the Filipino language and culture, check out these free resources from the FilipinoPod101.com blog:
Whatever your reasons for wanting to learn Filipino or explore life in the Philippines, know that FilipinoPod101 has your back! Create your free lifetime account today and take advantage of our numerous learning tools: themed vocabulary lists, spaced-repetition flashcards, video and audio lessons, and so much more.
Stay safe out there, and happy Filipino learning!
July 22, 2020
Community, charity, and great food. What could be better in a holiday? 
The Eidul Adha holiday has all these things and more! In this article, you'll learn about the Eidul Adha meaning in the Philippines, how Filipino Muslims celebrate, and why this day is so important.
Let's get started!
1. What is the Eidul Adha Holiday?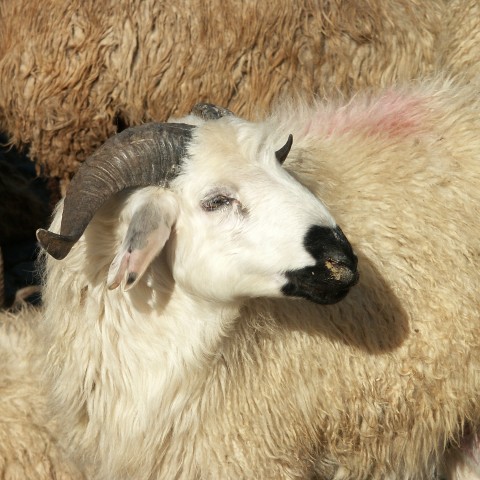 Eidul Adha, often called "The Feast of the Sacrifice" in English, is one of the most important Muslim holidays worldwide.
It originates from the story of Ibrahim, who was willing to sacrifice his son Ismael. According to the Quran, Ibrahim had asked Allah to give him a son, and Allah did so. But as Ismael grew older, Ibrahim began having recurring dreams of slaughtering his son and realized it was an order from Allah to sacrifice his son. Upon Ibrahim telling his son this, Ismael told his father to do as Allah willed. Ibrahim prepared his son for the sacrifice and was about to slaughter him, but was stopped by a voice. This voice told him that the "vision" had already been completed. Ibrahim was given a lamb to sacrifice in Ismael's place, and Ismael was revealed to be a righteous prophet.
Today, the Muslim selebrasyon ("celebration") of this holiday focuses on selflessness and serves as a reminder that Allah blesses the faithful. Eidul Adha is also associated with the willingness to give up cherished possessions to glorify Allah.
See our vocabulary list on Religion to learn the names of different religions in Filipino!
2. When is Eidul Adha This Year?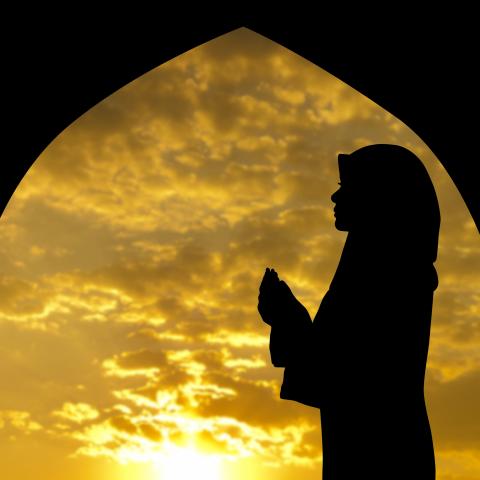 The date of Eidul Adha varies each year on the Gregorian calendar, as it takes place on the tenth day of Dhu al-Hijjah. The holiday then lasts for roughly three days.
Here's a list of this holiday's tentative start date for the next ten years.
| Year | Start Date |
| --- | --- |
| 2020 | July 31 |
| 2021 | July 20 |
| 2022 | July 10 |
| 2023 | June 29 |
| 2024 | June 17 |
| 2025 | June 7 |
| 2026 | May 27 |
| 2027 | May 17 |
| 2028 | May 6 |
| 2029 | April 24 |
Note that these dates may not be entirely accurate, and may vary. The date of Eidul Adha is officially determined each year by professional moon-sighters, and the dates above are only expected estimates.
3. How is Eidul Adha Celebrated?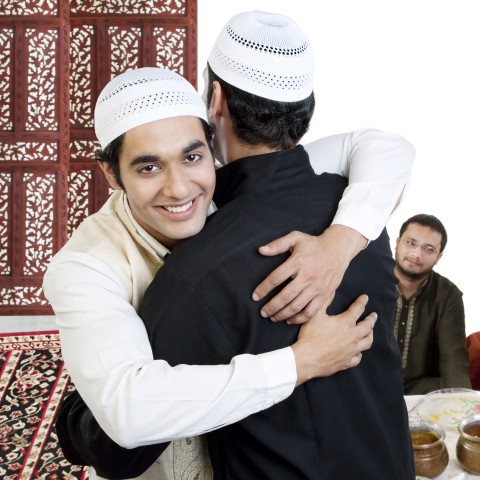 In the Philippines, the most popular way to celebrate Eidul Adha is to visit a moske ("mosque") and listen to an Eid khutba ("sermon"). Muslims gather together for prayers, and many people like to wear new clothing on this occasion. They often give each other Eidul Adha wishes and other kind words. These Eidul Adha greetings often involve a friendly yakap ("hug") in the spirit of community and friendship.
In light of Ibrahim's willingness to sacrifice his son—and Allah's last-minute provision of a lamb—some Muslims in the Philippines make an animal sakripisyo ("sacrifice") on this day. The animal's meat is then divided into three portions: one portion to give to the poor, one portion to bring home to one's family, and one portion to give to other relatives. Those who don't make a sacrifice may still purchase large pieces of meat to give away and prepare for themselves.
It's important to note that on Eidul Adha, the animal sacrifice is not made as an atonement for sin, and it's said that the blood and meat of the sacrifice don't even reach Allah. The sacrifice has more to do with generosity, which is why a third of it is given as zakat al-fitr (charity in the form of food). This willingness to give up some of one's possessions for those in need is said to please Allah and show one's devotion to Him.
4. Two Popular Mosques in the Philippines
While the Philippines has a large Catholic Christian population, the country still has quite a few mosques. There are two, in particular, that are worth noting:
You can read more about these and other Filipino mosques on Wikipedia. And don't forget to check out our list of the Top Tourist Attractions in the Philippines while you're at it!
5. Vocabulary for Eid in the Philippines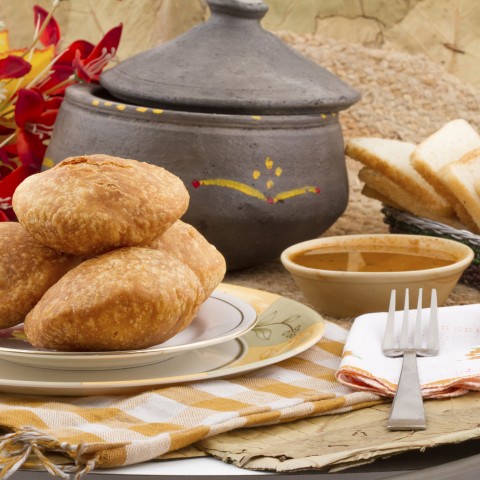 Let's review some of the Filipino vocabulary words and phrases from this article!
"Eidul Adha" — Eidul Adha [n]
"Hug" — Yakap [v]
"Fasting" — Pag-aayuno [v]
"Sermon" — Khutba [n]
Charity in the form of food — Zakat al-fitr [n]
"Break fast" — Pagtigil ng pag-aayuno
"Blessed Eid" — Eid Mubarak
"Mosque" — Moske [n]
"Prayer" — Panalangin [n]
"Sacrifice" — Sakripisyo [n]
"Celebration" — Selebrasyon [n]
"Blessed" — Pinagpala [adj]
"Greetings" — Pagbati [n]
Remember that you can find each of these words with audio pronunciations on our Filipino Eidul Adha vocabulary list for pronunciation practice!
Final Thoughts
The importance of Eidul Adha in the Philippines can't be overstated. It's a time of community, giving, and sacrifice, and the holiday embodies so many core values of the Muslim religion.
What are your thoughts on this holiday? Is there a similar celebration in your country or faith? Let us know in the comments!
To continue learning about Filipino culture and the language, study these free resources straight from FilipinoPod101.com's blog:
FilipinoPod101 has you covered for all of your language-learning needs and cultural interests! Create your free lifetime account today and take advantage of our numerous learning tools: themed vocabulary lists, spaced-repetition flashcards, audio and video lessons, and so much more.
Stay safe out there, and happy Filipino learning!
July 17, 2020
Do you know your left from your right in Filipino? Asking for directions can mean the difference between a heavenly day on the beach and a horrible day on your feet, hot and bothered and wondering how to even get back to the hotel. Believe me – I know! On my earlier travels, I didn't even know simple terms like 'go straight ahead' or 'go west,' and I was always too shy to ask locals for directions. It wasn't my ego, but rather the language barrier that held me back. I've ended up in some pretty dodgy situations for my lack of directional word skills.
This never needs to happen! When traveling in Philippines, you should step out in confidence, ready to work your Filipino magic and have a full day of exploring. It's about knowing a few basic phrases and then tailoring them with the right directional words for each situation. Do you need to be pointed south in Filipino? Just ask! Believe me, people are more willing to help than you might think. It's when you ask in English that locals might feel too uncertain to answer you. After all, they don't want to get you lost. For this reason, it also makes sense that you learn how to understand people's responses. 
Asking directions in Philippines is inevitable. So, learn to love it! Our job here at FilipinoPod101 is to give you the confidence you need to fully immerse and be the intrepid adventurer you are.
Table of Contents
1. Talking about position and direction in Filipino
Have you ever tried saying the compass directions of north, south, east and west in Filipino? These words are good to know, being the most natural and ancient method of finding direction. In the days before GPS – before the invention of the compass, even – knowing the cardinal directions was critical to finding the way. Certainly, if you were lost somewhere in the mountain regions now and using a map to navigate, you'd find them useful. Even more so if you and a Filipino friend were adrift at sea, following the stars!
In most situations, though, we rely on body relative directions – your basic up, down, left and right, forward and backwards. Most cultures use relative directions for reference and Filipino is no exception. Interestingly, in a few old languages there are no words for left and right and people still rely on cardinal directions every day. Can you imagine having such a compass brain?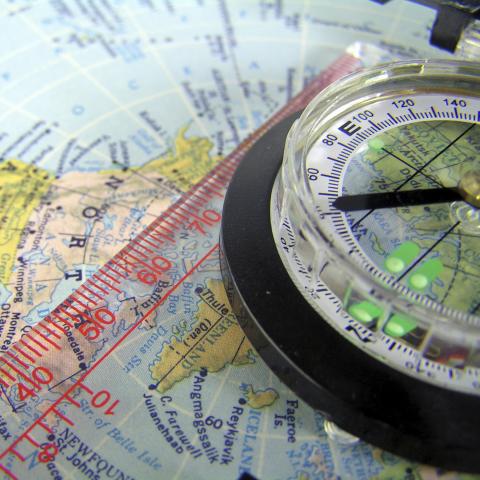 Well, scientists say that all mammals have an innate sense of direction, so getting good at finding your way is just a matter of practice. It's pretty cool to think that we were born already pre-wired to grasp directions; the descriptive words we invented are mere labels to communicate these directions to others! Thus, the need to learn some Filipino positional vocabulary. So, without further ado… let's dive in.
1- Top – tuktok
If planting a flag at the top of the highest mountain in Philippines is a goal you'd rather leave for  adrenaline junkies, how about making it to the top of the highest building? Your view of the city will be one you'll never forget, and you can take a selfie  for Twitter with your head in the clouds.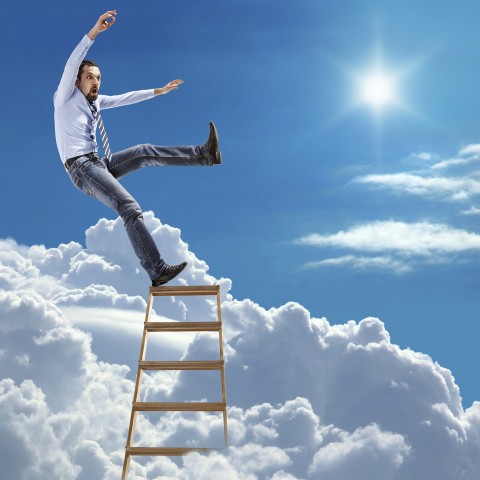 2- Bottom – ilalim
The 'bottom' can refer to the lower end of a road, the foot of a mountain, or the ground floor of a building. It's the place you head for after you've been to the top!
What are your favorite 'bottoms'? I love the first rung of a ladder, the base of a huge tree or the bottom of a jungle-covered hill. What can I say? I'm a climber. Divers like the bottom of the ocean and foxes like the bottom of a hole. Since you're learning Filipino, hopefully you'll travel from the top to the bottom of Philippines.
3- Up – taas
This is a very common and useful word to know when seeking directions. You can go up the street, up an elevator, up a cableway, up a mountain… even up into the sky in a hot air balloon. It all depends on how far up you like to be!
4- Down – pababa
What goes up, must surely come down. This is true of airplanes, flaming arrows and grasshoppers – either aeronautics or gravity will take care of that. In the case of traveling humans who don't wish to go down at terminal velocity, it's useful to know phrases such as, "Excuse me, where is the path leading back down this mountain?"
5- Middle – gitna
In Lord of the Rings, Tolkien's characters live in Middle-earth, which is just an ancient word for the inhabited world of men; it referred to the physical world, as opposed to the unseen worlds above and below it. The ancients also thought of the human world as vaguely in the middle of the encircling seas.
When we talk about the 'middle', we're referring to a point that's roughly between two horizontal lines – like the middle of the road or the middle of a river. While you're unlikely to ask for directions to the 'middle' of anything, you might hear it as a response. For example, "You're looking for the castle ruins? But they're in the middle of the forest!"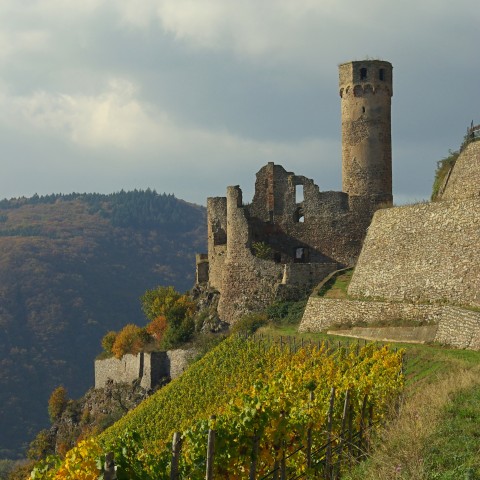 6- Center – sentro
Although similar in meaning to 'middle', this word is more specific. Technically, it means the exact central point of a circular area, equally distant from every point on the circumference.  When asking for directions to the center of town, though, we don't mean to find a mathematically-accurate pinpoint!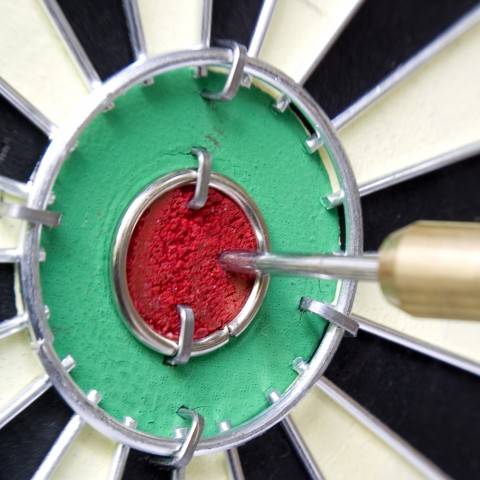 7- Front – harap
The front is the place or position that is seen first; it's the most forward part of something.  In the case of a hotel, the front is going to be easy to recognize, so if you call a taxi and are told to wait "in front of the hotel", you won't have a problem. It's pretty cool how just knowing the main Filipino directional words can help you locate something if there's a good landmark nearby.
8- Back – likod
I once rented a house in a charming little street that was tucked away at the back of a popular mall. It was so easy to find, but my boss took three hours to locate it from 300 meters away. Why? Well, because she spoke no English and I had no clue what the word for 'back' was. All she heard, no matter which way I said it, was "mall, mall, mall".  As a result, she hunted in front of and next to the mall until she was frazzled. 
Knowing how to describe the location of your own residence is probably the first Filipino 'directions' you should practice. This skill will certainly come in handy if you're lost and looking for your way home. 
9- Side – tabi
If the place you're looking for is at the 'side' of something, it will be located to the left or the right of that landmark. That could mean you're looking for an alleyway beside a building, or a second entrance (as opposed to the main entrance). 
As an example, you might be told that your tour bus will be waiting at the right side of the building, not in front. Of course, then you'll also need to understand "It's on the right" in Filipino.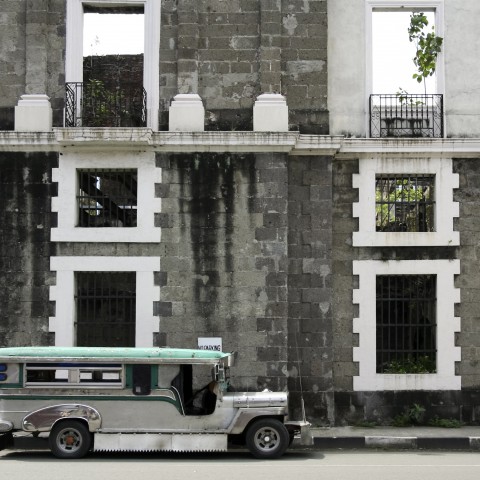 10- East – silangan
If you're facing north, then east is the direction of your right hand. It's the direction toward which the Earth rotates about its axis, and therefore the general direction from which the sun appears to rise. If you want to go east using a compass for navigation, you should set a bearing of 90°. 
We think of Asia as the 'East'. Geographically, this part of the world lies in the eastern hemisphere, but there's so much more that we've come to associate with this word. The East signifies ancient knowledge and is symbolic of enlightenment in many cultures.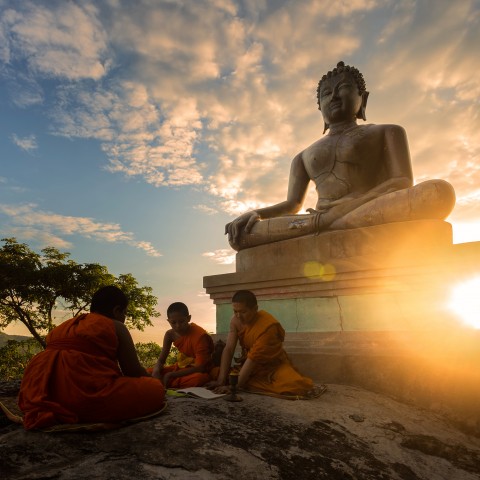 11- West – kanluran
West is the opposite to east and it's the direction in which the sun sets. To go west using a compass, you'll set a bearing of 270 degrees. 
If you were on the planet Venus, which rotates in the opposite direction from the Earth (retrograde rotation), the Sun would rise in the west and set in the east… not that you'd be able to see the sun through Venus's opaque clouds. 
Culturally, the West refers mainly to the Americas and Europe, but also to Australia and New Zealand, which are geographically in the East. The Western way of thinking is very different to that of the East. One of the most striking differences is individualism versus collectivism. In the West, we grew up with philosophies of freedom and independence, whereas in the East concepts of unity are more important. 
Food for thought: as a traveler who's invested in learning the languages and cultures of places you visit, you have an opportunity to become a wonderfully balanced thinker – something the world needs more of.
12- North – hilaga
North is the top point of a map and when navigating, you'd set a compass bearing of 360 degrees if you want to go that way. Globes of the earth have the north pole at the top, and we use north as the direction by which we define all other directions.
If you look into the night sky, the North Star (Polaris) marks the way due north. It's an amazing star, in that it holds nearly still in our sky while the entire northern sky moves around it. That's because it's located nearly at the north celestial pole – the point around which the entire northern sky turns. Definitely a boon for lost travelers!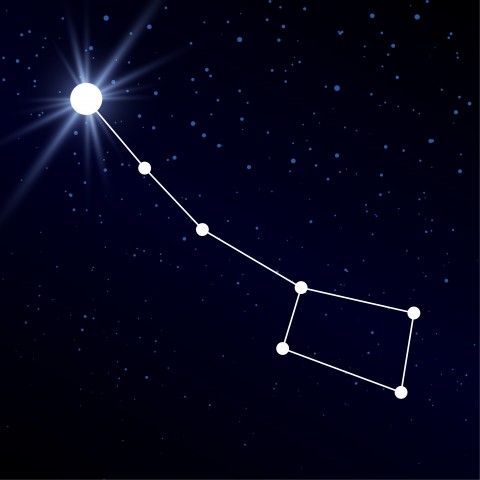 13- South – timog
South is the opposite of north, and it's perpendicular to the east and west. You can find it with a compass if you set your bearings to 180 degrees. 
The south celestial pole is the point around which the entire southern sky appears to turn. In the night sky of the southern hemisphere, the Southern Cross is a very easy to find constellation with four points in the shape of a diamond. If you come from the southern hemisphere, chances are your dad or mum pointed it out to you when you were a kid. You can use the Southern Cross to find south if traveling by night, so it's well worth figuring it out!
14- Outside – sa labas
This word refers to any place that is not under a roof. Perhaps you've heard talk about some amazing local bands that will be playing in a nearby town on the weekend. If it's all happening outside, you'll be looking for a venue in a park, a stadium or some other big open space. Come rain or shine, outside definitely works for me!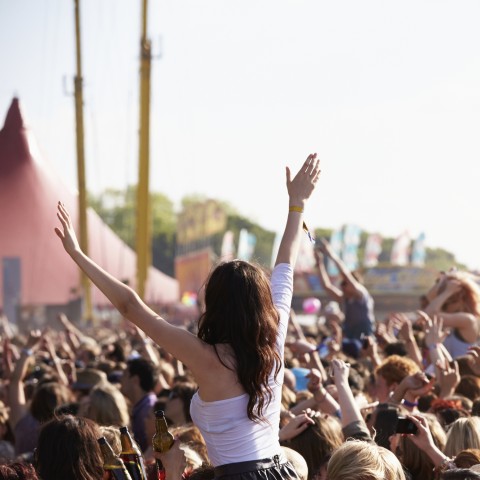 15- Inside – sa loob
I can tolerate being inside if all the windows are open, or if I'm watching the latest Homeland episode. How about you? I suppose going shopping for Filipino-style accessories would be pretty fun, too, and that will (mostly) be an inside affair. 
16- Opposite – kabaligtaran
This is a great word to use as a reference point for locating a place. It's right opposite that other place! In other words, if you stand with your back to the given landmark, your destination will be right in front of you. 
17- Adjacent – katabi
So, the adorable old man from next door, who looks about ninety-nine, explains in Filipino that the food market where he works is adjacent to the community hall on the main road. 'Adjacent' just means next to or adjoining something else, so… head for the hall! 
While you're marveling at the wondrous and colorful displays of Filipino food, think about how all of these delicious stalls lie adjacent to one another. Having a happy visual association with a new word is a proven way to remember it!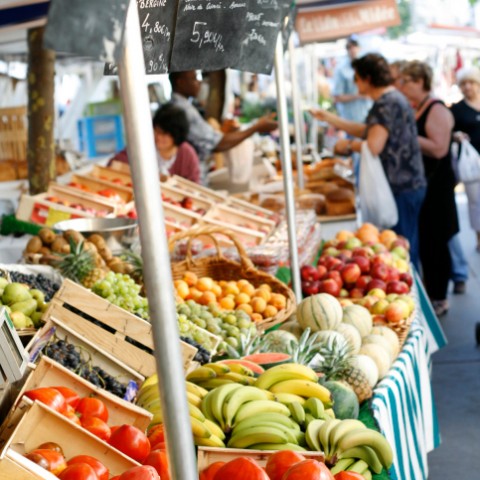 18- Toward – patungo sa
To go toward something is to go in its direction and get closer to it. This word can often appear in a sentence with 'straight ahead', as in:
"Go straight ahead, toward the park."
If you've come to Philippines to teach English, you might have to ask someone how to find your new school. Depending on what town you're in, you could simply head toward the residential area at lunch time. You'll see (and probably hear) the primary school soon enough – it will be the big fenced building with all the kids running around the yard!
19- Facing – nakaharap
If you look at yourself in a mirror, you'll be facing your reflection. In other words: you and your reflection look directly at each other.  Many plush hotels are ocean-facing or river-facing, meaning the main entrance is pointed directly at the water, and the beach out front faces the hotel. 
20- Beside – katabi
I know of a special little place where there's a gym right beside a river. You can watch the sun go down over the water while working out – it's amazing. What's more, you can park your scooter beside the building and it will still be there when you come out.
21- Corner – kanto
I love a corner when it comes to directions. A street corner is where two roads meet at an angle – often 90 degrees – making it easier to find than a location on a straight plane. 
"Which building is the piano teacher in, sir?"
"Oh, that's easy – it's the one on the corner."
The key to a corner is that it leads in two directions. It could form a crossroads, a huge intersection, or it could be the start of a tiny one-way cobblestone street with hidden treasures waiting in the shadow of the buildings.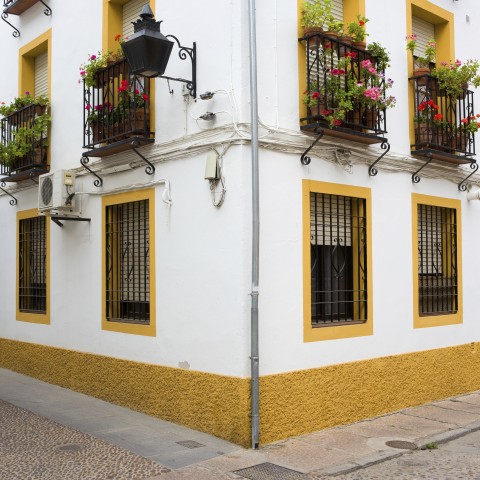 22- Distant – malayo
When a location is distant, it's in an outlying area. This Filipino word refers to the remoteness of the site, not to how long it takes to get there. For that reason, it's a very good idea to write the directions down, rather than try to memorize them in Filipino. Even better, get a Filipino person to write them down for you. This may seem obvious, but always include the location of your starting point! Any directions you're given will be relative to the exact place you're starting from.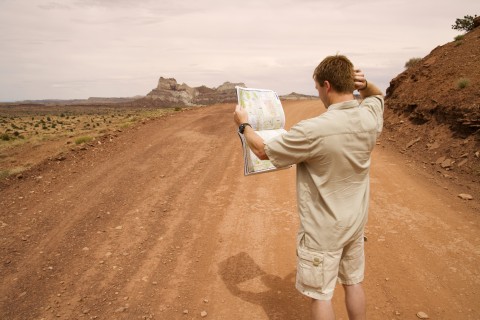 23- Far – malayo
This word has a similar meaning to the previous one, but it speaks more about the fact that it will take some time to get there. If you're told that your destination is "far",  you'll no doubt want to go by public transport if you don't have your own vehicle. Get your hands on a road map and have the directions explained to you using this map. Don't hesitate to bring out the highlighters. 
24- Close – malapit
This word is always a good one to hear when you have your heart set on a very relaxing day in the sun. It means there's only a short distance to travel, so you can get there in a heartbeat and let the tanning commence. Remember to grab your Nook Book – learning is enhanced when you're feeling happy and unencumbered. Being close to 'home' also means you can safely steal maximum lazy hours and leave the short return trip for sunset!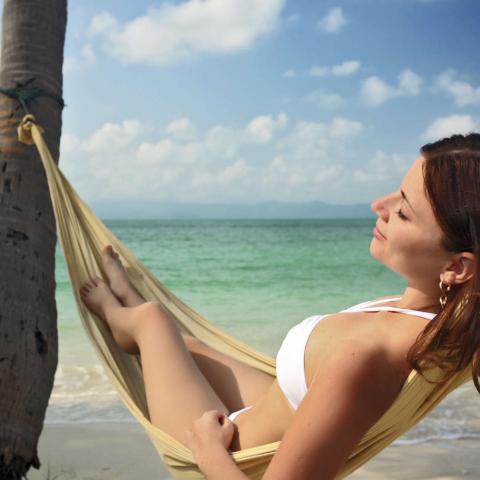 25- By – malapit sa
This word identifies the position of a physical object beside another object or a place. A Bed and Breakfast can be 'by the sea' if it's in close proximity to the sea. 
'By' can also be used to describe the best mode of transport for your route, as in:
"You can get there by bus."
26- Surrounding – paligid
If something is surrounding you, it is on every side and you are enclosed by it – kind of like being in a boat. Of course, we're not talking about deep water here, unless you're planning on going fishing. Directions that include this word are more likely to refer to the surrounding countryside, or any other features that are all around the place you're looking for.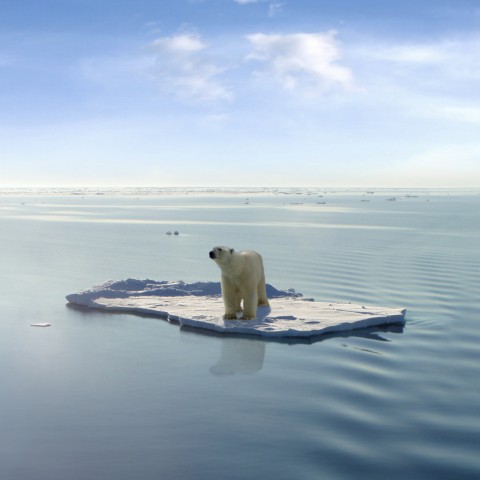 27- All sides – lahat ng dako
Another useful descriptive Filipino term to know is 'all sides'. It simply means that from a particular point, you will be able to see the same features to the front, back and sides of you. It doesn't necessarily imply you'll be completely surrounded, just more-or-less so. Say, for example, you're visiting the winelands for the day. When you get there, you'll see vineyards on all sides of you. How stunning! Don't neglect to sample the local wines – obviously. 
28- Next to – sa tabi
The person giving you directions is probably standing next to you. The place being described as 'next to' something is in a position immediately to one side of it. It could refer to adjoining buildings, neighbouring stores, or the one-legged beggar who sits next to the beautiful flower vendor on weekdays. 'Next to' is a great positional term, as everything is next to something! 
"Excuse me, Ma'am.  Where is the train station?"
"It's that way – next to the tourist market."
29- Above – ibabaw
This is the direction you'll be looking at if you turn your head upwards. Relative to where your body is, it's a point higher than your head. If you're looking for the location of a place that's 'above' something, it's likely to be on at least the first floor of a building; in other words, above another floor.
'Above' could also refer to something that will be visible overhead when you get to the right place. For example, the road you're looking for might have holiday decorations strung up from pole to pole above it. In the cities, this is very likely if there's any kind of festival going on.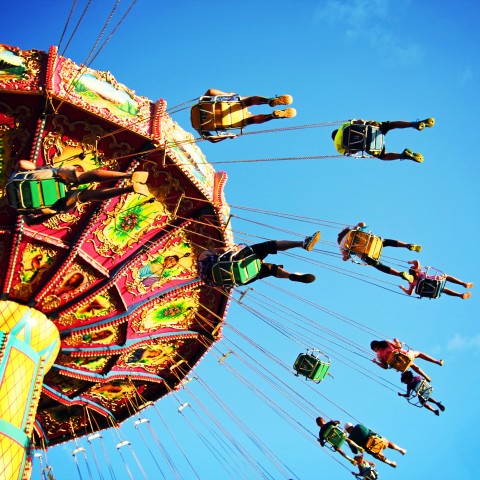 30- Under – ilalim
Under is the opposite of above, and refers to a place that lies beneath something else. In the case of directions in Filipino, it could refer to going under a bridge – always a great landmark – or perhaps through a subway. In some parts of the world, you can even travel through a tunnel that's under the sea!
Of course, you might just be missing your home brew and looking for an awesome coffee shop that happens to be under the very cool local gym you were also looking for. Nice find!
2. Getting directions in Filipino
The quickest and easiest way to find out how to get where you're going is simply to ask someone. Most people on the streets of Philippines won't mind being asked at all and will actually appreciate your attempt to ask directions in Filipino. After all, most tourists are more inclined to ask in their own language and hope for the best. How pedestrian is that, though?
I know, I know – you normally prefer to find your own way without asking. Well, think of it like this: you obviously need to practice asking questions in Filipino as much as you need to practice small talk, counting, or ordering a beer. Since you can't very well ask a complete stranger if they would please help you count to five hundred, you'll have to stick with asking directions!
We spoke earlier about body relative directions and these tend to be the ones we use most. For example:
"Turn left."
"Go straight."
"Turn right." 
Remember, too, that your approach is important. Many people are wary of strangers and you don't want to scare them off. It's best to be friendly, direct and get to the point quickly.  A simple 'Hi, can you help me?" or "Excuse me, I'm a bit lost," will suffice. If you have a map in your hand, even better, as your intentions will be clear. 
The bottom line is that if you want to find your way around Philippines with ease, it's a good idea to master these basic phrases. With a little practice, you can also learn how to say directions in Filipino. Before you know it, you'll be the one explaining the way!
3. Conclusion
Now that you have over thirty new directional phrases you can learn in Filipino, there's no need to fear losing your way when you hit the streets of Philippines. All you need is a polite approach and your own amazing smile, and the locals will be excited to help you. It's a chance for them to get better at explaining things to a foreigner, too. Most will enjoy that!
I advise keeping a few things handy in your day pack: a street map, a highlighter, a small notebook and pen, and your Filipino phrasebook. It would be useful to also have the Filipino WordPower app installed on your phone – available for both iPhone and Android. 
Here's a quick challenge to get you using the new terms right away. Can you translate these directions into Filipino?
"It's close. Go straight ahead to the top of the hill and turn left at the corner. The building is on the right, opposite a small bus stop."
You're doing amazingly well to have come this far! Well done on tackling the essential topic of 'directions' – it's a brave challenge that will be immensely rewarding. Trust me, when you're standing at a beautiful location that you found just by knowing what to ask in Filipino, you're going to feel pretty darn good.
If you're as excited as I am about taking Filipino to an even deeper level, we have so much more to offer you. Did you know that we've already had over 1 billion lesson downloads? I know – we're blown away by that, too. It's amazing to be bringing the world's languages to people who are so hungry for learning. Let me share some of our best options for you:
That's it for today! Join FilipinoPod101 to discover many more ways that we can offer you a truly fun and enriching language learning experience. Happy travels!