There's probably no country that sends its people to work overseas more than the Philippines. And although it's largely a country where people tend to leave and decide to settle abroad, it also attracts quite a good number of foreigners. In March 2019, some 714,000 foreign visitors were reported to have visited the Philippines. Headlines may say that living here isn't a good idea, but foreigners who've experienced life in the archipelago say otherwise.
Considering foreigners' appreciation of the Philippines and the Filipino language's international reach as a spoken language, it's not hard to see why more and more foreigners are looking for ways to learn Tagalog fast.
But how long does it take to learn Filipino, really? And what's the best way to start studying the language?
These are just a couple of the questions frequently asked by non-Filipino speakers who wish to learn the language, and we'll discuss them here today.
Learning a new language is not a destination, but a journey.
Table of Contents
1. How Long Does it Take to Achieve the Beginner Level?
Learning the Filipino language might be easy or difficult, depending on who you ask. Some say Tagalog is easy to learn compared to other languages, while others say it's a complicated language to study and become familiar with. The reason for this disparity is that there are so many factors involved in the process of learning and mastering a new language. Regardless of how slowly or quickly you can pick it up, one thing remains constant: you need to start at the bottom (a.k.a. the beginner level).  
At the beginner level, you can understand very basic Tagalog phrases and know how to use everyday expressions. You also know how to introduce yourself and others, as well as how to ask and give answers to questions about personal details. These details include information such as where you live, how old you are, and so on. You can also interact in a simple way as long as the person you're talking to speaks slowly and clearly.
What You Will Learn at the Beginner Level
The Filipino alphabet is based on the ISO basic Latin alphabet, with the addition of the Spanish ñ and the digraph ng. Unless your native language isn't based on the Latin script, you can virtually skip this part and proceed to learn some core Filipino words and expressions. This includes words used in greetings, numbers, days, months, body parts, animal names, and the like. You'll also learn how to introduce yourself at this level, as well as how to ask basic questions (such as asking for directions).
How to Get There
Wondering how to learn basic Tagalog effectively? If you're studying on your own, you'll want to develop goals and strategies that will help you reach the beginner level and eventually the intermediate and advanced levels. In this regard, you only need to remember three things: Plan, Track, and Evaluate. 
Plan your goals first, and then plan what strategies you'll use to achieve them. 
Track your progress every day to see how well you're doing. 
Evaluate yourself after a week or two to see whether you have achieved your goals. Take note of which strategies worked and which ones didn't. Repeat the entire process, adjusting your goals if necessary.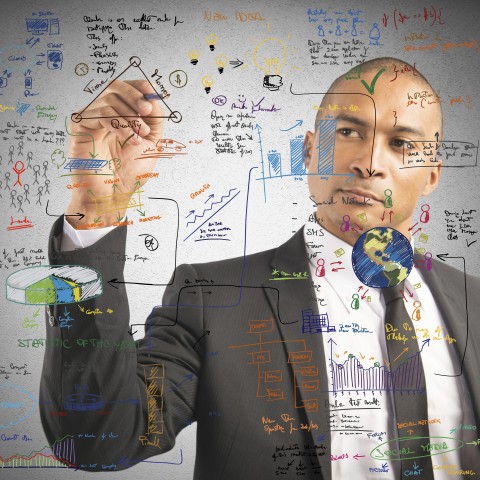 Learning a language like Filipino requires careful planning.
Since you're just starting to build your vocabulary, you'll want to focus on familiarizing yourself with everyday Tagalog words. This means you've got to have flashcards on hand at all times. Practice pronouncing the words correctly, making sure your voice is loud enough for your ears to hear. Speaking of hearing, you should also listen to audio lessons as part of your daily schedule. And most importantly, have some practice conversations with a native speaker as often as you can.
Beginner Level Tip: 

Practice with a native speaker as soon as possible. This is a crucial step to becoming fluent in Tagalog. 
How many hours do you need to spend studying Filipino to get to the beginner level? 
This depends on several factors. Let's assume that you're fluent in English. In this case, it will take you around 150-200 hours to learn basic Filipino (that is, if you study at least one hour per session on a daily basis). That includes memorizing basic Filipino words, learning how they're used in a sentence, and having a practice session with a native speaker.
Practice with a native speaker as soon as possible. 
This is a crucial step to becoming fluent in Tagalog.
2. How Long Does it Take to Achieve the Intermediate Level?
Let's say you've already spent 200 hours studying basic Filipino. By this time, you should be ready to proceed to the intermediate level. 
Once you reach the end of this level, it will be easier for you to understand important points about subjects related to work, school, and similar matters. You'll also find it easier to produce simple sentences about topics that are familiar to you. 
You will be more comfortable expressing yourself, particularly in terms of describing events and things you've experienced. You might also be more fluent around this time, able to interact more spontaneously with native speakers.
What You Will Learn at the Intermediate Level
At this level, you'll start learning more Filipino words and expressions, but this time, the words you'll learn are not limited to the names of things or places. You'll also learn words used to describe actions and experiences, as well as those used to describe a person or situation. In addition to taking your vocabulary to another level, you'll also learn grammatical tenses and verb conjugation. Add to that the Filipino parts of speech and sentence structure, and you have a good idea of what your studies should focus on at this point.
How to Get There
There are still a lot of core Filipino words for you to learn at this level, so don't do away with those flashcards yet. Aside from simply memorizing words and their meanings, practice pronouncing the words, too. It's also important to learn them in context, as new words are more meaningful (and more memorable) this way. When memorizing a particular word, try using it in a sentence or a story. It also helps to study vocabulary based on a specific topic or theme.
If you're wondering how to learn Filipino words outside of flashcards, keep in mind that you can learn more words and their pronunciation by listening to audio lessons. By now, you should be able to watch Tagalog films or TV programs with subtitles. This is also the best time to read Tagalog literature. You don't necessarily have to read Noli Me Tangere or Banaag at Sikat; you can instead find reading materials with content appropriate to your level and relevant to your learning goals.
For best results, do all these things in addition to having regular practice conversations with a native speaker.
Intermediate Level Tip: 

The key to becoming fluent in Tagalog is to practice your listening skills. Listen carefully to how a native speaker would pronounce words, break down sentences into parts, and try to understand each word. Repeat the process until you've familiarized yourself with Tagalog words, how they're pronounced, and how they're used in a sentence.
Bonus Tip: 

It's important to imitate the accent and intonation of a native speaker, as they both carry the emotions the speaker wishes to convey.
→ By now, you should be able to post social media comments the Filipino way. This lesson should be able to help you with that.
How long will it take for you to get from the beginner level to the intermediate level? To achieve this, you'll need to spend another 250-300 hours of studying.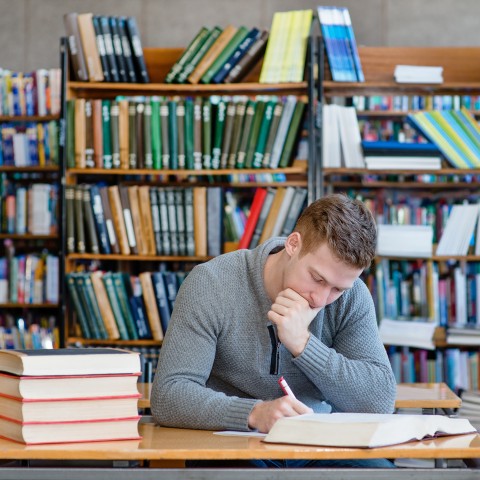 Find reading materials with content appropriate to your level and relevant to your learning goals.
3. How Long Does it Take to Achieve the Advanced Level?
Congratulations! You're now ready for the advanced level. 
Once you master this level, you'll be almost as fluent in Filipino as you are in your own language. You'll now be able to produce well-structured, detailed sentences on any subject, whether simple or complex. You'll also be able to understand demanding texts and their implicit meaning. In addition, you'll be comfortable expressing yourself spontaneously without having to grasp for words. You can also use Filipino now for professional and academic purposes and not just for casual conversations.
What You Will Learn at the Advanced Level
Expanding your vocabulary doesn't stop after you complete the intermediate level. Most native speakers know at least 15,000 word families, so it should be your goal to become familiar with at least 10,000 words in the language to reach the advanced level. This time, your approach will be more advanced, too. You won't simply memorize words, but also learn the grammar and gain a deeper understanding of the Filipino culture.
How to Get There
In addition to the habits you formed to get to the beginner and intermediate levels, you must now start speaking and writing with a Filipino tutor who can guide you and offer you feedback. You'll want to look for more Tagalog books, as well. Several authors write in contemporary Tagalog, such as Bob Ong and Edgar Calabia. If you're going to visit a bookstore in the Philippines, head straight to the Filipiniana section where you will find a collection of books that are strong in history, economics, literature, sociology, and political science.
Advanced Level Tip: 

Filipino grammar books are okay, but that's the only thing they can teach you—grammar. When studying a language, it's important to learn what a native speaker would actually say in real situations, and not just repeat sentences you read from books. 
→ At the advanced level, you should already know how to conduct business using the Filipino language. This lesson should help you prepare!
So how long does it take to learn Tagalog fluently? To go from the intermediate level to the advanced level, you'll need to study for another 550-600 hours.
Again, your learning speed will depend on several factors, and the numbers here are just estimates. They're particularly based on the numbers provided by the Foreign Service Institute, which is the center for foreign-language learning in the United States government. According to their research, Tagalog is a Category III language and takes a total of 1100 hours to learn. That means Tagalog is more difficult to learn than French, Italian, or Spanish!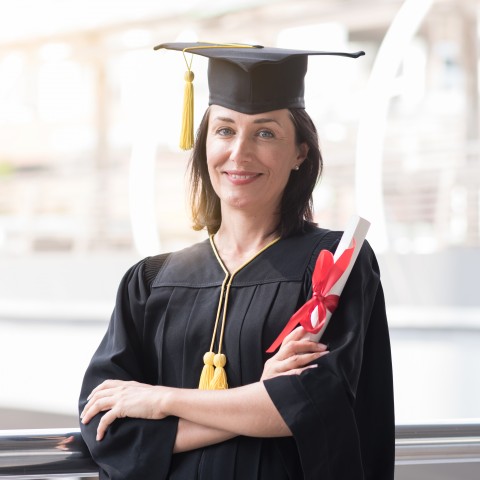 Tagalog is a Category III language and takes a total of 1100 hours to master.
Nothing is Too Hard with FilipinoPod101 on Your Side!
Learning Filipino is a journey that starts with a single step. And just like with any other journey, the best way to get to your destination is to travel with a map. In this case, your map is FilipinoPod101! Yes, it's possible to reach the advanced level and start speaking fluent Tagalog like a native speaker. You can do this largely on your own, but with an expert to guide you and give you feedback along the way, you'll be able to learn Tagalog fast.
Want to save time and money as you learn the Filipino language and discover the culture? Sign up with FilipinoPod101 today! Here, you'll get access to free learning resources you won't find elsewhere, as well as access to exclusive lessons from our Lesson Library. Our Innovative Language 101 app will also give you a way to view your lessons and track your progress anytime, anywhere.
Need a personal teacher to guide you through lessons tailored to your specific needs and goals? Our MyTeacher service will take care of you! With this Premium PLUS feature, you'll receive continuous feedback on your progress, so you'll know exactly where you are in your journey toward mastering Filipino.
So, what did you think of this post? Were we able to answer your question on how to learn Tagalog faster? Let us know in the comments section! 
Happy learning!
December 18, 2020
The Philippines is rich in cultural history, which is why it attracts a lot of visitors. If you want to visit the country or even live there, it only makes sense for you to learn the Filipino language by heart. Now, the question is this: Is Tagalog hard to learn? This is a subjective question with no short answer. And while Filipino (sometimes referred to as Tagalog) is the country's national language, it's not the only system of communication used in the Philippines. After all, the Philippines is an archipelago, with each region having its own spoken language and dialect. 
Perhaps one of the proofs that Filipino isn't that difficult to learn are the foreigners who have learned to speak it fluently. For example, vloggers Dwaine Woolley and Wil Dasovich—raised in Australia and the United States, respectively—are both known to be fluent Tagalog-speakers. 
And that's not to mention the number of other foreigners who have made a living as actors and actresses here in the Philippines. Dayanara Torres, Sandara Park, Sam Milby, Ryan Bang—most, if not all, of these celebrities had to learn Filipino, and they're now able to speak the language fluently. 
Why is that? Of course, they did their part by studying the language. But another reason is that Filipino is actually one of the easiest and most fun languages to learn, and we're going to show you why.
Table of Contents
1. Is it Hard to Learn Filipino?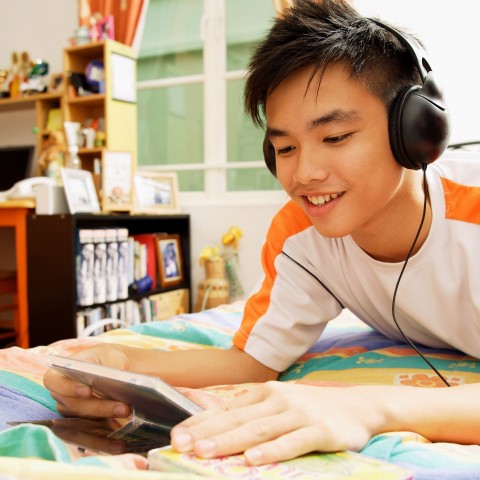 "It's more fun learning Filipino."
Like in any language, there are factors that can make Filipino hard to learn. That said, it's actually one of the easiest languages to study and master. That doesn't mean that you can become fluent overnight, but compared to other languages, Filipino is a bit more straightforward.
One thing that makes learning Filipino fun is that Pinoys can be very encouraging and won't hesitate to tell you that learning the language isn't that difficult at all. Most Pinoys will even go the extra mile to help you sharpen your skills.
Another thing that makes Filipino an interesting language to learn is that around twenty percent of the language is based on Spanish. In a way, that's like hitting two birds with one stone.
In the following sections, we'll talk about what things might make the Filipino language hard to learn, how to overcome those challenges, and which things about the language are super-easy! 
A- The Challenging Parts of Learning Filipino
Like I said, Filipino is not a difficult language to learn and master. But just like any other language, it has aspects to it that require more effort, which we've listed below.
1 – The pronunciation of some words can be a bit tricky.
While most Tagalog words are pronounced the same way as they're spelled, some words can be a bit more challenging than others. Tao ("man"), aso ("dog"), pusa ("cat")—these words don't pose any challenge at all. But what about words like nakakapagpabagabag ("worrisome") and kumukutikutitap ("twinkling")? Or kagilagilalas ("marvelous") and nagsisiusyosohan ("watching with curiosity")? 
And then there are words beginning with or including the infamous "ng" sound (pronounced like the "ng" in the words "ringing" and "clinging"), as well as words including the diphthongs ay, aw, iw, oy, and uy. If these words don't twist your tongue (and your brain), I don't know what will.
It's a good thing that there are ways to overcome these hurdles, as described in our Filipino Pronunciation Guide. With practice, you'll eventually master all the nuances of Filipino pronunciation: which emphasis to use and when to use them, how to correctly syllabicate certain words, and so on.
If you want to try your hand at more hard Filipino words to pronounce, see our relevant vocabulary list!
2 – Some words don't have direct translations in English.
Another challenging factor of learning Filipino is that some words simply don't have direct translations, at least in English. 
Take the word tampo, for instance. Filipinos use this word to express that feeling you get when someone has disappointed you. But it goes beyond simply feeling bad toward the other person. It's like holding a grudge, but to a lesser degree. It's the act of ignoring the person you're mad at, but at the same time expecting the other person to comfort you. It's like…okay, I give up. Like I said, there's no direct translation for this word. 
And I haven't even mentioned words like kilig (somewhat similar to having butterflies in your stomach when you see your crush), or alimpungatan (that feeling you get when you're suddenly awakened just moments before entering a deep state of sleep). 
But wait, there's more!
3 – Verb conjugation can be baffling at times.
Just like in English, Filipino verbs are conjugated by attaching a variety of affixes to action words. Unlike in English, however, these affixes reflect not only tense, but also aspect, voice, focus or trigger, and a variety of other factors. For instance, in English grammar, verbs are categorized as either regular or irregular. In Filipino, verbs are categorized according to the verb group they belong to: mag-, ma-, um-, in-, and i-, not including irregular verbs. 
And then there's the trigger system, which is a central feature of Filipino verbs. This system also makes use of the affixes I mentioned, plus a few more. The three main affixes, however, are -in, i-, and -an:
This is used when an action is done toward the actor. For example: bitbitin ("to carry something"). It's also used to describe actions that produce change: biyakin ("to crack open").
This is used when an action is done to move something away from the actor. For example: itapon ("to throw something"). 
This is used when the action done produces a change in something's surface: punasan ("to wipe") or hugasan ("to wash" or "to rinse"). 
Where's the confusion, you ask? Well, let's take a look at this example:
Bitbitin mo ang sako. ("Carry the sack.")
Magbitbit ka ng sako. ("Carry a sack.")
In the English translation, only one article needed to be changed to alter the sentence's meaning. In Filipino, however, only the word sako ("sack") remained unchanged.
B- The Easy Parts of Learning Filipino
Now that we've got the difficult aspects of learning Filipino out of the way, let's move on and look at the top reasons why learning Filipino is easy.
1 – Gender-specific pronouns do not exist in Filipino.
This can be a confusing aspect of Tagalog to some degree, but it's also one of the easiest parts of studying the language. In Tagalog, there's only one word used to refer to a person: siya. There's no "he" and "she" or "him" and "her." There's also no "they" or "them," but sila is used instead. 

In the same manner, there are no separate Tagalog words for "husband" and "wife." In Tagalog, both are translated as asawa or kabiyak, meaning "spouse."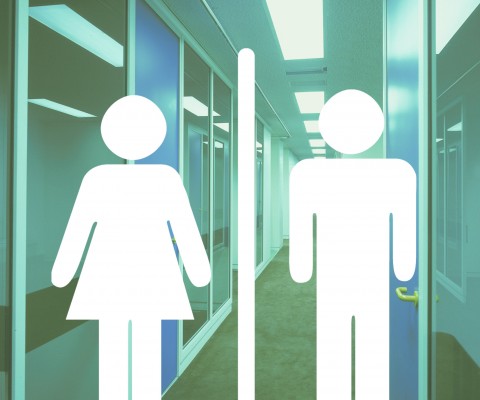 In Tagalog, there is only one word used to refer to another person: "siya."
2 – Spelling is not an issue.
Perhaps one of the easiest aspects of the Filipino language is the spelling. Unlike in many languages across the globe, in Filipino, words are spelled the way they sound. You don't need to worry about "k" sounds that are spelled as "ch," or "tō" sounds that are actually spelled as "teau" (as in "plateau"). There are also no "th" sounds in Tagalog as in "mouth" or "thirst." Even lengthy words are spelled with little to no complications.
3 – Phonetics are a no-brainer.
Tagalog phonology and phonetics do have more complex aspects, such as fricatives and affricates, but since words sound just as they're spelled, this shouldn't be too much of a problem. All you need to do is memorize how patinig ("vowels") and katinig ("consonants") sound, and you're good to go. You'll have to deal with stresses and glottal stops later on, but for the most part, Tagalog phonetics isn't much of a hindrance when you're studying Filipino.
4 – It's more fun learning Filipino.
The slogan "It's more fun in the Philippines" has been around for years now, and the country's Department of Tourism says it's not going to go anywhere anytime soon. And if there's one way to describe the Filipino language learning experience, it's through this slogan. One reason why learning Filipino is fun is that when you're studying the language, you're not only learning about words and sentences—you're also learning about the culture of the country and its people.
2. I Want to Learn Filipino. Where Should I Start?
Are you ready to embark on the journey of a lifetime, but don't know where to start? Here's what we recommend:
1 – Start with everyday phrases.
The best way to start learning a new language is to familiarize yourself with everyday phrases or words that you would use on a daily basis. Here are a few common Filipino expressions you can begin learning today:
Magandang umaga. ("Good morning.")
Kumusta ka? ("How are you?")
Anong oras na? ("What time is it?")
2 – Build your vocabulary.
You can't survive learning a new language if you don't make the effort to build your vocabulary. Spending at least fifteen minutes a day learning a new word is enough to bring about an immediate improvement in your Filipino vocabulary skills. You can start by investing in a Tagalog dictionary. Of course, you can always download an app or study our list of 2000 Core Filipino Words. It would also be an excellent idea to keep a journal of new Tagalog words you're learning. Writing words down on paper will help reinforce them in your memory, and you'll have something to pull out of your reservoir during conversations.
3 – Read Filipino literature.
Memorizing words from a list is a good strategy, but reading regularly from a variety of sources is a much better way to improve your vocabulary. Don't worry about people calling you a bookworm or a nerd. Studies have confirmed over and over that reading regularly fosters language development and helps one become much more expressive. You can check out our entry on The Power of Reading that offers a fun explanation of this process.
4 – Listen to Filipino songs.
Aside from simply reading good Filipino books, listening to OPM (Original Pilipino Music) songs is another great way to help you learn Filipino. Music can be a powerful tool for learning, not only because singing is fun and relaxing, but also because song lyrics have a way of getting stuck inside a person's head. That said, most songs, particularly OPM, are written in a poetic manner. This means that the lyrics you hear and repeat may not map directly onto day-to-day conversations. But that's okay. In fact, songs are a great way to learn Tagalog words in their formal structure.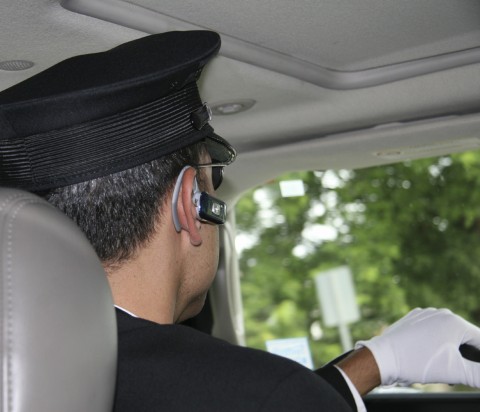 Who says you can't drive and study Filipino at the same time?
5 – Watch Filipino films.
Just like listening to OPM, watching Filipino films is a fun approach to improving your Tagalog. We have an entry on the top Filipino TV shows to watch to improve your language skills, where we mentioned that while watching Tagalog films and shows won't make you a master of Tagalog overnight, it sure can bring your skills up a notch. Speaking of Filipino films, check out our entry on the Top 10 Filipino Movies: Jose Rizal. This film will not only help you improve your vocabulary, but also teach you more about the life of the national hero of the Philippines.
6 – Make lots of Tagalog friends.
Remember when I said that it's more fun learning Filipino? Well, one of the main reasons is that Filipinos are more than willing to help you learn their language. We Filipinos are known to be very welcoming and friendly to strangers. What a lot of people don't know, however, is that our hospitality doesn't end with our making sure your stay is comfortable. 
We're also very generous—not only with our material possessions, but also with our wisdom and knowledge. If you want to make learning Filipino much easier, just make more Tagalog-speaking friends. You'll learn simply by having daily conversations with them. And if you're lucky, the sincere ones will even give you language lessons for free!
3. Tips for New Filipino Learners
1 – Be committed.
Learning a language starts with the desire to learn and master something new, but if you're going to succeed, you'll need to commit to the task. Filipino is not a very difficult language to learn, but there will always be a learning curve when you're first starting out. Before you even begin, make sure that you first cultivate a commitment to learning. In one of his interviews, the founder of Innovative Language, Peter Galante, said that big commitments can turbocharge one's learning. In fact, it was his decision to commit that helped him ramp up his own progress.
2 – Be patient.
I can confidently say that you're going to go through a lot of discouraging moments while learning Filipino. Be patient with yourself and trust the process. There will be times when you feel you're making a lot of progress, but there will also be times when you feel you're not advancing at all. It's during these times that your patience matters the most. If you're losing your patience because learning Filipino is starting to feel very difficult, just remind yourself of what Theodore Roosevelt said: "Nothing in the world is worth having or worth doing unless it means effort, pain, and difficulty."
3 – Be persevering.
All your hard work will come to nothing if you give up the moment the going gets tough. Commit to persevere. If you do, there's no question that you'll reach your goal. One thing you can do to make sure you don't quit in the middle of your learning adventure is to remind yourself of why you're learning in the first place. 
Why are you studying Tagalog? Why spend time and money learning a new language? The only reason we often give up on what we're doing is that we've forgotten the "why" behind our "what." At the same time, however, see to it that you're not too hard on yourself. Don't beat yourself up every time you make a mistake. Keep in mind that making mistakes is a part of the process. If you feel you need to take a break, don't hesitate to do so. Sometimes, it's all that your mind and body need to recharge.
4 – Think big.
Finally, believe in yourself. If you don't believe that you're going to succeed, you're right. When you're just starting your journey of learning Filipino, never underestimate yourself. Keep in mind that you have the potential to actually acquire a new language the same way you acquired your first. Believe in your potential, and nothing will stop you from becoming an expert in Filipino.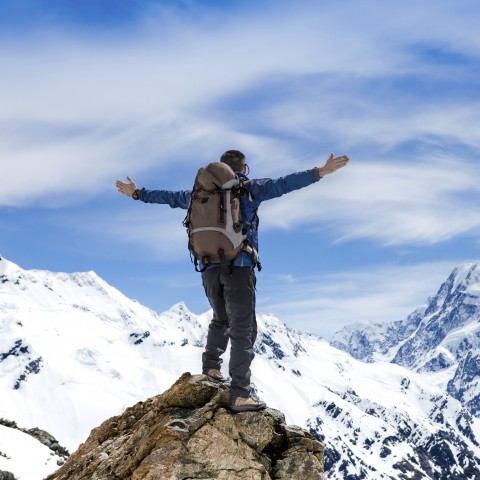 "Endurance is nobler than strength, and patience than beauty." – John Ruskin
4. Why is FilipinoPod101 Great for Learning Filipino?
In addition to the four previous tips for new learners of Filipino, one of the best ways to accelerate your progress is to sign up for a FilipinoPod101 account. Here are three reasons why this language-learning system will help you speak like a native Filipino in no time.
1 – Unique Learning System
There are quite a few language-learning systems online, so why choose FilipinoPod101? Well, unlike most language-learning systems, FilipinoPod101 uses a unique method that combines techniques you won't find in a traditional classroom. For instance, all the materials offered by FilipinoPod101—from blog articles to PDF lessons to live video tutorials—are created using a variety of writing and speaking styles. In that manner, you'll be exposed to different elements, which is vital for developing reading comprehension, pronunciation, and even a proper accent. 
Moreover, with FilipinoPod101, you'll be exposed to learning materials dedicated to cultural information, so that you're not only learning about Tagalog grammar but the Filipino culture, as well.
2 – High-Quality Resources
When I say high-quality, I'm talking about lessons—written, audio-recorded, and filmed—that have been prepared by the best writers and teachers. All content offered here is fresh and up-to-date, each one designed to keep current events and pop culture in mind, so that whenever you decide to start, you can rest assured that you are given relevant lesson materials tailored to meet your needs. Most importantly, all content released by FilipinoPod101 is screened and approved by a certified Filipino teacher, so that you can be sure every time that the information you're receiving is accurate and reliable.
3 – One-on-One Coaching
Speaking of teachers, perhaps one of the most distinct attributes of FilipinoPod101 is our MyTeacher feature. This feature allows you to sharpen your Filipino skills at a rate like no other. Imagine being able to receive non-stop feedback and corrections, as well as one-on-one interaction with a personal teacher. With this approach, you're sure to receive the guidance necessary to grow and improve your Filipino language skills.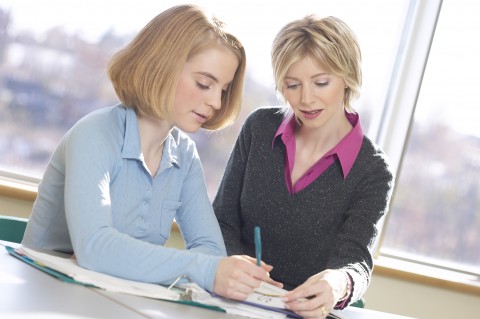 Sabi ko sa'yo eh. Hindi mahirap mag-aral ng Filipino. 
("What did I tell you? It's not that difficult to learn Filipino.")
5. Hindi Mahirap Mag-Aral ng Filipino. ("It's not that difficult to learn Filipino.")
No, it's not that difficult to learn Filipino, especially if you have FilipinoPod101 as your partner. As mentioned, FilipinoPod101 is a unique language-learning system that offers everything you need to learn Filipino all in one place. What's unique about FilipinoPod101 is that your learning goes beyond reading, watching, or listening to lesson materials. If you need a quick answer to a question, you can always depend on our community of helpful students and teachers.

So, are you ready to learn Filipino? Do you have questions that weren't answered in this article? Don't hesitate to drop them in the comments section below! And if you believe you're all set to embark on the journey of learning this one-of-a-kind language, sign up now!
December 11, 2020
As a Filipino, I would say that the Tagalog language is one of the easiest languages to learn. Filipino pronunciation, for instance, isn't rocket science, since Filipino words are pronounced the way they're spelled. Nevertheless, it's not unusual for students of the language to commit common Filipino mistakes. In fact, even native speakers make grammar mistakes all the time, whether in speaking or writing. But who doesn't? 
Committing mistakes is part of learning, and even experts of the language commit an error in Filipino from time to time. The good news is that you can avoid such errors by simply being familiar with the common Filipino grammar mistakes most students make. And that's exactly what we're going to discuss in this article.
There are plenty of ways you can get Tagalog grammar and speech wrong, but we'll stick to the ten most common ones in a variety of categories: pronunciation, vocabulary, word order, word usage, and various other grammar mistakes. Of course, we'll look at some of the ways one can avoid such errors as well. 
So, if you're ready, let's begin!
Table of Contents
1. Pronunciation Mistakes
As mentioned, one of the best things about learning Filipino is that the words are often pronounced the way they're spelled. Nevertheless, there are still a few common Filipino errors that students make when it comes to pronunciation. We've actually covered this subject in our article on Filipino Pronunciation, but it seems worthwhile to reiterate certain points. 
1 – Syllabication
One of the pronunciation errors that Filipino language students make is not using correct syllabication. More often than not, this is due to the student carrying over their accent and not using the correct Filipino accent, which can result in a word being pronounced with the incorrect number of syllables. For instance, the word tao or "man," could be mispronounced as /taw/ instead of /ta.o/. In the same manner, the word manok or "chicken," could be mispronounced as /ma.no.ka/ (three syllables) instead of /ma.nok/ (two syllables).
2 – Emphasis
Another aspect of Filipino pronunciation where students often err is emphasis. We're not going to go into detail regarding this subject since we've covered it in our pronunciation article already. However, just to reiterate, Tagalog words are pronounced in one of four ways according to emphasis, or what is known in Filipino as diin. These four types of diin are: malumay, malumi, mabilis, and maragsa. 
2. Vocabulary Word Mistakes
While the Filipino language is quite easy to learn, it's not one that's free of confusion. A vocabulary mistake that even native speakers get confused with from time to time is in the usage of ng and nang. There was no strict distinction between the two words in the past, but all that has changed, and today, both foreigners and natives alike get confused as to which one to use in a given context.
3 – Ng versus Nang
NG
The two-letter word ng is the exact translation of the preposition "of," and that's basically how the word is used. However, it also functions as a conjunction.
Here are some sample sentences of ng used as a preposition:
Jed ang may-ari ng kotse. ("Jed is the owner of the car.")
Masyadong maikli ang kadena ng aso. ("The chain of the dog is too short.")
Now, here are some examples of ng used as a conjunction:
Bumili ka pala ng bagong bahay? ("So, you bought a new house?")
Kumakain si Kent ng mansanas. ("Kent is eating an apple.")
Using nang instead of ng in the previous sentences is a common mistake in Filipino that learners make. 
NANG
If ng is the equivalent of the preposition "of," nang, on the other hand, is the equivalent of the conjunction "when." Here's how to use it correctly:
Naliligo ako nang biglang may kumatok sa pinto. ("I was taking a bath when someone suddenly knocked on the door.")
Tumakbo siya papalayo nang makita niya akong paparating. ("He ran away when he saw me coming.")
Nang is also used to mean "to," "for," or "so that."
Matulog ka na nang hindi ka mahuli sa klase bukas. ("Go to bed now so that you won't be late to class tomorrow.")
Dapat magpahinga ka rin nang hindi ka palaging nagkakasakit. ("You better rest for you not to get sick often.")
It also answers the question "How?"
Paano siya sumigaw? ("How did he cry out?")
Sumigaw siya nang malakas. ("He cried out loudly.")
Paano siya namatay? ("How did he die?")
Namatay siya nang nakangiti. ("He died smiling.")
Not only that, but nang also functions as a connector of action words that are repeated in a sentence. In Filipino grammar, action words are repeated when the speaker wants to emphasize a certain behavior.
Kain ka nang kain hindi ka naman tumataba. ("All you do is eat, and yet you never get fat.")
Tulog ka nang tulog. Tumulong ka naman dito sa bahay? ("You don't do anything but sleep. Why don't you help around here?")
Iyak nang iyak ang bata. ("The child kept on crying.")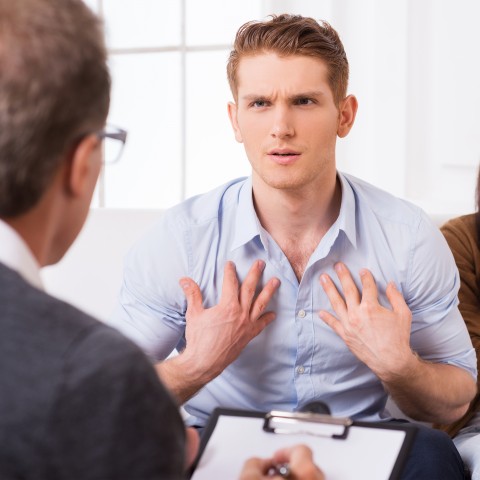 'Nang' ba? Akala ko 'ng'? ("What do you mean nang? I thought it was ng?")
4 – Kumusta and not Kamusta
Filipinos tend to be flexible when it comes to using kumusta and kamusta, both of which mean "How are you?" 
Kamusta is actually the one that's most commonly used, particularly in informal conversations. However, if you're going to use the greeting in a formal manner, such as when writing a formal letter, a report, or lyrics for a Filipino song, then the correct version to use is kumusta. And if you're wondering why it sounds Spanish, well, that's because it actually came from the Spanish greeting cómo esta.
3. Word Order Mistakes
Mistakes in Filipino word order are pretty common among native English-speakers in particular. Here are two things to watch out for! 
5 – "Barok" Speak
In one of our previous articles, we talked about Filipino Word Order, and we learned that Filipino is primarily a V-S-O language. We also learned that Filipino is quite flexible in terms of word order, and can actually be inverted. That said, you won't really find a lot of word order mistakes in spoken Filipino, although there's something that we call "barok" speaking, wherein the speaker omits linking words necessary for crafting a complete thought. 
For instance, instead of saying Ako si John ("I am John"), the speaker would say Ako John ("Me John"). 
In some cases, the linking word ay, often used in formal or literary Filipino (S-V-O), is omitted. This, too, is an error, since the absence of ay between the subject and the verb makes the sentence sound awkward. 
For instance, removing ay from Ang bata ay kumakanta ("The child is singing") transforms it to Ang bata kumakanta ("The child singing"), which is an incomplete thought.
6 – Use of Ba
Aside from that, another common word order mistake in Filipino grammar is in the use of the untranslatable word ba. This word is often placed at the end of an interrogative sentence, although it can also appear in the middle, depending on the sentence structure.
Kumain ka na ba? ("Have you eaten already?") 

In this simple interrogative sentence, ba is placed at the end. A common mistake students make here is to place ba before na.

Kumain ka ba na? (INCORRECT) ✘
Kumain ba siya? ("Did he eat?") 

Here, ba comes before the subject or the pronoun siya. In this case, it would be incorrect to place ba after siya.

Kumain siya ba? (INCORRECT) ✘
Nasaan na ba ang susi? ("Where is the key, anyway?") 

Here, ba appears before the object. Placing it at the end of the sentence would make the sentence sound awkward.

Nasaan na ang susi ba? (INCORRECT) ✘
Siya ba ang sinasabi mo? ("Is he the one you were talking about?") 

This time, ba appears right after the pronoun siya. To move it to a different spot would, again, make the sentence sound awkward.

Siya ang sinasabi mo ba? (INCORRECT) ✘
There are cases when you can move ba to two different spots without the sentence sounding awkward, such as in the following examples:
Ano ba ang kinain mo? ("What did you eat?")
Ano ang kinain mo ba? ("What did you eat?")
In the first example, ba is placed right after ano, while in the second example, it's found at the end. It would seem that the second example is the better-sounding one since ba is usually found at the end of a sentence, but in this case, the first example would be more preferable to use.
4. Grammar Mistakes
Now, let's talk about two of the most common grammar mistakes Filipino-learners make! 
7 – Use of ikaw, ka, and mo
Ka and ikaw both mean "you," although you should note that the former is used more in everyday speech. Interchanging the two words is a common error among students of Filipino. For instance, instead of saying Mabait ka ("You are kind"), some students would say:
Mabait ikaw. (INCORRECT) ✘
Ikaw can also be used in the Filipino translation of "You are kind." However, it should be placed at the beginning of the sentence and followed by the connector ay:
Ikaw ay mabait. (CORRECT) ✓
Keep in mind that this is a more formal way of saying Mabait ka, and is not used in day-to-day conversations.
Here are more examples:
Kumain ka na habang maaga pa. ("Go and eat while it's still early.")
Using ikaw:
Kumain na ikaw habang maaga pa. (INCORRECT) ✘
Ikaw ay kumain na habang maaga pa. (CORRECT) ✓
Naligo ka na ba? ("Have you taken a bath already?")
Using ikaw:
Naligo na ba ikaw? (INCORRECT) ✘
Ikaw ba ay naligo na? (CORRECT) ✓
Mo, on the other hand, is the equivalent of "your," but when the verb in a sentence functions as an object-focused verb, mo is used instead of ka and now takes the "you" meaning.
You won't encounter a lot of errors in the use of mo, but since it also means "you" just like ka and ikaw, it would help to understand when and how to use it in a sentence. Here are several examples of how to use it:
As a pronoun:
Isulat mo ang pangalan mo dito. ("Write your name here.")
Nasaan na ang tatay mo? ("Where is your father?")
tabi mo konti ang bisikleta mo. ("Move your bicycle a little bit.")
When used as "you" in a sentence:
Pinagaan mo ang pakiramdam ko. ("You made me feel better.")
Tinutulungan mo ako palagi. Salamat. ("You always help me. Thank you.")
Binuksan mo ba ang binigay kong regalo? ("Did you open the gift I gave you?")
8 – Verb Conjugation Errors
In our entry on Filipino Verb Conjugation, we talked about how Filipino verbs are conjugated using the affixes mag-, ma-, um-, in-, and i-.
A common error for students of Filipino is interchanging the affixes when conjugating verbs.
For instance, many students use mag- instead of -um when conjugating "um" verbs. Instead of saying pumunta, students would say magpunta.
The word pumunta is both the past tense and the imperative tense of the verb "go." It would be incorrect to use mag- in this case, since punta ("go") is not a mag- verb but an um– verb.
Here are more examples:
"C'mon, let us eat!"

Tara, magkain na tayo. (INCORRECT) ✘
Tara, kumain na tayo. (CORRECT) ✓
"We're moving next week."

Maglipat na kami sa susunod na Linggo. (INCORRECT) ✘
Lilipat na kami sa susunod na Linggo. (CORRECT) ✓
"Why don't you want to take a bath?"

Bakit ayaw mong magligo? (INCORRECT) ✘
Bakit ayaw mong maligo? (CORRECT) ✓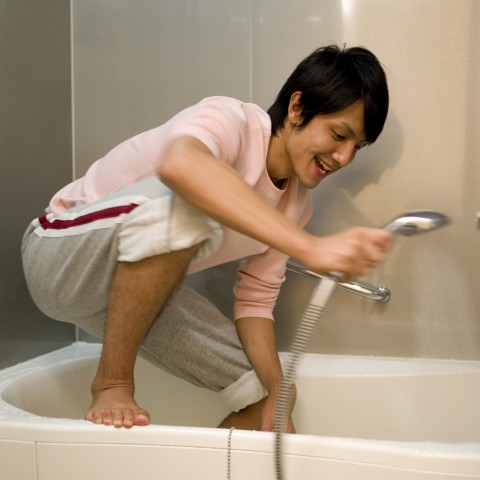 Magligo na..este, maliligo na ako. ("Time to take a bath.")
For a more detailed review on how to conjugate Filipino verbs, you can check out our entry titled "Learn the Basics of Filipino Verb Conjugation."
5. Other Common Mistakes
In this section, we'll talk about common Filipino mistakes that don't quite fit in the other categories. Let's take a look.
9 – Ano ba talaga, kuya? ("Which one is it really, bro?")
It's true that Tagalog is the first language of Filipinos, particularly in Luzon, but there are details that even so-called masters of the language sometimes miss. Here are some of them:
Daw vs. Raw
The words daw and raw do not have any direct translation in English, but the best match is "it is said" or "they say."
These words may be composed of only three characters, but they're among the few Filipino words that cause a lot of confusion to foreign and native speakers alike. The usual question is about which version to use and when. The key lies in the word that precedes them.
You use daw if the word preceding it ends with a katinig (consonant), except in the cases of "w" and "y."
Kumain daw kayo kina Andrew kagabi? ("I heard you had dinner at Andrew's last night. Is that correct?")
On the other hand, you use raw if the word preceding it ends with a patinig (vowel) or with a mala-patinig (vowel-sounding "w" or "y").
Nasa Manila na raw sila. ("They said they're in Manila already.")
Aliw na aliw raw sila sa show ni Jo Koy! ("They said they were so amused with Jo Koy's show!")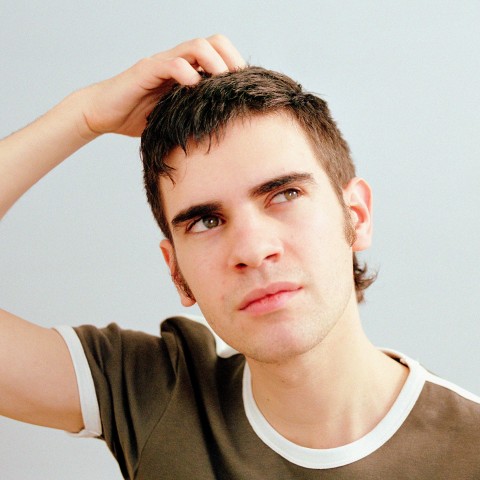 Ano raw? ("What was that?")
Bukod vs. Maliban
Another word pair that most learners of Filipino get confused with is that of bukod and maliban. 
Bukod means "in addition to" or "besides." 
"In addition to a Master's Degree, he also has a Doctor's Degree."

Maliban sa Master's Degree, mayroon din siyang Doctor's Degree. (INCORRECT) ✘
Bukod sa Master's Degree, mayroon din siyang Doctor's Degree. (CORRECT) ✓
Meanwhile, maliban is the equivalent of the expression "except," so it's used when the object being talked about in a sentence is the only exception to something.
"All of Alfonso's children have graduated from college except for Mateo."

Lahat ng anak ni Alfonso ay nagtapos na ng kolehiyo bukod kay Mateo. (INCORRECT) ✘
Lahat ng anak ni Alfonso ay nagtapos na ng kolehiyo maliban kay Mateo. (CORRECT) ✓
Kung vs. Kapag
These are two different words, each with a direct translation in English, and yet, they're among the Filipino words often used in place of each other. The key to avoiding this error is to become familiar with their meanings. Kung, for instance, is the Tagalog word for "if," while kapag and its variant pag mean "when" in English.
Now, note that there is a specific situation where you can interchange them: when you're stating a "what if" question.
For example:
"What if I miss the train tomorrow?"

Paano kung hindi ko maabutan ang tren bukas?
Paano kapag hindi ko maabutan ang tren bukas?
If, however, you're stating a "cause and effect" sentence, then that's a different story.
If you're going to use kung, then the verb has to be in the future tense.
"If I miss the train tomorrow, my boss is going to kill me."

Kung hindi ko aabutan ang tren bukas, papatayin ako ng boss ko.
If you're going to use kapag, the verb has to be in the past tense.
Kapag hindi ko naabutan ang tren bukas, papatayin ako ng boss ko.


On the other hand, there are sentences that require the use of kung if you're using "if," and kapag if you're using "when."
Uuwi lang ako kung sasama ka sa akin. ("I'm going home only if you're coming with me.")
Uuwi ako kapag tinawag na ako ni nanay. ("I'm going home when mom calls me.")
6. The Biggest Mistake
10 – Not practicing enough
Perhaps the biggest mistake you can make when learning Filipino is not spending an adequate amount of time each day practicing and brushing up on your speaking and writing skills. Language is like mathematics. If you fail to practice on a regular basis — listening to lessons, writing and rewriting, and reciting what you've learned—there's very little chance that you'll ever master it.
Making mistakes is part of learning, so as you move along in your journey of studying Filipino, always remember that it's okay to fail. Never allow your blunders to stop you from reaching your goal. And remember, practice makes permanent!
Need more motivation? Watch the video above!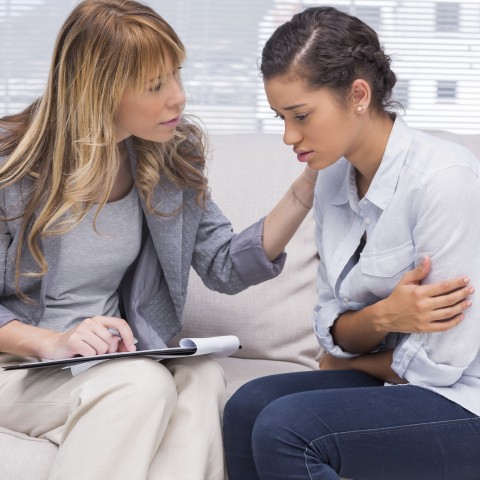 Kaya mo 'yan. May FilipinoPod101 pa. ("You can do it. There is FilipinoPod101 still.")
7. Minimize Your Filipino Grammar Mistakes with the Help of FilipinoPod101
Do you want to minimize your Filipino errors? Do you want to avoid common Filipino grammar mistakes that most students of Tagalog make? The secret is to sign up with FilipinoPod101, one of the best language-learning systems on the Internet today.
When you first start learning a particular language, committing grammar mistakes is inevitable. It's all part of the process. So here at FilipinoPod101.com, we want to make sure that you finish strong. That's why we happily provide unique tools for our students, such as the MyTeacher feature, to ensure that you make the most out of your Filipino-learning pursuit. We also provide special apps that allow you to study Tagalog whenever and wherever. You can also visit our blog page if you want to see more articles like this one.
And speaking of articles, why don't you share with us in the comments section what you've learned in this post? And if you have suggestions or additional thoughts on the subject, don't hesitate to share them with us, too!
October 16, 2020
You asked, so we provided—easy-to-follow instructions on how to set up your electronic devices to write in Filipino! We'll also give you a few excellent tips on how to use this keyboard, as well as some online and app alternatives if you prefer not to set up a Filipino keyboard.
Table of Contents
1. Why it's Important to Learn to Type in Filipino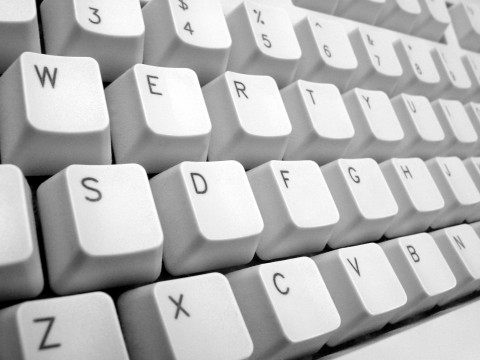 Learning a new language is made so much easier when you're able to read and write/type it. This way, you will:
Get the most out of any dictionary and Filipino language apps on your devices
Expand your ability to find Filipino websites and use the various search engines
Be able to communicate much better online with your Filipino teachers and friends, and look super cool in the process! 
2. Setting up Your Computer and Mobile Devices for Filipino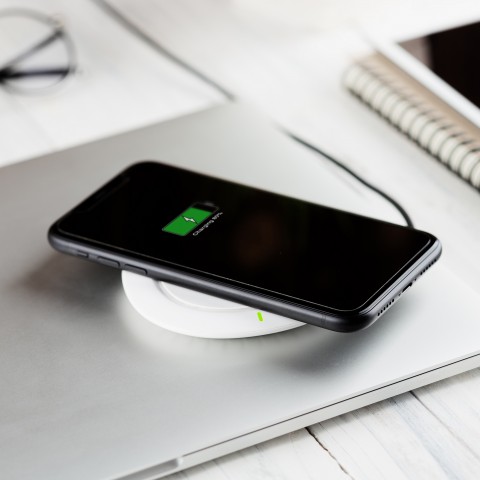 It takes only a few steps to set up any of your devices to read and type in Filipino. It's super-easy on your mobile phone and tablet, and a simple process on your computer.
On your computer, you'll first activate the onscreen keyboard to work with. You'll only be using your mouse or touchpad/pointer for this keyboard. Then, you'll need to change the language setting to Filipino, so all text will appear in Filipino. You could also opt to use online keyboards instead. Read on for the links!
On your mobile devices, it's even easier—you only have to change the keyboard. We also provide a few alternatives in the form of online keyboards and downloadable apps.
3. How to Activate an Onscreen Keyboard on Your Computer
1- Mac
1. Go to System Preferences > Keyboard.
2. Check the option "Show Keyboard & Character Viewers in Menu Bar."
3. You'll see a new icon on the right side of the main bar; click on it and select "Show Keyboard Viewer."
2- Windows
1. Go to Start > Settings > Easy Access > Keyboard.
2. Turn on the option for "Onscreen Keyboard."
3- Online Keyboards
If you don't want to activate your computer's onscreen keyboard, you also have the option to use online keyboards. Here are some good options:
4- Add-ons of Extensions for Browsers
Instead of an online keyboard, you could also choose to download a Google extension to your browser for a language input tool. The Google Input Tools extension allows users to use input tools in Chrome web pages, for example.
4. How to Change the Language Settings to Filipino on Your Computer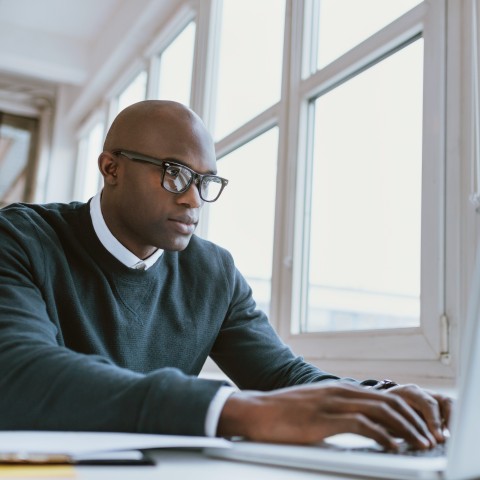 Now that you're all set to work with an onscreen keyboard on your computer, it's time to download the Filipino language pack for your operating system of choice:
Windows 8 (and higher)
Windows 7
Mac (OS X and higher)
1- Windows 8 (and higher)
1. Go to Settings > Change PC Settings > Time & Language > Region & Language.
2. Click on "Add a Language" and select "Filipino." This will add it to your list of languages. It will appear as Filipino with the note "language pack available."
3. Click on "Filipino" > "Options" > "Download." It will take a few minutes to download and install the language pack.
4. As a keyboard layout, you'll only need the one marked as "Filipino (US Keyboard)." You can ignore other keyboard layouts.
2- Windows 7
1. Go to Start > Control Panel > Clock, Language, and Region.
2. On the "Region and Language" option, click on "Change Keyboards or Other Input Methods."
3. On the "Keyboards and Languages" tab, click on "Change Keyboards" > "Add" > "Filipino."
4. Expand the option of "Filipino" and then expand the option "Keyboard." Select the keyboard layout marked as "Filipino." You can ignore other keyboard layouts. Click "OK" and then "Apply."
3- Mac (OS X and higher)
If you can't see the language listed, please make sure to select the right option from System Preferences > Language and Region
1. From the Apple Menu (top left corner of the screen) go to System Preferences > Keyboard.
2. Click the Input Sources tab and a list of available keyboards and input methods will appear.
3. Click on the plus button, select "Filipino," and add the "Filipino" keyboard.
5. Activating the Filipino Keyboard on Your Mobile Phone and Tablet
Texting and searching in Filipino will greatly help you master the language! Adding a Filipino keyboard on your mobile phone and/or tablet is super-easy.
You could also opt to download an app instead of adding a keyboard. Read on for our suggestions.
Below are the instructions for both iOS and Android mobile phones and tablets.
1- iOS
1. Go to Settings > General > Keyboard.
2. Tap "Keyboards" and then "Add New Keyboard."
3. Select "Filipino" from the list.
4. When typing, you can switch between languages by tapping and holding on the icon to reveal the keyboard language menu.
2- Android
1. Go to Settings > General Management > Language and Input > On-screen Keyboard (or "Virtual Keyboard" on some devices) > Samsung Keyboard.
2. Tap "Language and Types" or " + Select Input Languages" depending on the device and then "MANAGE INPUT LANGUAGES" if available.
3. Select "Filipino" from the list.
4. When typing, you can switch between languages by swiping the space bar.
3- Applications for Mobile Phones
If you don't want to add a keyboard on your mobile phone or tablet, these are a few good apps to consider:
6. Filipino Keyboard Typing Tips
Typing in Filipino can be very challenging at first! Therefore, we added here a few useful tips to make it easier to use your Filipino keyboard.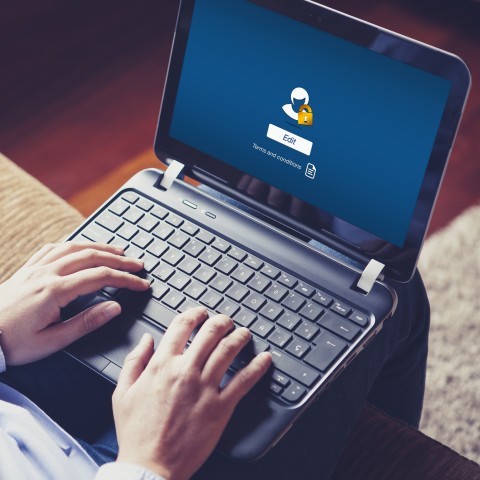 1- Computer
You can actually just use the English (US) keyboard, which is also the default keyboard in all the devices in the Philippines. The letters are almost equivalent with those in the English alphabet (aside from enye, the letter ñ), so it's the perfect fit.
Typing the letter "enye" – Ñ / ñ:
Press the "Alt" key, then type "164" with the number pad to input a lowercase "ñ," or type "165" to input a capital "Ñ." Some laptops require that you hold down both "Fn" and "Alt" keys when typing these numbers.
2- Mobile Phones
Long press until "enye" appears: Use the letter "N" for "Ñ" and "n" for "ñ."
7. How to Practice Typing Filipino
As you probably know by now, learning Filipino is all about practice, practice, and more practice! Strengthen your Filipino typing skills by writing comments on any of our lesson pages, and our teacher will answer. If you're a FilipinoPod101 Premium PLUS member, you can directly text our teacher via the My Teacher app—use your Filipino keyboard to do this!
December 6, 2019
Did you know that only some reptiles and birds don't parent their offspring? Except for crocodiles, all reptiles (and one family of bird species called megapodes) hatch from eggs and grow up alone, without any family.
The rest of us need family if we are to survive and thrive – humans and animals alike!
At FilipinoPod101, we know how important family is. Therefore, we take care to teach you all the important vocabulary and phrases pertaining to family.
Table of Contents
1. Why Is It Important to Know Filipino Vocabulary about Family?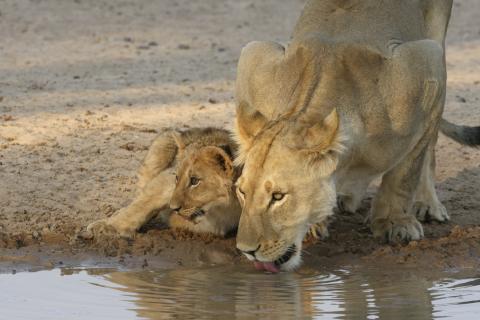 Well, if you're serious about studying any new language, then learning about the most important social unit in Filipino culture would be a crucial part of your education.
What is family, though? Strictly speaking, it's a group of people who live together and are supposed to take care of one another. Some of them are genetically linked.
Family isn't just about who we're related to by blood, of course. It's also one of the main influences in shaping every child's life.
Family is Important for Children's Healthy Development
Family is the single most important influence in a child's life. Children depend on parents and family to protect them and provide for their needs from the day they were born.
Primary caregivers, which usually comprise parents and family, form a child's first relationships. They are a child's first teachers and are role models that show kids how to act and experience the world around them.
By nurturing and teaching children during their early years, families play an important role in making sure children are ready to learn when they enter school.
Families Can Take All Shapes and Sizes
However, the way families are put together is by no means standard.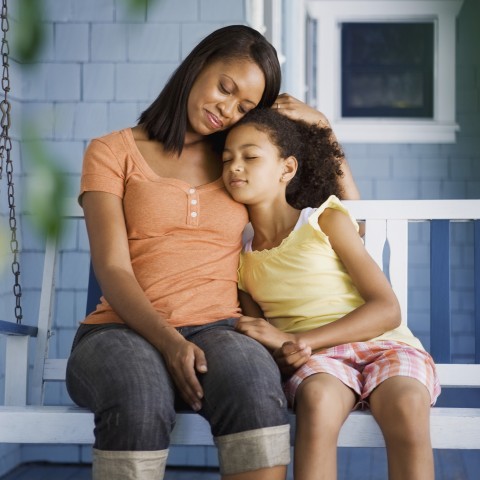 Single-parent and same-gender households have become a new norm the past few decades, and there's no shame in this. When there is love, connection and proper care, a child can thrive anywhere.
Everyone also knows that sometimes friends can become like family and remain with us for life, because it's all about human connection.
After all, we share many commonalities simply because we're human, and we are programmed to connect with one another and belong to a group. This is very important for our well-being and survival.
It's All About Feeling Connected
As John Northman, a psychologist from Buffalo, NY, told WebMD – feeling connected to others contributes to mental as well as physical health.
He pointed out that when people feel connected, they feel better physically, and they're also less likely to feel depressed.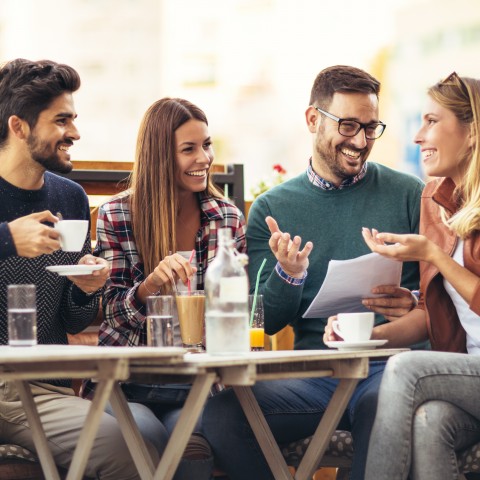 Or, if they do feel depressed, they'd be in a better position to get out of it when they feel they are connecting with others. This is because they would be psychologically supported too, Northman said.
There has even been some links drawn between addiction and feeling disconnected from others. According to an article in Psychology Today, research indicates that addiction is not solely a substance disorder, but also affected by people feeling insecurely attached to others.
It showed that securely attached individuals tend to feel comfortable in and enjoy life, while insecurely attached people typically struggle to fit in and connect.
2. Learn a New Culture? Learn its Family Vocab first
So, it's clear that for most of us, family is our entry point into connection and belonging. This is true of every culture, so in every country, family takes prominence.
For this reason, FilipinoPod101 offers culturally-relevant lessons that will equip you well to understand families in Philippines.
Here are some of the most important Filipino vocabulary and quotes about family and parenting!
A) Filipino Family Vocabulary
Let's start with the basic vocabulary. Without this collection of words, you'll have a hard time describing any member of your family at all.
Family Terms

Family
pamilya
Great grandfather
lolo sa tuhod
Mother
ina
Grandmother
lola
Father
ama
Grandfather
lolo
Wife
asawang babae
Grandchild
apo
Husband
asawang lalaki
Granddaughter
apo na babae
Parent
magulang
Grandson
apo na lalake
Child
bata
Aunt
tiyahin
Daughter
anak na babae
Uncle
tiyuhin
Sister
kapatid na babae
Niece
pamangking babae
Brother
kapatid na lalaki
Nephew
pamangking lalaki
Younger sister
nakababatang kapatid na babae
Younger brother
nakababatang kapatid na lalaki
Older brother
kuya
Great grandmother
lola sa tuhod
Cousin
pinsan
Mother-in-law
biyenan na babae
Father-in-law
biyenan na lalaki
Sister-in-law
hipag
Brother-in-law
bayaw
Partner
kapartner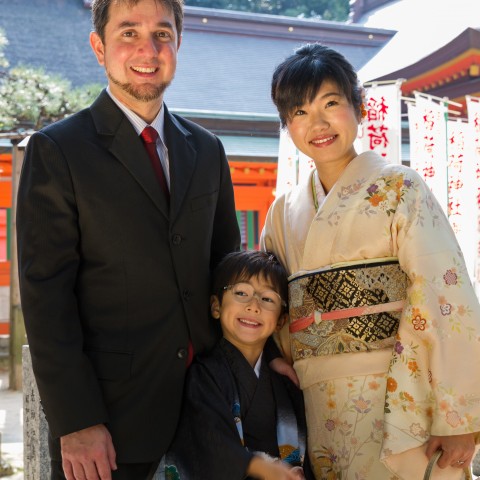 B) Quotes About Family
One of the ways to improve your Filipino language skills is by memorizing quotes from books, or poems.
Either source some from Filipino literature, or make use of ours!
Hindi mo pinipili ang iyong pamilya. Sila ay kaloob sa'yo ng Diyos, gaya ng pagkaloob sa iyo para naman sa kanila.
"You don't choose your family. They are God's gift to you, as you are to them." – Desmond Tutu
Ang pamilya ay hindi isang mahalagang bagay lamang. Ito ay ang lahat.
"Family is not an important thing. It's everything." – Michael J. Fox
Ang ibig sabihin ng pamilya ay walang naiiwan o nalilimutan.
"Family means no one gets left behind or forgotten." – David Ogden Stiers
Ang aking pamilya ang aking lakas at kahinaan.
"My family is my strength and my weakness." – Aishwarya Rai
Ang pamilya ay isa sa mga pinakamagandang likha ng kalikasan.
"The family is one of nature's masterpieces." – George Santayana
Sa panahon ng kagipitan, ang iyong pamilya ang susuporta sa iyo.
"When trouble comes, it's your family that supports you." – Guy Lafleur
Ang pamilya ang pinakamahalagang selula ng lipunan.
"The family is the first essential cell of human society." – Pope John XXIII
Walang isang bagay na kasiya-siya para sa buong pamilya.
"There is no such thing as fun for the whole family." – Jerry Seinfeld
Kailangan mong ipagtanggol ang iyong dangal. At ang iyong pamilya.
"You have to defend your honor. And your family." – Suzanne Vega
Lahat ng maligayang pamilya ay pare-pareho; bawat pamilyang malungkot ay malungkot sa sarili nitong paraan.
"All happy families are alike; each unhappy family is unhappy in its own way." – Leo Tolstoy
C) Test Your Knowledge!
Do you feel you have learned a lot in this blog? Let's quickly test that!
In the table below, match the Filipino vocabulary on the left with the definition of the relative in the right column.
MY RELATIVES
Relative Name
Definition
1. pamilya
a. My male child
2. ina
b. My older male sibling
3. ama
c. My female sibling
4. asawang babae
d. My child's child
5. asawang lalaki
e. My child's female child
6. magulang
f. My female parent
7. bata
g. My grandparent's mother
8. anak na babae
h. Mother to one of my parents
9. anak na lalaki
i. Relatives
10. kapatid na babae
j. My female child
11. kapatid na lalaki
k. My younger male sibling
12. nakababatang kapatid na babae
l. Male spouse
13. nakababatang kapatid na lalaki
m. The father of one of my parents
14. kuya
n. My child's male child
15. lola sa tuhod
o. My children's father or mother
16. lolo sa tuhod
p. The sister of one of my parents
17. lola
q. The brother of one of my parents
18. lolo
r. My male parent
19. apo
s. My sibling's female child
20. apo na babae
t. My sibling's male child
21. apo na lalake
u. My male sibling
22. tiyahin
v. My parents' sibling's child
23. tiyuhin
w. Female spouse
24. pamangking babae
x. The grandfather of one of my parents
25. pamangking lalaki
y. The person I am a parent to
26. pinsan
z. My younger female sibling
How did it go? Don't worry if you had trouble with it – you'll get there! With a bit of practice, and our help at FilipinoPod101, you'll soon have these family terms under the belt.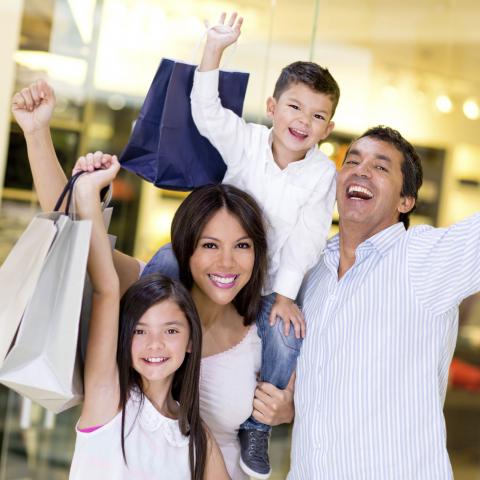 3. How FilipinoPod101 Can Help You Learn Filipino Family Terms
We hope that we helped you expand your family in Filipino vocabulary!
FilipinoPod101, with its innovative online learning system, stands out among online learning platforms to help you master Filipino easily.
Our lessons are tailored not only to increase your language skills, but to also inform you of Filipino culture, including the Filipino family structure.
When you sign up, you will get instant access to tools like:
1 – An extensive vocabulary list, regularly updated
2 – A new Filipino word to learn every day
3 – Quick access to the Filipino Key Phrase List
4 – A free Filipino online dictionary
5 – The excellent 100 Core Filipino Word List
6 – An almost limitless Lesson Library for learners of all levels
Further speed up your learning with the help of a personal tutor, who will first assess your current Filipino language abilities to personalize your training and tailor it to your needs.
Hard work always pays off, and to help you in this, FilipinoPod101 will be there every step of the way toward your Filipino mastery!
Answers: 1.i. 2.f. 3.r. 4.w. 5.l. 6.o. 7.y. 8.j. 9.a. 10.c. 11.u. 12.z. 13.k. 14.b. 15.g 16.x. 17.h. 18.m. 19.d. 20.e. 21.n. 22.p. 23.q. 24.s. 25.t. 26.v.