As a Filipino, I would say that the Tagalog language is one of the easiest languages to learn. Filipino pronunciation, for instance, isn't rocket science, since Filipino words are pronounced the way they're spelled. Nevertheless, it's not unusual for students of the language to commit common Filipino mistakes. In fact, even native speakers make grammar mistakes all the time, whether in speaking or writing. But who doesn't? 
Committing mistakes is part of learning, and even experts of the language commit an error in Filipino from time to time. The good news is that you can avoid such errors by simply being familiar with the common Filipino grammar mistakes most students make. And that's exactly what we're going to discuss in this article.
There are plenty of ways you can get Tagalog grammar and speech wrong, but we'll stick to the ten most common ones in a variety of categories: pronunciation, vocabulary, word order, word usage, and various other grammar mistakes. Of course, we'll look at some of the ways one can avoid such errors as well. 
So, if you're ready, let's begin!
Table of Contents
1. Pronunciation Mistakes
As mentioned, one of the best things about learning Filipino is that the words are often pronounced the way they're spelled. Nevertheless, there are still a few common Filipino errors that students make when it comes to pronunciation. We've actually covered this subject in our article on Filipino Pronunciation, but it seems worthwhile to reiterate certain points. 
1 – Syllabication
One of the pronunciation errors that Filipino language students make is not using correct syllabication. More often than not, this is due to the student carrying over their accent and not using the correct Filipino accent, which can result in a word being pronounced with the incorrect number of syllables. For instance, the word tao or "man," could be mispronounced as /taw/ instead of /ta.o/. In the same manner, the word manok or "chicken," could be mispronounced as /ma.no.ka/ (three syllables) instead of /ma.nok/ (two syllables).
2 – Emphasis
Another aspect of Filipino pronunciation where students often err is emphasis. We're not going to go into detail regarding this subject since we've covered it in our pronunciation article already. However, just to reiterate, Tagalog words are pronounced in one of four ways according to emphasis, or what is known in Filipino as diin. These four types of diin are: malumay, malumi, mabilis, and maragsa. 
2. Vocabulary Word Mistakes
While the Filipino language is quite easy to learn, it's not one that's free of confusion. A vocabulary mistake that even native speakers get confused with from time to time is in the usage of ng and nang. There was no strict distinction between the two words in the past, but all that has changed, and today, both foreigners and natives alike get confused as to which one to use in a given context.
3 – Ng versus Nang
NG
The two-letter word ng is the exact translation of the preposition "of," and that's basically how the word is used. However, it also functions as a conjunction.
Here are some sample sentences of ng used as a preposition:
Jed ang may-ari ng kotse. ("Jed is the owner of the car.")
Masyadong maikli ang kadena ng aso. ("The chain of the dog is too short.")
Now, here are some examples of ng used as a conjunction:
Bumili ka pala ng bagong bahay? ("So, you bought a new house?")
Kumakain si Kent ng mansanas. ("Kent is eating an apple.")
Using nang instead of ng in the previous sentences is a common mistake in Filipino that learners make. 
NANG
If ng is the equivalent of the preposition "of," nang, on the other hand, is the equivalent of the conjunction "when." Here's how to use it correctly:
Naliligo ako nang biglang may kumatok sa pinto. ("I was taking a bath when someone suddenly knocked on the door.")
Tumakbo siya papalayo nang makita niya akong paparating. ("He ran away when he saw me coming.")
Nang is also used to mean "to," "for," or "so that."
Matulog ka na nang hindi ka mahuli sa klase bukas. ("Go to bed now so that you won't be late to class tomorrow.")
Dapat magpahinga ka rin nang hindi ka palaging nagkakasakit. ("You better rest for you not to get sick often.")
It also answers the question "How?"
Paano siya sumigaw? ("How did he cry out?")
Sumigaw siya nang malakas. ("He cried out loudly.")
Paano siya namatay? ("How did he die?")
Namatay siya nang nakangiti. ("He died smiling.")
Not only that, but nang also functions as a connector of action words that are repeated in a sentence. In Filipino grammar, action words are repeated when the speaker wants to emphasize a certain behavior.
Kain ka nang kain hindi ka naman tumataba. ("All you do is eat, and yet you never get fat.")
Tulog ka nang tulog. Tumulong ka naman dito sa bahay? ("You don't do anything but sleep. Why don't you help around here?")
Iyak nang iyak ang bata. ("The child kept on crying.")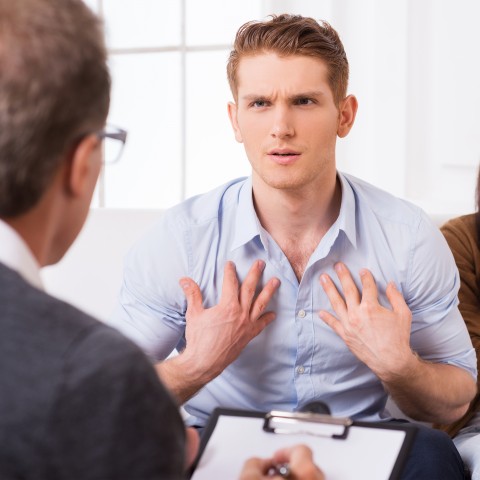 'Nang' ba? Akala ko 'ng'? ("What do you mean nang? I thought it was ng?")
4 – Kumusta and not Kamusta
Filipinos tend to be flexible when it comes to using kumusta and kamusta, both of which mean "How are you?" 
Kamusta is actually the one that's most commonly used, particularly in informal conversations. However, if you're going to use the greeting in a formal manner, such as when writing a formal letter, a report, or lyrics for a Filipino song, then the correct version to use is kumusta. And if you're wondering why it sounds Spanish, well, that's because it actually came from the Spanish greeting cómo esta.
3. Word Order Mistakes
Mistakes in Filipino word order are pretty common among native English-speakers in particular. Here are two things to watch out for! 
5 – "Barok" Speak
In one of our previous articles, we talked about Filipino Word Order, and we learned that Filipino is primarily a V-S-O language. We also learned that Filipino is quite flexible in terms of word order, and can actually be inverted. That said, you won't really find a lot of word order mistakes in spoken Filipino, although there's something that we call "barok" speaking, wherein the speaker omits linking words necessary for crafting a complete thought. 
For instance, instead of saying Ako si John ("I am John"), the speaker would say Ako John ("Me John"). 
In some cases, the linking word ay, often used in formal or literary Filipino (S-V-O), is omitted. This, too, is an error, since the absence of ay between the subject and the verb makes the sentence sound awkward. 
For instance, removing ay from Ang bata ay kumakanta ("The child is singing") transforms it to Ang bata kumakanta ("The child singing"), which is an incomplete thought.
6 – Use of Ba
Aside from that, another common word order mistake in Filipino grammar is in the use of the untranslatable word ba. This word is often placed at the end of an interrogative sentence, although it can also appear in the middle, depending on the sentence structure.
Kumain ka na ba? ("Have you eaten already?") 

In this simple interrogative sentence, ba is placed at the end. A common mistake students make here is to place ba before na.

Kumain ka ba na? (INCORRECT) ✘
Kumain ba siya? ("Did he eat?") 

Here, ba comes before the subject or the pronoun siya. In this case, it would be incorrect to place ba after siya.

Kumain siya ba? (INCORRECT) ✘
Nasaan na ba ang susi? ("Where is the key, anyway?") 

Here, ba appears before the object. Placing it at the end of the sentence would make the sentence sound awkward.

Nasaan na ang susi ba? (INCORRECT) ✘
Siya ba ang sinasabi mo? ("Is he the one you were talking about?") 

This time, ba appears right after the pronoun siya. To move it to a different spot would, again, make the sentence sound awkward.

Siya ang sinasabi mo ba? (INCORRECT) ✘
There are cases when you can move ba to two different spots without the sentence sounding awkward, such as in the following examples:
Ano ba ang kinain mo? ("What did you eat?")
Ano ang kinain mo ba? ("What did you eat?")
In the first example, ba is placed right after ano, while in the second example, it's found at the end. It would seem that the second example is the better-sounding one since ba is usually found at the end of a sentence, but in this case, the first example would be more preferable to use.
4. Grammar Mistakes
Now, let's talk about two of the most common grammar mistakes Filipino-learners make! 
7 – Use of ikaw, ka, and mo
Ka and ikaw both mean "you," although you should note that the former is used more in everyday speech. Interchanging the two words is a common error among students of Filipino. For instance, instead of saying Mabait ka ("You are kind"), some students would say:
Mabait ikaw. (INCORRECT) ✘
Ikaw can also be used in the Filipino translation of "You are kind." However, it should be placed at the beginning of the sentence and followed by the connector ay:
Ikaw ay mabait. (CORRECT) ✓
Keep in mind that this is a more formal way of saying Mabait ka, and is not used in day-to-day conversations.
Here are more examples:
Kumain ka na habang maaga pa. ("Go and eat while it's still early.")
Using ikaw:
Kumain na ikaw habang maaga pa. (INCORRECT) ✘
Ikaw ay kumain na habang maaga pa. (CORRECT) ✓
Naligo ka na ba? ("Have you taken a bath already?")
Using ikaw:
Naligo na ba ikaw? (INCORRECT) ✘
Ikaw ba ay naligo na? (CORRECT) ✓
Mo, on the other hand, is the equivalent of "your," but when the verb in a sentence functions as an object-focused verb, mo is used instead of ka and now takes the "you" meaning.
You won't encounter a lot of errors in the use of mo, but since it also means "you" just like ka and ikaw, it would help to understand when and how to use it in a sentence. Here are several examples of how to use it:
As a pronoun:
Isulat mo ang pangalan mo dito. ("Write your name here.")
Nasaan na ang tatay mo? ("Where is your father?")
tabi mo konti ang bisikleta mo. ("Move your bicycle a little bit.")
When used as "you" in a sentence:
Pinagaan mo ang pakiramdam ko. ("You made me feel better.")
Tinutulungan mo ako palagi. Salamat. ("You always help me. Thank you.")
Binuksan mo ba ang binigay kong regalo? ("Did you open the gift I gave you?")
8 – Verb Conjugation Errors
In our entry on Filipino Verb Conjugation, we talked about how Filipino verbs are conjugated using the affixes mag-, ma-, um-, in-, and i-.
A common error for students of Filipino is interchanging the affixes when conjugating verbs.
For instance, many students use mag- instead of -um when conjugating "um" verbs. Instead of saying pumunta, students would say magpunta.
The word pumunta is both the past tense and the imperative tense of the verb "go." It would be incorrect to use mag- in this case, since punta ("go") is not a mag- verb but an um– verb.
Here are more examples:
"C'mon, let us eat!"

Tara, magkain na tayo. (INCORRECT) ✘
Tara, kumain na tayo. (CORRECT) ✓
"We're moving next week."

Maglipat na kami sa susunod na Linggo. (INCORRECT) ✘
Lilipat na kami sa susunod na Linggo. (CORRECT) ✓
"Why don't you want to take a bath?"

Bakit ayaw mong magligo? (INCORRECT) ✘
Bakit ayaw mong maligo? (CORRECT) ✓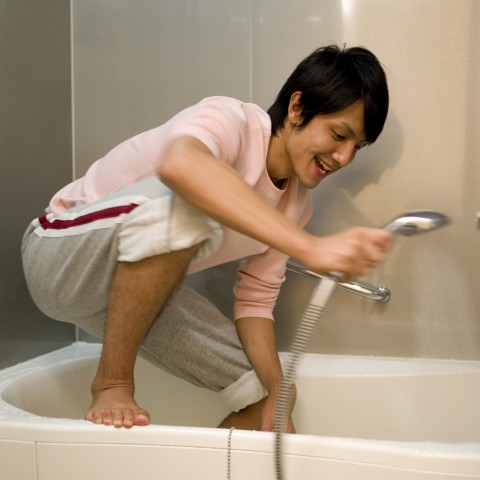 Magligo na..este, maliligo na ako. ("Time to take a bath.")
For a more detailed review on how to conjugate Filipino verbs, you can check out our entry titled "Learn the Basics of Filipino Verb Conjugation."
5. Other Common Mistakes
In this section, we'll talk about common Filipino mistakes that don't quite fit in the other categories. Let's take a look.
9 – Ano ba talaga, kuya? ("Which one is it really, bro?")
It's true that Tagalog is the first language of Filipinos, particularly in Luzon, but there are details that even so-called masters of the language sometimes miss. Here are some of them:
Daw vs. Raw
The words daw and raw do not have any direct translation in English, but the best match is "it is said" or "they say."
These words may be composed of only three characters, but they're among the few Filipino words that cause a lot of confusion to foreign and native speakers alike. The usual question is about which version to use and when. The key lies in the word that precedes them.
You use daw if the word preceding it ends with a katinig (consonant), except in the cases of "w" and "y."
Kumain daw kayo kina Andrew kagabi? ("I heard you had dinner at Andrew's last night. Is that correct?")
On the other hand, you use raw if the word preceding it ends with a patinig (vowel) or with a mala-patinig (vowel-sounding "w" or "y").
Nasa Manila na raw sila. ("They said they're in Manila already.")
Aliw na aliw raw sila sa show ni Jo Koy! ("They said they were so amused with Jo Koy's show!")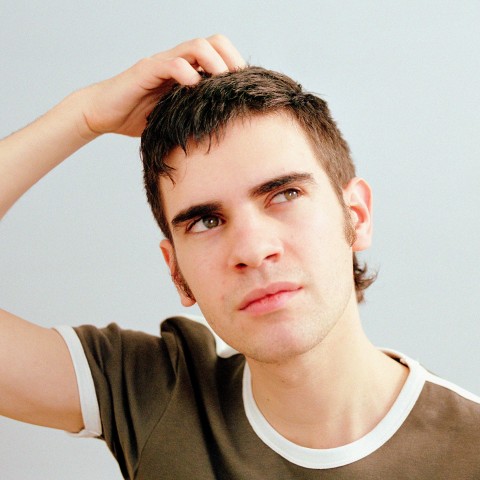 Ano raw? ("What was that?")
Bukod vs. Maliban
Another word pair that most learners of Filipino get confused with is that of bukod and maliban. 
Bukod means "in addition to" or "besides." 
"In addition to a Master's Degree, he also has a Doctor's Degree."

Maliban sa Master's Degree, mayroon din siyang Doctor's Degree. (INCORRECT) ✘
Bukod sa Master's Degree, mayroon din siyang Doctor's Degree. (CORRECT) ✓
Meanwhile, maliban is the equivalent of the expression "except," so it's used when the object being talked about in a sentence is the only exception to something.
"All of Alfonso's children have graduated from college except for Mateo."

Lahat ng anak ni Alfonso ay nagtapos na ng kolehiyo bukod kay Mateo. (INCORRECT) ✘
Lahat ng anak ni Alfonso ay nagtapos na ng kolehiyo maliban kay Mateo. (CORRECT) ✓
Kung vs. Kapag
These are two different words, each with a direct translation in English, and yet, they're among the Filipino words often used in place of each other. The key to avoiding this error is to become familiar with their meanings. Kung, for instance, is the Tagalog word for "if," while kapag and its variant pag mean "when" in English.
Now, note that there is a specific situation where you can interchange them: when you're stating a "what if" question.
For example:
"What if I miss the train tomorrow?"

Paano kung hindi ko maabutan ang tren bukas?
Paano kapag hindi ko maabutan ang tren bukas?
If, however, you're stating a "cause and effect" sentence, then that's a different story.
If you're going to use kung, then the verb has to be in the future tense.
"If I miss the train tomorrow, my boss is going to kill me."

Kung hindi ko aabutan ang tren bukas, papatayin ako ng boss ko.
If you're going to use kapag, the verb has to be in the past tense.
Kapag hindi ko naabutan ang tren bukas, papatayin ako ng boss ko.


On the other hand, there are sentences that require the use of kung if you're using "if," and kapag if you're using "when."
Uuwi lang ako kung sasama ka sa akin. ("I'm going home only if you're coming with me.")
Uuwi ako kapag tinawag na ako ni nanay. ("I'm going home when mom calls me.")
6. The Biggest Mistake
10 – Not practicing enough
Perhaps the biggest mistake you can make when learning Filipino is not spending an adequate amount of time each day practicing and brushing up on your speaking and writing skills. Language is like mathematics. If you fail to practice on a regular basis — listening to lessons, writing and rewriting, and reciting what you've learned—there's very little chance that you'll ever master it.
Making mistakes is part of learning, so as you move along in your journey of studying Filipino, always remember that it's okay to fail. Never allow your blunders to stop you from reaching your goal. And remember, practice makes permanent!
Need more motivation? Watch the video above!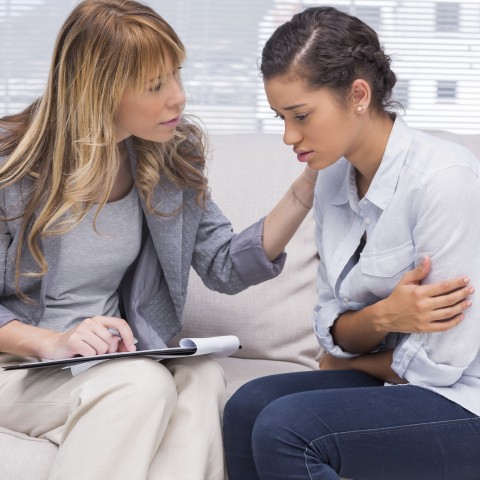 Kaya mo 'yan. May FilipinoPod101 pa. ("You can do it. There is FilipinoPod101 still.")
7. Minimize Your Filipino Grammar Mistakes with the Help of FilipinoPod101
Do you want to minimize your Filipino errors? Do you want to avoid common Filipino grammar mistakes that most students of Tagalog make? The secret is to sign up with FilipinoPod101, one of the best language-learning systems on the Internet today.
When you first start learning a particular language, committing grammar mistakes is inevitable. It's all part of the process. So here at FilipinoPod101.com, we want to make sure that you finish strong. That's why we happily provide unique tools for our students, such as the MyTeacher feature, to ensure that you make the most out of your Filipino-learning pursuit. We also provide special apps that allow you to study Tagalog whenever and wherever. You can also visit our blog page if you want to see more articles like this one.
And speaking of articles, why don't you share with us in the comments section what you've learned in this post? And if you have suggestions or additional thoughts on the subject, don't hesitate to share them with us, too!