There's probably no country that sends its people to work overseas more than the Philippines. And although it's largely a country where people tend to leave and decide to settle abroad, it also attracts quite a good number of foreigners. In March 2019, some 714,000 foreign visitors were reported to have visited the Philippines. Headlines may say that living here isn't a good idea, but foreigners who've experienced life in the archipelago say otherwise.
Considering foreigners' appreciation of the Philippines and the Filipino language's international reach as a spoken language, it's not hard to see why more and more foreigners are looking for ways to learn Tagalog fast.
But how long does it take to learn Filipino, really? And what's the best way to start studying the language?
These are just a couple of the questions frequently asked by non-Filipino speakers who wish to learn the language, and we'll discuss them here today.
Learning a new language is not a destination, but a journey.
Table of Contents
1. How Long Does it Take to Achieve the Beginner Level?
Learning the Filipino language might be easy or difficult, depending on who you ask. Some say Tagalog is easy to learn compared to other languages, while others say it's a complicated language to study and become familiar with. The reason for this disparity is that there are so many factors involved in the process of learning and mastering a new language. Regardless of how slowly or quickly you can pick it up, one thing remains constant: you need to start at the bottom (a.k.a. the beginner level).  
At the beginner level, you can understand very basic Tagalog phrases and know how to use everyday expressions. You also know how to introduce yourself and others, as well as how to ask and give answers to questions about personal details. These details include information such as where you live, how old you are, and so on. You can also interact in a simple way as long as the person you're talking to speaks slowly and clearly.
What You Will Learn at the Beginner Level
The Filipino alphabet is based on the ISO basic Latin alphabet, with the addition of the Spanish ñ and the digraph ng. Unless your native language isn't based on the Latin script, you can virtually skip this part and proceed to learn some core Filipino words and expressions. This includes words used in greetings, numbers, days, months, body parts, animal names, and the like. You'll also learn how to introduce yourself at this level, as well as how to ask basic questions (such as asking for directions).
How to Get There
Wondering how to learn basic Tagalog effectively? If you're studying on your own, you'll want to develop goals and strategies that will help you reach the beginner level and eventually the intermediate and advanced levels. In this regard, you only need to remember three things: Plan, Track, and Evaluate. 
Plan your goals first, and then plan what strategies you'll use to achieve them. 
Track your progress every day to see how well you're doing. 
Evaluate yourself after a week or two to see whether you have achieved your goals. Take note of which strategies worked and which ones didn't. Repeat the entire process, adjusting your goals if necessary.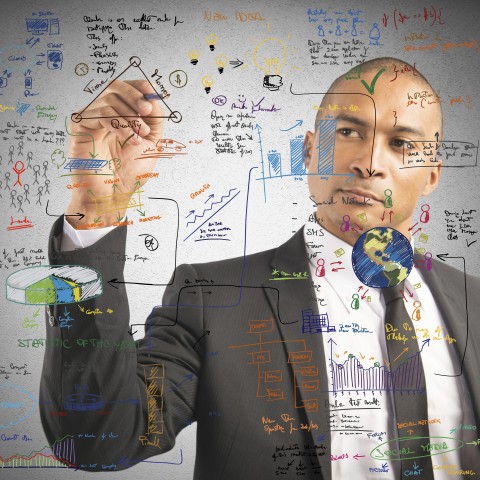 Learning a language like Filipino requires careful planning.
Since you're just starting to build your vocabulary, you'll want to focus on familiarizing yourself with everyday Tagalog words. This means you've got to have flashcards on hand at all times. Practice pronouncing the words correctly, making sure your voice is loud enough for your ears to hear. Speaking of hearing, you should also listen to audio lessons as part of your daily schedule. And most importantly, have some practice conversations with a native speaker as often as you can.
Beginner Level Tip: 

Practice with a native speaker as soon as possible. This is a crucial step to becoming fluent in Tagalog. 
How many hours do you need to spend studying Filipino to get to the beginner level? 
This depends on several factors. Let's assume that you're fluent in English. In this case, it will take you around 150-200 hours to learn basic Filipino (that is, if you study at least one hour per session on a daily basis). That includes memorizing basic Filipino words, learning how they're used in a sentence, and having a practice session with a native speaker.
Practice with a native speaker as soon as possible. 
This is a crucial step to becoming fluent in Tagalog.
2. How Long Does it Take to Achieve the Intermediate Level?
Let's say you've already spent 200 hours studying basic Filipino. By this time, you should be ready to proceed to the intermediate level. 
Once you reach the end of this level, it will be easier for you to understand important points about subjects related to work, school, and similar matters. You'll also find it easier to produce simple sentences about topics that are familiar to you. 
You will be more comfortable expressing yourself, particularly in terms of describing events and things you've experienced. You might also be more fluent around this time, able to interact more spontaneously with native speakers.
What You Will Learn at the Intermediate Level
At this level, you'll start learning more Filipino words and expressions, but this time, the words you'll learn are not limited to the names of things or places. You'll also learn words used to describe actions and experiences, as well as those used to describe a person or situation. In addition to taking your vocabulary to another level, you'll also learn grammatical tenses and verb conjugation. Add to that the Filipino parts of speech and sentence structure, and you have a good idea of what your studies should focus on at this point.
How to Get There
There are still a lot of core Filipino words for you to learn at this level, so don't do away with those flashcards yet. Aside from simply memorizing words and their meanings, practice pronouncing the words, too. It's also important to learn them in context, as new words are more meaningful (and more memorable) this way. When memorizing a particular word, try using it in a sentence or a story. It also helps to study vocabulary based on a specific topic or theme.
If you're wondering how to learn Filipino words outside of flashcards, keep in mind that you can learn more words and their pronunciation by listening to audio lessons. By now, you should be able to watch Tagalog films or TV programs with subtitles. This is also the best time to read Tagalog literature. You don't necessarily have to read Noli Me Tangere or Banaag at Sikat; you can instead find reading materials with content appropriate to your level and relevant to your learning goals.
For best results, do all these things in addition to having regular practice conversations with a native speaker.
Intermediate Level Tip: 

The key to becoming fluent in Tagalog is to practice your listening skills. Listen carefully to how a native speaker would pronounce words, break down sentences into parts, and try to understand each word. Repeat the process until you've familiarized yourself with Tagalog words, how they're pronounced, and how they're used in a sentence.
Bonus Tip: 

It's important to imitate the accent and intonation of a native speaker, as they both carry the emotions the speaker wishes to convey.
→ By now, you should be able to post social media comments the Filipino way. This lesson should be able to help you with that.
How long will it take for you to get from the beginner level to the intermediate level? To achieve this, you'll need to spend another 250-300 hours of studying.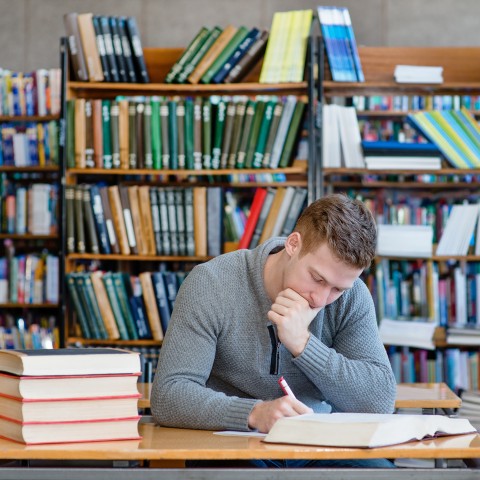 Find reading materials with content appropriate to your level and relevant to your learning goals.
3. How Long Does it Take to Achieve the Advanced Level?
Congratulations! You're now ready for the advanced level. 
Once you master this level, you'll be almost as fluent in Filipino as you are in your own language. You'll now be able to produce well-structured, detailed sentences on any subject, whether simple or complex. You'll also be able to understand demanding texts and their implicit meaning. In addition, you'll be comfortable expressing yourself spontaneously without having to grasp for words. You can also use Filipino now for professional and academic purposes and not just for casual conversations.
What You Will Learn at the Advanced Level
Expanding your vocabulary doesn't stop after you complete the intermediate level. Most native speakers know at least 15,000 word families, so it should be your goal to become familiar with at least 10,000 words in the language to reach the advanced level. This time, your approach will be more advanced, too. You won't simply memorize words, but also learn the grammar and gain a deeper understanding of the Filipino culture.
How to Get There
In addition to the habits you formed to get to the beginner and intermediate levels, you must now start speaking and writing with a Filipino tutor who can guide you and offer you feedback. You'll want to look for more Tagalog books, as well. Several authors write in contemporary Tagalog, such as Bob Ong and Edgar Calabia. If you're going to visit a bookstore in the Philippines, head straight to the Filipiniana section where you will find a collection of books that are strong in history, economics, literature, sociology, and political science.
Advanced Level Tip: 

Filipino grammar books are okay, but that's the only thing they can teach you—grammar. When studying a language, it's important to learn what a native speaker would actually say in real situations, and not just repeat sentences you read from books. 
→ At the advanced level, you should already know how to conduct business using the Filipino language. This lesson should help you prepare!
So how long does it take to learn Tagalog fluently? To go from the intermediate level to the advanced level, you'll need to study for another 550-600 hours.
Again, your learning speed will depend on several factors, and the numbers here are just estimates. They're particularly based on the numbers provided by the Foreign Service Institute, which is the center for foreign-language learning in the United States government. According to their research, Tagalog is a Category III language and takes a total of 1100 hours to learn. That means Tagalog is more difficult to learn than French, Italian, or Spanish!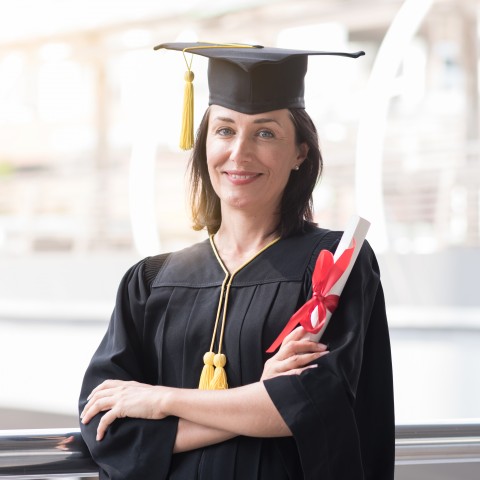 Tagalog is a Category III language and takes a total of 1100 hours to master.
Nothing is Too Hard with FilipinoPod101 on Your Side!
Learning Filipino is a journey that starts with a single step. And just like with any other journey, the best way to get to your destination is to travel with a map. In this case, your map is FilipinoPod101! Yes, it's possible to reach the advanced level and start speaking fluent Tagalog like a native speaker. You can do this largely on your own, but with an expert to guide you and give you feedback along the way, you'll be able to learn Tagalog fast.
Want to save time and money as you learn the Filipino language and discover the culture? Sign up with FilipinoPod101 today! Here, you'll get access to free learning resources you won't find elsewhere, as well as access to exclusive lessons from our Lesson Library. Our Innovative Language 101 app will also give you a way to view your lessons and track your progress anytime, anywhere.
Need a personal teacher to guide you through lessons tailored to your specific needs and goals? Our MyTeacher service will take care of you! With this Premium PLUS feature, you'll receive continuous feedback on your progress, so you'll know exactly where you are in your journey toward mastering Filipino.
So, what did you think of this post? Were we able to answer your question on how to learn Tagalog faster? Let us know in the comments section! 
Happy learning!