The origin of Tagalog vocabulary and its significant grammatical differences compared to English make it relatively difficult for many people to master. The Foreign Service Institute has listed Tagalog as a Category III language, making it as challenging to learn as Hebrew, Greek, and Russian. The good news is that everything should be smooth sailing once you've gotten past the hurdles of things like verb–pronoun relationships, verb conjugation, vocabulary, and pronunciation. And, if you're reading this guide on advanced Tagalog phrases, it means you've gotten past those hurdles. It also means you're ready to take on more challenging aspects of the Filipino language.
Don't worry: challenging doesn't always mean complex, and advanced doesn't necessarily mean intimidating. In this guide, you'll encounter words and phrases that you won't typically hear in everyday speech. Here, you'll be introduced to expressions reserved for things like academic writing, resume writing, and formal business meetings. Moreover, you'll have the opportunity to express your ideas and opinions more effectively by learning advanced Filipino idioms.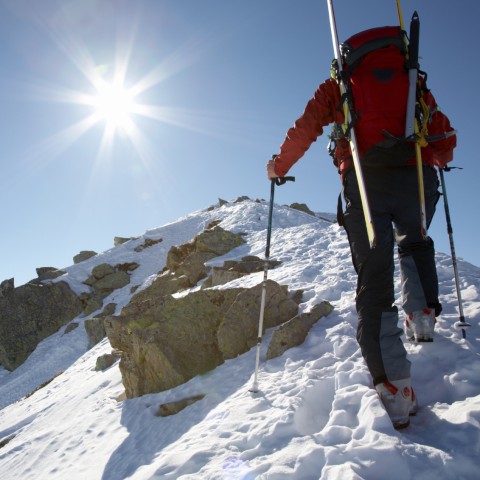 Are you ready to take the challenge?
Table of Contents
1. Useful Phrases for Formal Speech and Writing
The following phrases are not something you'll get to use or hear every day. They are often used in formal speech and writing. You may not always be given the opportunity to use them, but when the right time comes, it's better that you have them in your arsenal of advanced Filipino phrases.
Una sa lahat – "First of all"
Una sa lahat, nais kong kilalanin…
"First of all, I would like to acknowledge…"
Ayon sa / Ayon kay – "According to"
Ayon sa pananaliksik…
"According to research…"
Bagkus – "On the contrary," "Rather"
Bagkus, ang problema na ito ay maaari sanang maiwasan.
The problem, rather, is supposed to be preventable.
Bukod dito – "Moreover" Literally: "Besides this"
Bukod dito, mahalagang maunawaan natin ang mga layunin ng pag-aaral na ito.
"Moreover, it is vital for us to know the objectives of this study."
Nang sa gayon – "So as to," "In order to"
…nang sa gayon ay maisulong ang patuloy na pananaliksik ukol sa paksang ito.
"…so as to promote ongoing research on this topic."
Sa madaling salita – "In other words"
Sa madaling salita, ang proyekto ay dapat na mapondohan sa lalong madaling panahon.
"In other words, the project must be funded as soon as possible."
Ganun din – "In the same manner"
Ganun din, hindi ito nangangailangan ng espesyal na pagsasanay.
"In the same manner, it doesn't require any special training."
Gayunpaman – "However"
Gayunpaman, marami ang hindi nakakaalam nito.
"However, many are not aware of this."
Sa kabila nito – "Nevertheless"
Sa kabila nito, hindi tayo dapat magmadali sa paggawa ng mga konklusyon.
"Nevertheless, we must not be in haste to make conclusions."
Sa kabaliktaran – "By contrast"
Sa kabaliktaran, ang mga tumanggap ng gamot ay nagpakita ng mga palatandaan ng paggaling.
"By contrast, those who received the drug showed signs of recovery."
Ayon sa pananaliksik…("According to research…")
2. Power Phrases for Resumes
Formal or business writing in the Philippines is primarily done using the English language. In the Philippines, having a good command of English gives one the advantage of securing a job. Being able to speak English fluently is seen as equivalent to being able to effectively interact with other cultures. That doesn't mean you can't write your resume in Filipino. If you're a foreigner, being able to write a resume in fluent Tagalog is a sign of knowledge and dedication. It will show the employer that you're serious about your application and are also creative and willing to think outside the box.
Kakayahang magtrabaho nang may mataas na antas ng kawastuhan
"Ability to perform with a high degree of accuracy"
Kakayahang magkamit ng namumukod-tanging resulta sa mga proyekto
"Ability to achieve outstanding project results"
Magpakita ng positibong imahe
"Projects a positive image"
Makipag-usap nang malinaw at may kabuluhan
"Communicates clearly and concisely"
Gamitin ang buong kakayahan
"Uses ability to the fullest"
Magpakita ng malikhaing imahinasyon
"Displays creative imagination"
Kakayahang gumawa ng matatag na desisyon na may kumpyansa sa sarili 
"Ability to make firm decisions with confidence"
Tunay na maaasahan at mapagkakatiwalaan sa pagtupad ng mga tungkulin
"Exceptionally reliable and trustworthy in accomplishing tasks"
Kakahayang bumuo ng makabaong diskarte at pamamaraan sa pagkumpleto ng proyekto 
"Ability to develop new strategies and methods for completing a project"
Inuuna ang interes ng organisasyon bago ang personal na kaginhawaan
"Places organizational interest ahead of personal convenience"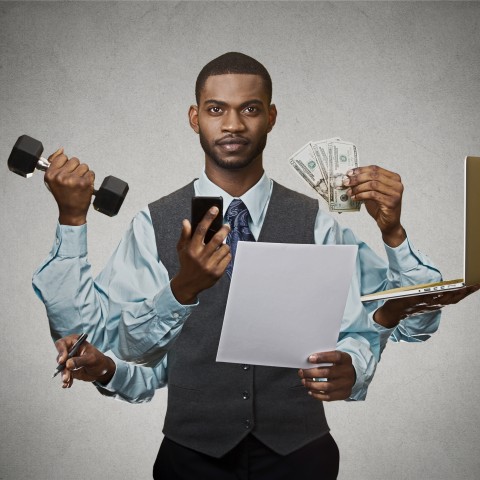 Palagi kong ginagamit ang aking buong kakayahan.
"I always use my ability to the fullest."
3. Smart Phrases for Business Meetings
While English may be the primary means of communication in the Philippine corporate world, Tagalog steals the limelight during business meetings. Unless there are any non-Filipino speakers at the conference, everyone is free to use a mix of English and Tagalog as a medium for expressing their thoughts and opinions. That said, it's always an advantage to know some formal Filipino words and expressions when at a meeting, as it gives the impression that you know what you're talking about and that you're there to do business.
Simulan ang pagpupulong – "To start the meeting"
Simulan na natin ang pagpupulong.
"Let's start the meeting."
Talakayin ang mungkahi – "To discuss the proposal"
Nais kong talakayin natin ang iminungkahi ni Ginoong Rodriguez.
"I would like us to discuss what Mr. Rodriguez has proposed."
Isulong ang proyekto – "To promote the project"
Kailangan na nating maisulong ang proyekto sa lalong madaling panahon. 
"We need to move the project forward as soon as possible."
Makabagong estratehiya – "Innovative approach"
Sa araw na ito, mag-iisip tayo ng mas makabagong istratehiya.
"Today, we will think of a more innovative approach."
Pamunuan ang kalakaran – "To lead the trend"
Maaari nating pamunuan ang mga kalakaran sa ekonomiya sa halip na sumunod lamang. 
"We can lead the trends in the economy instead of simply following."
Matugunan ang takdang-petsa – "To meet the deadline"
Huwag kang mag-alala. Magagawa nating matugunan ang takdang-petsa. 
"Don't worry. We will be able to meet the deadline."
Napakaraming rekisitos – "Red tape" Literally: "So many requirements"
Mahirap maiwasan ang napakaraming rekisitos, ngunit hindi ito imposible. 
"It's hard to avoid the red tape, but it's not impossible."
Magbigay-pugay – "To give honor"
Bago ang lahat, nais kong magbigay-pugay sa ating punong tagapamahala.
"Before anything else, I would like to give honor to our chief executive."
Tubong lugaw  – "a business enterprise with returns far exceeding the investment
"Literally: Profit from selling porridge
Subukan natin ang ideya ni Diane. Maliit man ang kita, pero tuloy-tuloy. Tubong-lugaw, ika nga.
"Let's try Diane's idea. The income for each sale may be small, but it's sustainable. Soon, our returns will far exceed what we've invested." 
Maging maagap – "To be proactive"
Maging maagap tayo sa pagpili kung paano gagamitin ang mga oras natin. 
"We need to be proactive in how we use our time."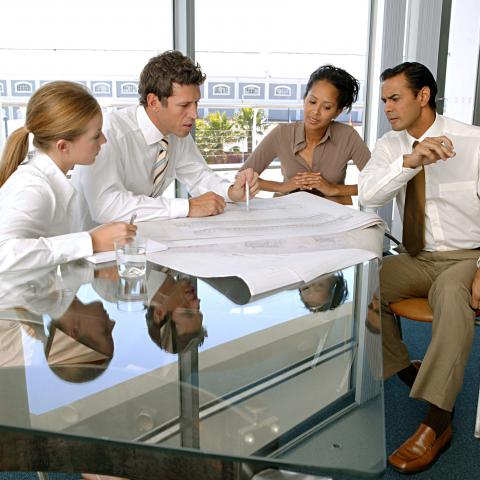 Maaari nating pamunuan ang mga kalakaran sa ekonomiya sa halip na sumunod lamang.
"We can lead the trends in the economy instead of simply following."
4. Advanced Idioms, Sayings, and Proverbs for Everyday Usage
The Filipino language has some of the most captivating idioms and proverbs. Referred to as salawikain or sawikain in Tagalog, sayings or idioms play an essential role in Filipino culture. They are passed down from one generation to another, primarily through oral tradition, and are often humorous (or even bizarre) while still offering practical wisdom from older times.
Itaga mo sa bato. – "Mark my words" 
Literally: "Hack it against a rock"
Hahanapin mo din ako pag wala na ako. Itaga mo iyan sa bato. 
"You will look for me when I'm gone. Mark my words."
Maghahalo ang balat sa tinalupan. – "All hell will break loose."
Literally: "The peel will mix with the ones peeled"
Pag nalaman kong niloloko niyo ako, maghahalo ang balat sa tinalupan.
"When I find out that you're trying to fool me, all hell will break loose."
Namamangka sa dalawang ilog – "Cheating"
Literally: "Rowing a boat on two rivers at the same time"
Ayan ang napapala mo sa pamamangka mo sa dalawang ilog.
"That's what you get for cheating."
Pupulutin sa kangkungan – "End up in a dumpster"
Literally: "Will be picked up from a cluster of water spinach"

Note: In the Philippines, the bodies of victims of summary executions are often thrown in ponds covered by a dense growth of water spinach.
Pupulutin ka sa kangkungan kapag hindi mo inayos ang buhay mo.
"You might end up in a dumpster if you don't behave."
Kahit lumuha ka ng dugo – "You won't be forgiven no matter what you do"
Literally: "Even if you shed tears of blood"
Hindi kita pagbibigyan kahit lumuha ka pa ng dugo. 
"I will never grant your desire, not even if you shed tears of blood."
Naghahabi ng kuwento – "Exaggerating," "Telling a lie"
Literally: "Weaving a story"
Mahilig talaga maghabi ng kwento si Joel makakuha lang ng kliyente.
"Joel will do anything to attract clients, even weave a fascinating story."
Suntok sa buwan – "A task that is next-to-impossible to accomplish"
Literally: "A punch to the moon"
Ang mahulog ang loob niya sa akin ay suntok sa buwan.
"To have her fall in love with me is next to impossible."
Harangan man ng sibat – "No matter what it takes"
Literally: "Even when stopped by a spear"
Hindi nila iuurong ang kaso harangan man sila ng sibat.
"They will not drop the case no matter what happens."
Maghanap ng karayom sa gitna ng dayami – "To do a seemingly impossible task"
Literally: "To look for a needle in the middle of a haystack"
Sa sitwasyong iyan ay parang naghahanap lamang siya ng karayom sa gitna ng dayami.
"The way things are going, it seems that he's just wasting his time on something that's impossible to accomplish."
Magdildil ng asin – "Be so poor that you have to eat salt (with rice) for meals," "To be poor as a rat"
Literally: "Bunch up salt with one's fingers"
Mag-aral ka nang mabuti kung ayaw mong magdildil ng asin habangbuhay.
"Study hard if you don't want to end up poor as a rat."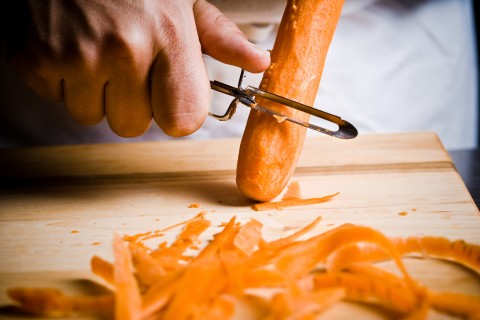 Maghahalo ang balat sa tinalupan.
"All hell will break loose."
➜ Access this lesson to learn more common Filipino idioms.
5. How FilipinoPod101 Can Help
Congratulations! With these advanced Filipino phrases, you'll be able to communicate in Tagalog more fluently and more confidently! Are there other advanced Tagalog words and phrases you wish we had  included on this list? Let us know in the comments. 
That said, you know that the phrases on this list are not all there is. Here at FilipinoPod101, you can further enhance your skills with lessons from our archives and other free resources. You can rest assured that there's a lesson tailored to your needs, whether it's about vocabulary, key Filipino phrases, or grammar.
And speaking of tailored lessons, if you wish to take a more personalized approach to learning Filipino, you can do just that with MyTeacher. This service is included with a Premium PLUS subscription, and it gives you access to exclusive lessons and lets you enjoy 1-on-1 coaching with a professional Filipino teacher. With this approach, you'll be able to track your progress in real time and have someone guide you in choosing the most appropriate learning path based on your needs. 
Sign up with FilipinoPod101 now to enjoy all these features and more!