The Philippines is home to over 50,000 different animal species, many of which are endemic to the archipelago. In the last decade, sixteen new species of mammals have been discovered in the country, and the rate of endemism is likely to rise. Because of this, it's only natural for Tagalog learners to study the names of animals in Filipino—especially those animals that are native to the Philippines. 
Filipinos are animal lovers by nature. Because the Philippines is primarily an agricultural country, a large portion of the population lives in rural areas where animals (both domesticated and wild) roam free.
In this guide, you'll learn the names of over 80 animals in Filipino, from common housepets (and pests) to farm animals…and from the largest mammals to the tiniest bugs and insects. We'll also teach you the names of animal body parts in Filipino, as well as a few useful animal-related idioms in Tagalog. (For instance, what does itim na tupa mean?)
I know you're excited, so let's get started!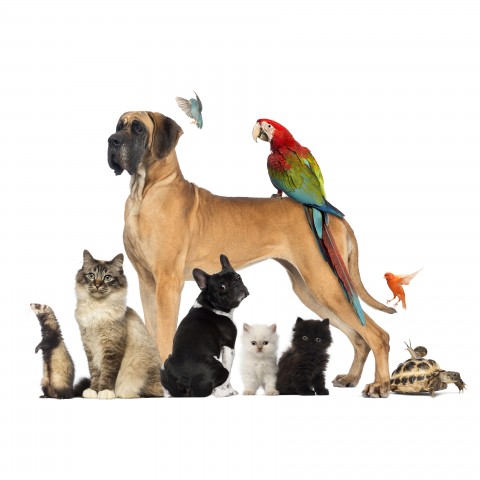 Filipinos are animal lovers by nature.
Table of Contents
1. Animals in the Home
Filipinos have long been considered dog lovers, and you'll seldom see a home in the Philippines without one. 
In many cultures, dogs are considered best friends—but in the Philippines, the practice of keeping dogs as pets goes beyond this concept. Here, dogs are primarily kept as a means of warding off burglars and intruders. They're like a furry alarm system of sorts. 
Over the past two decades, the practice of keeping cats has also become popular in the country. And while it's illegal to keep exotic animals as pets, it's not unusual to find a tarantula or scorpion in glass enclosures in some homes.
| | |
| --- | --- |
| aso | "dog" |
| pusa | "cat" |
| kuneho | "rabbit" |
| daga | "rat" / "mouse" |
| loro | "parrot" |
In case you're wondering if it's common for Filipino families to keep guinea pigs, hamsters, or bearded dragon lizards, the answer is yes. However, there are really no Tagalog equivalents for their names.
2. Animals on the Farm
Half of the population of the Philippines is found in rural areas. This means it's not uncommon to see children playing with goats or sheep, or riding behind water buffalos and horses. Many Filipino families whose main source of income is farming (i.e., planting crops) also raise fowls, including chickens, ducks, geese, and turkeys. Some families also raise pigs and cows to supplement the family income. Below is a list of the names of common farm animals in Tagalog.
| | |
| --- | --- |
| kalabaw | "water buffalo" |
| Although the carabao, or the Philippine water buffalo, has long been held as the country's national animal, it is not recognized as such by the National Commission for Culture and the Arts. Though its national status is unofficial, it's one of the most significant animals in Filipino culture; many claim that it symbolizes the hardworking nature of the Filipinos. | |
| baka | "cow" |
| kambing | "goat" |
| baboy | "pig" |
| manok | "chicken" |
| tandang | "rooster" |
| sisiw | "chick" |
| kabayo | "horse" |
| tupa | "sheep" |
| pato | "duck" |
| bibi | "duckling" |
| gansa | "goose" |
| pabo | "turkey" |
| pugo | "quail" |
→ Speaking of family, this lesson will help you learn how to talk about your family in Filipino.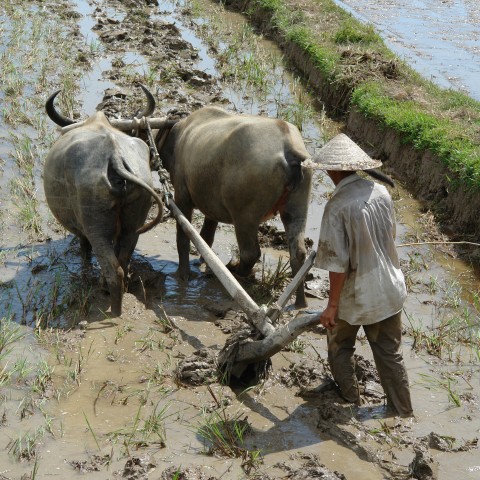 The carabao is a symbol of the hardworking and persevering nature of the Filipino people.
3. Animals in the Wild (Land Animals)
The forest area of the Philippines has significantly decreased since the 1960s. Today, only seven million hectares of the country's land is forested. What's sad is that less than one million hectares of forested land remain untouched. The good news is that the country is making significant advances toward reforestation. Having said that, here's a list of animals you'll find in the wild and their names in Filipino.
usa
"deer"
baboy-ramo
"boar"
paniki
"bat"
unggoy
"monkey"
oso
"bear"
lobo
"wolf"
ardilya
"squirrel"
There's a species of squirrel that's endemic to the Philippines—the Philippine tree squirrel—which can be found in the islands of Palawan, Bohol, Samar, Leyte, and Siargao. Interestingly, there has been a squirrel invasion in Metro Manila lately, which experts believe is the result of some people illegally breeding squirrels in the city.

About the Filipino name, the word is of Spanish origin, meaning "chipmunk." Today, Filipinos usually refer to the animal as iskwirel.
→ Palawan is a top destination for tourists in the Philippines. Learn more about this beautiful island teeming with wildlife in this lesson here.
4. Animals in the Water (Marine and Freshwater Animals)
The waters of the Philippines are a popular destination for divers, considering their impressive range of marine life. The country's list of freshwater animals is just as impressive. Here are the most common marine and freshwater animals in the Philippines with their equivalent Filipino names.
pating
"shark"
balyena
"whale"
dugong
"sea cow"
lumba-lumba
"dolphin"
pugita
"octopus"
pusit
"squid"
hipon
"shrimp"
ulang
"lobster"
alimango/alimasag
"crab"
salungo
"sea urchin"
The sea urchin is also referred to as santol-santolan in Tagalog, which is a reference to the round-shaped fruit of the Santol tree.
talaba
"oyster"
tahong
"mussel"
kabibe
"clam"
tulingan
"tuna fish"
bangus
"milkfish"
igat
"eel"
hito
"catfish"
karpa
"carp"
5. Bugs and Insects
There are over 20,000 species of insects in the Philippines, 70% of which are native to the archipelago. Many of them (like the red fire ant) are quite invasive. Nevertheless, one cannot deny that a lot of these bugs actually make the world a better place to live in. Familiarize yourself with the Filipino names of the most common insects and bugs you'll find in the Philippines.
langgam
"ant"
langaw
"fly"
lamok
"mosquito"
kuto
"head lice"
pulgas
"flea"
gagamba
"spider"
putakti
"hornet" / "wasp"
ipis
"cockroach"
bubuyog
"bee"
paru-paro
"butterfly"
gamu-gamo
"a small moth"
alitaptap
"firefly"
salagubang
"beetle"
The term kuliglig is most commonly associated with cicadas, although it's also used to refer to crickets. It's probably because of the chirping sound the cricket makes, which is sometimes mistaken for the same noise produced by cicadas.
garapata
"tick"
tipaklong
"grasshopper"
tutubi
"dragonfly"
For red perchers, which are a larger species of dragonfly, the term used is tutubing baka or tutubing kalabaw. As you've learned, baka is Filipino for "cow," while kalabaw is Filipino for "water buffalo." Both terms are rather appropriate for describing this larger-sized variety of the insect.

Meanwhile, for the smaller cousin of the dragonfly, which is the damselfly, the term is tutubing karayom. Karayom is the Filipino term for "needle," which perfectly describes the needle-like appearance of the damselfly's abdomen.
uod
"caterpillar" / "insect larva"
In Filipino, any worm-like creature is referred to as uod, whether it's an earthworm, a caterpillar, or a maggot.
higad
This refers to caterpillars, too, but most particularly to itchy worms.
anay
"termite"
alupihan
"centipede"
suso
"snail"
surot
This refers to bugs in general, but most particularly to bed bugs.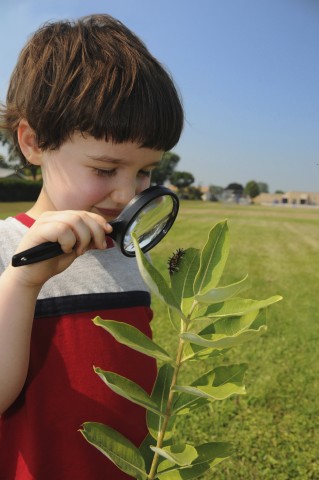 In Filipino, any worm-like creature is referred to as 'uod.'
6. Birds, Reptiles, and Amphibians
There are over 600 species of birds that are endemic to the Philippines, as well as up to 80 species of amphibians and over 150 species of reptiles. The following lists of animals in Filipino represent but a few of them. 
A- Birds
| | |
| --- | --- |
| agila | "eagle" |
| lawin | "hawk" |
| tagak | "heron" |
| kalapati | "pigeon" / "dove" |
| sisne | "swan" |
| buwitre | "raven" |
| uwak | "crow" |
| kuwago | "owl" |
| maya | "sparrow" |
B- Reptiles and Amphibians
ahas
"snake"
sawa
"python"
bayawak
"monitor lizard"
pagong
"turtle"
hunyango


This refers to any tree-dwelling lizard that can change the color of its skin at will. Most Filipinos use this term to refer to chameleons.
butiki
This is a general term for small lizards or the common house gecko.
tuko
"tokay gecko"
The term tuko is derived from the sound the tokay gecko makes. According to superstitions, you can know if it's going to rain or not by counting the number of times the tokay gecko croaks. If it ends in an odd number, then it's definitely going to rain soon.
palaka
"frog"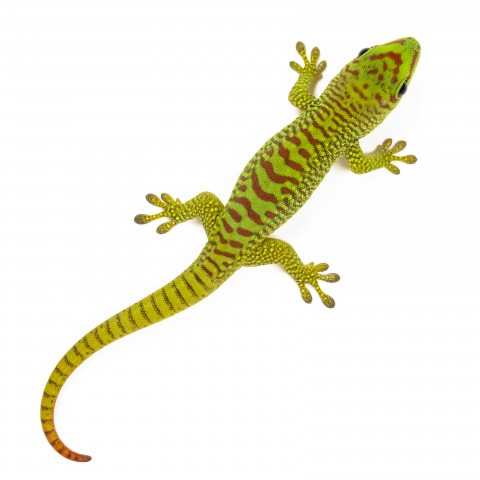 In the Philippines, it's believed that the number of times a tokay gecko croaks will tell you whether it's going to rain soon or not.
7. Animals at the Zoo
Many animals that are popular around the world are not endemic to the Philippines. That doesn't mean you won't find any of them here. Here's a list of wild animals in the Philippines you'll only find in captivity:
| | |
| --- | --- |
| leon | "lion" |
| tigre | "tiger" |
| elepante | "elephant" |
| soro | "fox" |
If you're wondering about animals like giraffes, cheetahs, jaguars, chimpanzees, and hippopotamuses, you'll also find them in captivity here, usually in zoos. However, there really aren't any Filipino terms for these animals. We just call them by their English names, sometimes with a Filipino accent. For instance, you'll hear "giraffe" being pronounced as dyirap.
8. Animal Body Parts
Now, let's look at some words you might use while describing or talking about animals in Filipino. Here's a vocabulary list of animal body parts you need to become familiar with:
| | |
| --- | --- |
| buntot | "tail" |
| pakpak | "wing" |
| balahibo | "feather" / "fur" |
| kaliskis | "scale" |
| palikpik | "fin" |
| pangil | "fang" |
| kuko | "nail" / "claw" |
| sungay | "horn" |
| tuka | "beak" |
| galamay | "tentacle" |
| talukab | the shell of a turtle, in particular |
| korona | the crown of birds or fowls |
9. Filipino Animal-Related Idioms and Expressions
Like most cultures, that of the Philippines has no shortage of animal-related idioms and expressions. Here are the most common ones:
Filipino expression
May daga sa dibdib
Literal translation
"Having a mouse inside one's chest"
This expression is often used to refer to someone who's being fearful or nervous.

Para kang may daga sa dibdib. 
"You're such a coward."
Filipino expression
Kasing dulas ng hito
Literal translation
"As slippery as a catfish"
This refers to a clever person who just can't be caught in the act. A similar idiom in English would be "as slippery as an eel," which refers to a person from whom you can't get a straight answer—a person who cannot be trusted.

Ang dulas talaga ni Cardo. Parang hito. 
"Cardo is as slippery as a catfish."
Filipino expression
Balat-kalabaw
Literal translation
"Carabao-skinned" or "Carabao hide"
This expression refers to a person with skin as thick as that of a carabao or water buffalo. In other words, one who is insensitive and shameless.

Balat-kalabaw ka. Hindi ka na nahiya. 
"You're such a thick-skinned person. Don't you ever feel shame?"
Filipino expression
Utak bolinao
Literal translation
"Bolinao-brained" or "Fish brain"
This is an idiom used to mock someone with low intelligence. Utak means "brain" in Filipino, and bolinao is the Tagalog name of the Philippine anchovy, a very small marine water fish.

Hindi mo nasagutan? Utak bolinao ka talaga. 
"You weren't able to answer it? You're such a fish-brain."
Filipino expression
Utak-talangka
Literal translation
"Crab-brained"
Yes, there's "fish brain" in Filipino, and there's also "crab brain." Unfortunately, this expression has been associated with Filipinos for a long time now, with Filipinos themselves claiming many of their countrymen have what's referred to as a "crab mentality," or the attitude of pulling others down just to get to the top.

Huwag tayong maghilahan pababa. Huwag tayong utak-talangka. 
"Let's stop pulling each other down. It's time we got rid of our crab mentality."
Filipino expression
Itim na tupa
Literal translation
"Black sheep"
This is the exact equivalent of the English idiom used to describe a disreputable member of a family or community.

Sa mata ng Ama ako'y isang itim na tupa. 
"I'm a black sheep in the eyes of the Father."
Filipino expression
Ahas
Literal translation
"Snake"
Like in most cultures, the snake is often associated with people who have a questionable reputation—someone who would strike you without you knowing it. A traitor, in other words.

Ahas ka talaga, Manuel. Niloko mo ako! 
"You're such a snake, Manuel! You tricked me!"
Filipino expression
Mabahong isda
Literal translation
"Stinky fish"
This is from a line of a famous poem wrongly attributed to Dr. Jose Rizal. This is not a common Filipino idiom, but based on the context of the poem, someone is mabahong isda if they should be ashamed of their lack of love for their own language and country.
Filipino expression
Kapag pumuti ang uwak at umitim ang tagak
Literal translation
"When the crow turns white and the heron turns black"
This is an expression that means something is impossible and will never happen. Sometimes, using only the first part (or only the second part) is enough to make your point.

Pakakasalan lang kita kapag pumuti na ang uwak. 
"I will marry you when the crow turns white."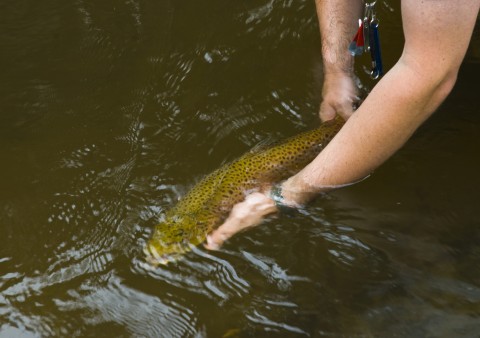 Kasing dulas ng hito ("As slippery as a catfish")
10. Improve Your Vocabulary with FilipinoPod101!
Did you find this list of the names of Filipino animals helpful? Let us know in the comments! 
Know that this is just a small part of what you should master when learning the Filipino language. If you want to learn more than just a vocabulary list of Tagalog animal names, FilipinoPod101 is here to help.
At FilipinoPod101, you can enjoy a wide range of free resources to help you take your Filipino vocabulary to the next level. Whether you need material for learning grammar, practicing your pronunciation, or exploring the Philippine culture, you can rest assured that FilipinoPod101 has it all.
FilipinoPod101 is unique in the sense that we employ an advanced approach that caters to the specific needs of our students. For instance, we provide students with our MyTeacher service, which is designed to help learners master the Filipino language in the shortest amount of time possible. With this feature, students can have 1-on-1 lessons with a professional Filipino teacher and receive real-time feedback to help them fast-track their learning.
All this and more if you sign up now with FilipinoPod101!