The Filipino culture is saturated with all kinds of traditions, beliefs, and superstitions, many of which are either illogical or impractical. Despite this, it's also rich in proverbs that contain ageless wisdom. Known as salawikain in Tagalog, Filipino proverbs are bits and pieces of knowledge passed down orally from one generation to another. Their main purpose is to relate perceptions and little truths that have been tested through time.
There are many things from my childhood I will never forget. Among them are the Filipino proverbs that were taught to me by my parents and elders, and the ones I read from the once-popular Tagalog children's magazine Pambata, which featured a comic strip entitled 'Mga Salawikain ni Lolo Brigido.'
In this article, allow me to share with you some of the most celebrated proverbs that Filipinos have grown to love over the years.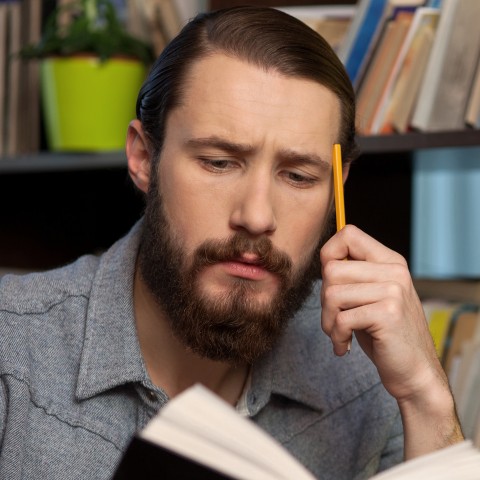 Ang kapaitan ng pag-aaral ay mas kanais-nais kaysa kapaitan ng kamangmangan.
"The bitterness of studying is preferable to the bitterness of ignorance."
Table of Contents
1. Proverbs About Character and Wisdom
Every culture has its own ideals concerning how one should act, and its own ideas of what it means to be wise. So what better way to begin our Filipino proverbs list than with some proverbs on character and wisdom? 
#1
Filipino

Anuman ang gagawin, pitong beses iisipin.

Translation

"Whatever you do, think about it seven times."
This old Filipino saying is a reminder that every action has a consequence. Filipinos are known for being procrastinators, but we can be impulsive in many ways as well. Filipino parents who have grown in wisdom often use this very proverb to tell their young and more daring offspring not to be hasty when making decisions.

Huwag kang mag padalos-dalos. Bago ka mag desisyon, mag-isip ka muna ng pitong beses.
"Don't rush. Think carefully before you make a decision."
#2
Filipino

Ang hindi lumingon sa pinanggalingan, hindi makakarating sa paroroonan.

Translation

"He who forgets where he came from will never reach his destination."
This proverb is usually attributed to Dr. Jose Rizal, although there's evidence it didn't originate from him. There's no question that this is one of the most popular Filipino proverbs, and one that's often on the lips of Filipino people. There are several ways it can be interpreted, but many people use it to refer to the importance of repaying a favor.

Matuto kang lumingon sa pinanggalingan mo. Kung hindi dahil sa akin, hindi ka aasenso ng ganito.
"Learn to look back where you came from. If it wasn't for me, you wouldn't be as successful as you are today."
#3
Filipino

Ang karanasan ay mabuting guro.

Translation

"Experience is the best teacher."
Probably every culture has a version of this proverb. It reminds us that life is a series of experiences, a series of learning opportunities.

Ayaw mo kasing makinig, kaya ngayon, ang pinagdaanan mo na ang nagturo sa iyo.
"You didn't want to listen, so now your experience became your teacher."
#4
Filipino

Ubos-ubos biyaya, pagkatapos nakatunganga. 

Translation

"Spend lavishly and you end up with nothing."
The word ubos is Filipino for "nothing is left." It's repeated here to emphasize a point. In this case, it's used to refer to spending all your blessings in one go. Nakatunganga, on the other hand, is "to be idle." It can also refer to the act of staring blankly into space, the exact expression someone has on their face after learning they have no money left.

Bakit mo inubos ang pera mo? Nakatunganga ka diyan ngayon.
"Why did you spend all your money? Now, you don't know what to do."
#5
Filipino

Walang nakasisira sa bakal kundi sariling kalawang.

Translation

"Nothing destroys iron except its own rust."
This proverb has two meanings, although the first one is similar to the second. It's a metaphor that could mean no one can hurt you as much as the people who know you well, such as a family member or close friend. In the same manner, no one can destroy your reputation as much as you can—that is, if you keep on doing what is wrong and dishonorable.

Sisirain ka ng sarili mong kalawang kapag hindi ka nagbago.
"Your own rust will destroy you if you don't mend your ways."
#6
Filipino

Laging nasa huli ang pagsisisi.

Translation

"Regret is always at the end."
No one regrets their action at first. Being sorry about something always comes after the damage has been done. If you think about it, this proverb complements our first proverb (the one about pondering deeply about a decision before acting on it). 

Pag-isipan mo 'yan ng pitong beses. Tandaan mo, laging nasa huli ang pagsisisi.
"Evaluate your next step very carefully—think about it seven times. Remember, regret is always at the end."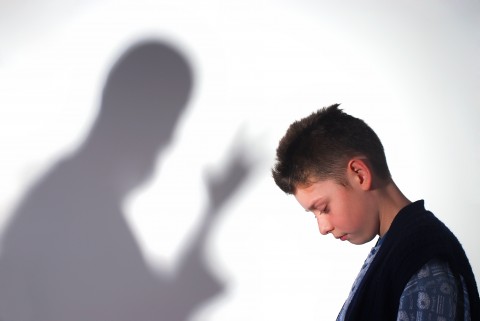 Laging nasa huli ang pagsisisi.
"Regret is always at the end."
2. Proverbs About Life and Living
We all strive to live the best life we can, but it's not always easy and our path is not always clear. Here are some Filipino proverbs about life and living to give you some cultural perspective on the topic. 
#7
Filipino

Ang buhay ay parang gulong, minsang nasa ibabaw, minsang nasa ilalim. 

Translation

"Life is like a wheel: Sometimes you're up, and sometimes you're down."
They say life is full of ups and downs, and we can't expect to be happy all the time. This proverb is a reminder of that truth. The earlier you come to terms with it, the fewer frustrations you'll have in life. A popular version of this proverb is: Ang buhay ay weather-weather lang. (Life is like the weather.)

Huwag kang makampante. Nasa ibabaw ka ngayon, pero hindi mo alam baka bukas nasa ilalim ka na.
"Don't be overconfident. You may be at the top now, but you never know if you're going to be at the bottom tomorrow."
#8
Filipino

Nasa Diyos ang awa, nasa tao ang gawa. 

Translation

"To be merciful is God's; to act is man's."
The bahala na mentality, or the concept that the future is up in the air, is deep within the psyche of the Filipino people. Many Filipinos fail to reach their true potential because of this.

"I did my best. I'll just pray that God will do the rest?"

This proverb is a direct rebuke to that mentality, and it's very similar to the famous motto, "God helps those who help themselves."

Kumayod ka kung gusto mong umasenso. Nasa Diyos nga ang awa, pero nasa tao ang gawa!
"Work hard if you want to succeed. God is gracious, but nothing will happen to you if you remain idle!"
#9
Filipino

Habang may buhay, may pag-asa.

Translation

"As long as there is life, there is hope."
Filipinos are among the most resilient of peoples, and this proverb speaks of this truth. Various threats loom so largely every day that we sometimes feel that our situations are hopeless. But if one thing is true, it's that we should never lose hope as long as there is breath in our lungs.

Alam ko nahihirapan ka na, pero huwag mong kalimutan na habang may buhay, may pag-asa.
"I know you're having a very difficult time, but never forget that as long as there is life, there is hope."
#10
Filipino

Pag may hirap, may ginhawa.

Translation

"When there is a difficulty, there is also a relief."
This is somewhat similar to the previous proverb about life being full of ups and downs. Most assuredly, life is full of paradoxes and dilemmas. But even if we're facing hardships right now, we should never forget that we've also experienced many good things in the past—and we'll experience more in the days to come! So don't lose hope. A wise man once said, "Should we accept from God only good and not adversity?"
#11
Filipino

Kalabaw lang ang tumatanda. 

Translation

"Only carabaos grow old."
There's a reason that the carabao, or the water buffalo, is the national animal of the Philippines. As a symbol of hard work, the carabao is a tough, powerful, and tireless beast. But even an animal as majestic as the carabao grows old and eventually dies. Our grandparents used to quote this proverb to remind everybody that growing old is all in the mind and that anyone can stay as young and strong as they want by maintaining a positive outlook on life. In other words, "Age is just a number."

Lola, tama na ang trabaho. Magpahinga ka na.
Hmp! Kalabaw lang ang tumatanda!

"Grandma, you need to get some rest from work."
"Hmph! Only carabaos grow old!"
#12
Filipino

Ang masamang damo ay matagal mamatay.

Translation

"Weeds don't die easily."
This proverb has long been used to describe evil people, particularly why they always seem to live longer. It's somewhat related to the question, "Why do bad things happen to good people?" and its opposite, "Why do good things happen to bad people?" 

Indeed, we often perceive the wicked to be prospering more than they deserve, but let us not forget that both good and bad are part of life. Perhaps one of the purposes of this proverb is to remind us that it's impossible to completely rid our lives of evil. All we can do is accept this fact, resist evil, and strive to be better individuals. 

Meanwhile, some people quote this proverb after narrowly escaping death. 

Huwag kayong mag-alala sa akin. Masamang damo ako.
"Don't be too worried about me. I don't die easily."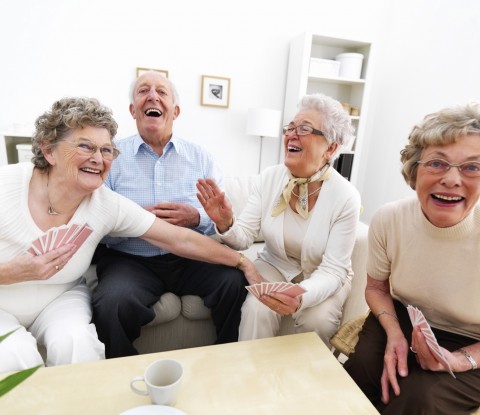 Kalabaw lang ang tumatanda.
"Only carabaos grow old."
3. Proverbs About Work and Success
Every culture has something to say about the value of hard work and what it takes to be successful. Below are some common Filipino proverbs on the topic to inspire and motivate you! 
#13
Filipino

Hangga't makitid ang kumot, matutong mamaluktot. 

Translation

"Learn how to curl up while the blanket is short."
Blankets are an important part of life in the Philippines. They protect not only against the cold, but also against mosquitoes and other bugs. In poor communities, a blanket can be a luxury. This proverb advises that if your blanket is too short, learn to bend your knees so that it can cover your entire body. In other words, learn to adjust to your circumstances. 

As we've already learned, life has its ups and downs. Be content with what you have at the moment. Work hard and save until you reach the point where you can indulge in a bit of luxury.

Matuto ka munang mamaluktot habang naghahanap ka pa lang ng trabaho.
"Learn to save first while you're still looking for a job."
#14
Filipino

Pag may tiyaga, may nilaga. 

Translation

"If you persevere, you will reap the fruits of your labor."
In rural Philippines, the nilaga or stew is considered a reward after a hard day's work. If a Filipino worker doesn't work hard enough, he won't have enough money to buy the ingredients for this nutritious dish. This proverb motivates us to work hard because if we persevere, success—and perhaps a delicious bowl of nilaga—will be waiting for us at the end. 
#15
Filipino

Daig ng maagap ang masipag. 

Translation

"Promptness wins over diligence."
To be maagap means to be proactive. You can be hardworking and persevering, but if you're not mindful of what's going on around you, you'll risk losing your work and its potential rewards. 

Be a hardworking individual. Be excellent in what you do and never quit until you've completed your task. But in the process, don't forget to stay alert and ready. In the end, a quick-witted person will win over someone who seems to work non-stop.
#16
Filipino

Ang kita sa bula, sa bula rin mawawala.

Translation

"What comes from bubbles will disappear in bubbles."
In a time when get-rich-quick schemes are becoming more and more rampant, nothing could be more valuable than this proverb. The word bula is Filipino for "bubble." And as you know, bubbles can be attractive and mesmerizing sometimes. But just as fast as they appear, so do they disappear in the blink of an eye. Don't fall for schemes that promise quick riches. As the saying goes, the way to get rich quickly is to do it slowly.
#17
Filipino

Ang umaayaw ay di nagwawagi, ang nagwawagi ay di umaayaw. 

Translation

"A quitter never wins; a winner never quits."
There's a time to quit and there's a time to persevere and endure. This is a very straightforward proverb, reminding us that it ain't over till the fat lady sings. After all, no one who quit prematurely became a champion in life.

Huwag kang aayaw kaagad dahil ikaw din ang matatalo sa huli.
"Don't quit easily because you'll only end up being the loser in the end if you do."
#18
Filipino

Pera na, naging bato pa.

Translation

"What you thought was money turned out to be stone."
This is an expression of regret, often said by people who thought they were able to make a profit out of something. In the end, what they thought was a genuine opportunity turned out to be a scam. An excellent reminder that true success cannot be obtained overnight.

Nagsisi ako na sumali ako sa negosyo na 'to. Pera na naging bato pa.
"I regret joining this business. The money I invested simply turned into stone."
Pag may tiyaga, may nilaga.
"If you persevere, you will reap the fruits of your labor."
4. Proverbs About Relationships
Lasting relationships are some of the most precious things in life, but they can also be the most trying. Here are a few Filipino proverbs about love, family, and friendship to give you some perspective. 
#19
Filipino

Ang matapat na kaibigan, tunay na maaasahan. 

Translation

"You will know a true friend in time of need."
Perhaps you're more familiar with, "A friend in need is a friend indeed." 

It's easy to attract people into our lives when we're experiencing success. But when everything seems to be falling apart, these so-called friends will be nowhere to be found. Those who are truly loyal to us are those who will stay by our side to support us, even when they know they'll get nothing in return.
#20
Filipino

Ang pag-aasawa ay hindi biro, 'di tulad ng kanin, iluluwa kung mapaso. 

Translation

"Marriage is not a joke. It is not like food that you can spit out when it is too hot to chew."
Marrying a person means marrying their entire family. This is especially true in a culture like that of the Philippines, where married couples tend to live together with either of the couple's side of the family. True enough, strife between husband and wife often involves family members from each side. But then, this old Filipino proverb helps us understand that marriage is a lifetime commitment and not something you can throw away once you get tired of its flavor.

-Isasauli ko na siya sa nanay niya.-Anong akala mo sa relasyon niyo?
Parang kanin na pag napaso ka iluluwa mo lang?

-"I'm going to return her to her parents."
-"What do you think of your relationship? Do you think it's like rice that you can simply spit out when you get burned?"
#21
Filipino

Anak na di paluluhain, ina ang patatangisin.  

Translation

"An undisciplined child will leave his mother in tears."
This is the Filipino equivalent of the Biblical proverb that says, "He who spares the rod hates his son." Spanking a child for bad behavior may be taboo in Western countries, but in the Philippines, it has been common practice to hit a child with a stick as a form of discipline. Many Filipinos forty years old and above would tell you they're thankful that they lived in a generation when it was okay to hit a child to keep them in check. That's not to say that it's still okay today. After all, there are many ways to discipline an unruly child. What this proverb is telling us is that children should never be spoiled if they are to grow up bringing honor to their parents and themselves.
#22
Filipino

Hindi magbubunga ng santol ang mabolo. 

Translation

"The mabolo tree will not bear a santol fruit."
Speaking of honor, in Asian countries like the Philippines, society places much importance on honoring one's parents. This proverb is used in both a positive and a negative sense. 

When society sees a child growing up to become as successful and noble as his parents, they conclude that the fruit doesn't fall far from the tree. If that same child ended up going the opposite direction, he would be labeled a "black sheep," a "rotten fruit" that is just as rotten as the tree he had fallen from.
#23
Filipino

Pagkahaba-haba man daw ng prusisyon, sa simbahan din ang tuloy.  

Translation

"The procession may be long, but it will surely still end up in the church."
As a primarily Catholic country, the Philippines has several religious festivals, most of which are celebrated with long processions. No matter how long and slow the procession may be, one can be sure that its final destination is the church. 

Filipinos liken long engagements to a religious procession. For some couples, it takes years before the decision to finally settle down is made. The journey toward marriage may be full of ups and downs, but like religious processions, they end up in front of the church altar where they say their "I do's."
#24
Filipino

Kapag binato ka ng bato, batuhin mo ng tinapay.

Translation

"When someone throws a stone at you, throw back a piece of bread."
This reminds us of one of the sayings in Scripture: "If anyone slaps you on the right cheek, turn to him the other also." 

In life, you'll encounter people who will oppress you and do their best to bring you down. It's tempting to take vengeance against such people, but no proverb is more full of wisdom than this one, telling us not to retaliate. What will we gain if we fight fire with fire? The best way to deal with conflict is to neutralize the situation. As a famous man once wrote, "If your enemy is hungry, feed him; if he is thirsty, give him something to drink. In doing this, you will heap burning coals on his head."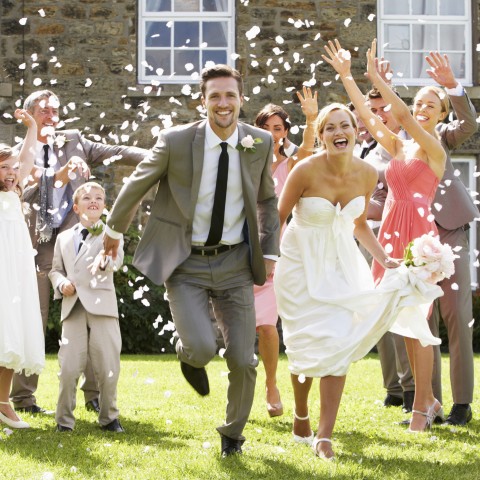 Pagkahaba-haba man daw ng prusisyon, sa simbahan din ang tuloy.  
"The procession may be long, but it will surely still end up in the church."
5. Miscellaneous Filipino Proverbs
To wrap up, here are a few more Tagalog proverbs for the road. 
#25
Filipino

Madaling sabihin, mahirap gawin.  

Translation

"Easier said than done."
This particular proverb is often directed toward proud people who always fall short of accomplishing the very thing they proudly boasted of being able to do with ease. Such people often miscalculate the difficulty of a task, put off doing it, and then end up realizing they shouldn't have been overconfident.
#26
Filipino

Ang taong nagigipit, sa patalim kumakapit. 

Translation

"A desperate person will cling to a knife."
There's a moral dilemma to this proverb. Would you sentence a man who had committed a crime, or would you pardon him because he only did what he did because he had to feed his family? Let us know in the comments section how you would interpret this proverb.
#27
Filipino

Ang taong walang kibo, nasa loob ang kulo. 

Translation

"A quiet person hides his anger."
Have you ever noticed that the calmer a person looks on the outside, the more capacity that person has for mischief? A colleague may seem peaceful because he doesn't talk a lot. But be careful when dealing with that person, because one reason he may be reserved is that he doesn't know how to express himself. And more often than not, it's those kinds of people whose emotions are raging inside. They're like a volcano that has remained dormant for a long time, only to erupt violently without warning.

Mag-ingat ka kay Dante. Nasa loob ang kulo niyan.
"Be careful with Dante. He may seem calm, but he can be very violent."
#28
Filipino

Ang naglalakad nang matulin, pag natinik ay malalim. 

Translation

"A person who walks fast will have a deeper wound when he is pricked."
We live in a generation where we're bombarded with lies telling us that bigger and faster are better. As a result, we often prefer fast food over home-cooked meals; we sign up with get-rich-quick programs instead of working hard from the bottom up. 

This proverb encourages us not to be hasty, but to take things slowly, thinking carefully about our actions. He who hurries often gets wounded the deepest, so don't get distracted by false promises of shortcuts and quick success.
#29
Filipino

Magbiro ka sa lasing, huwag sa bagong gising.  

Translation

"Throw a prank on a drunk man, but never on someone who has just woken up."
It's not uncommon to see prank videos on the internet these days, and the two groups of people we often see falling victim are those who are drunk and those who are deep asleep. If you've ever been startled awake, you know for sure that it's not a pleasant feeling. You've probably even wished you were drunk because it would have made the situation easier to forget. 

Before the age of the internet and before online pranks became popular, this proverb reminded Filipinos never to prank someone who's sleeping or had just woken up. Our ancestors had been there, and they realized the results weren't pretty.
#30
Filipino

Ang taong naniniwala sa sabi-sabi ay walang tiwala sa sarili.  

Translation

"The person who believes in rumors has no self-confidence."
A more popular version of this proverb goes, Ang maniwala sa sabi-sabi, walang bait sa sarili. In English, "The person who believes in rumors has no common sense." 

Indeed, a person who easily believes what they hear or read about has no self-respect. And there's no better generation to begin applying this proverb than the one we're in, where fake news and internet hoaxes run amuck.
→ Boost your confidence with this lesson on improving your Filipino speaking skills.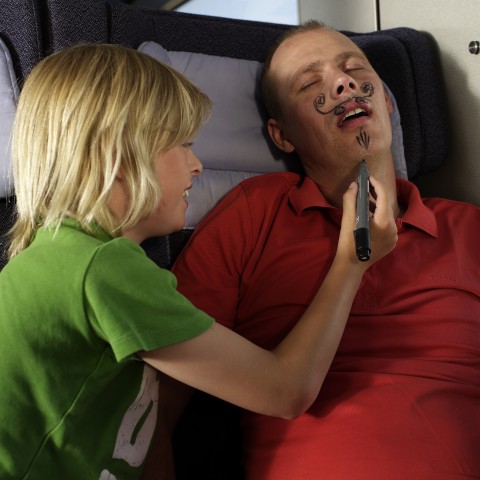 Magbiro ka sa lasing, huwag sa bagong gising.
"Throw a prank on a drunk man, but never on someone who has just woken up."
6. Learn Filipino Proverbs Plus Much More With FilipinoPod101!
We've talked about some of the most famous Filipino proverbs here, but did you know that you can learn even more with FilipinoPod101? Add more Tagalog words to your arsenal, improve your pronunciation, and fall even deeper in love with Filipino culture by signing up with FilipinoPod101. Here, you'll find unlimited resources that will help you in your Filipino language studies.
And if you want to speed up your learning, you can always avail yourself of MyTeacher, a FilipinoPod101 Premium PLUS feature that pairs you up with your own personal teacher. He or she will give you one-on-one lessons and continual feedback, so you'll know how much you're improving.
Before you go: Did we forget any Filipino proverb that you believe should be on this list? Feel free to let us know in the comments, or discuss your favorite ones with your fellow Filipino learners!