The Philippines is a multicultural country and is highly influenced by Western culture. This means that it's not uncommon to hear people speaking their own language mixed with other dialects and foreign languages, particularly English. In fact, in some organizations, employees are encouraged to use English as the primary means of communication. Nevertheless, that shouldn't stop you from learning Filipino business phrases.
Most job interviews in the Philippines are done in English, but Tagalog (mixed with a little bit of English, of course) is still the main language used in the workplace, particularly within the National Capital Region. If you wish to find employment in the Philippines as a foreigner, there are a few things that will be required of you by the Department of Labor and Employment (DOLE), although speaking fluent Tagalog isn't one of them.

You might need to use a lot of Tagalog, however, in regular conversations with colleagues, or even with clients and supervisors. For that very reason, it's quite important for any non-Tagalog speakers wanting to find employment in the Philippines to learn and master basic Tagalog business phrases. Let's get right to it, then!
Table of Contents
1. Nailing a Job Interview
You will seldom encounter companies in the Philippines that use Tagalog as the primary language when conducting interviews. This is especially true since the Philippines is home to nearly a thousand registered BPO companies, more than half of which are call centers. But that shouldn't keep you from learning how to speak and understand Tagalog, because even if that's the case, many interviewers don't conduct interviews purely in English, either. 
But how would you know whether you should speak English or Tagalog? The key is to observe the interviewer from the very beginning. If the interviewer interjects a Tagalog word, then that's a sign that it's okay to use Taglish, a code-switching between Tagalog and English.
Using the Magic Word "Po"
If you've been studying the Filipino language and culture for some time now, you probably know already how important the expression Po (or Ho) is as a sign of courtesy. It's especially crucial to use this expression when you're in a corporate setting, particularly when you're being interviewed for a job position.
Greetings and Self-Introductions
First, let's cover how to start things off with your interviewer using proper Filipino business etiquette.
A- Saying Hello
This is the standard greeting in Filipino. Take note that there's no direct translation for the word "hello" in Tagalog, so the English word is often used either on its own or with the expression po.
Magandang umaga / hapon / gabi. ("Good morning / afternoon / evening.")
Ikinagagalak ko po kayong makilala. ("I am glad to meet you.")
Kumusta po kayo? ("How are you?")
It's customary in the Philippines to ask a person how they're doing when meeting them for the first time. To learn more about how and when to use this greeting, be sure to check out our entry on How to Say Hello in Tagalog.
B- Saying Goodbye
Paalam. ("Goodbye.")
Mauna na po ako. ("I will leave now.") 
In some cultures, saying goodbye after a meeting is enough. In the Philippines, though, "goodbye" is usually followed by a polite statement that's used to ask permission to leave.
Talking About Professional Experience
Depending on the company and the position you're applying for, your interviewer may or may not ask you a lot of questions. Whichever the case is, you always need to be ready to give an answer.
C- Common Questions
Ano ang nag udyok sa'yo na mag-apply dito? ("What prompted you to apply here?")
Paano ka tumugon sa stress? ("How do you respond to stress?")
May mga nais ka bang itanong? ("Do you have any questions to ask?")
Anong kurso ang tinapos mo? ("What course did you finish?" or "What degree do you have?")
D- Possible Answers
Nagustuhan ko po ang misyon at pangitain ng inyong kumpanya. ("I fell in love with your company's mission and vision.")
Kalmado po akong klase ng tao. Kung kinakailangan, hindi ako takot humingi ng tulong. ("I am a calm person. But I don't hesitate to ask for help when necessary.")
Wala na po akong nais itanong. Salamat po. ("I don't have additional questions. Thank you.")
Nakapagtapos po ako ng kursong Psychology. ("I have a degree in Psychology.")
Talking About Strengths
Hindi po ako basta-basta sumusuko sa mga hamon. ("I don't easily give up on challenges.")
Mabilis po akong matuto. ("I can learn quickly.")
Hindi po ako mahirap turuan. ("I am not hard to teach.")
Magaling po akong makisama. ("I am a team player.")
Politely Asking the Interviewer to Repeat a Question
Mawalang galang po. Maaari po bang ulitin ang tanong? ("I'm sorry, but can you please repeat the question?")
Thanking the Interviewer
Maraming salamat po sa binigay ninyong pagkakataon. ("Thank you for this wonderful opportunity.")
If the interviewer says they're going to call you soon, you can respond with:
Maraming salamat po. Hihintayin ko ang tawag ninyo. ("Thank you. I will be looking forward to your call.")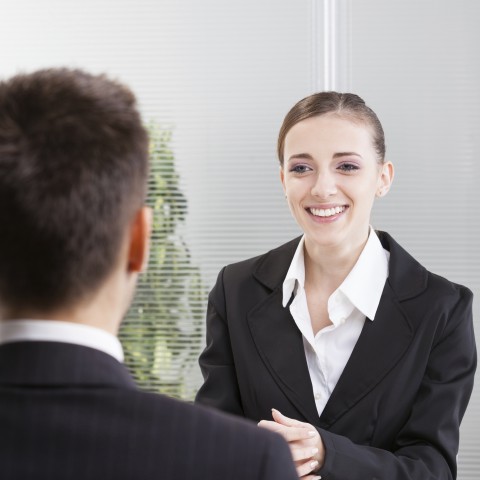 Ang galing mo namang managalog. Pamilyar ka ba sa FilipinoPod101?
("You're fluent in Tagalog. Are you familiar with FilipinoPod101?")
2. Interacting with Coworkers
There are several Filipino business terms used to refer to the workplace:
Kumpanya ("Company")
Opisina ("Office")
Trabaho ("Work")
Of course, the specific words a person uses most often will depend on which working sector they belong to. 
For instance, the head of an engineering project might say:
Maraming proyekto ang kumpanya ngayon. ("The company has been receiving a lot of projects lately.")
On the other hand, an office worker might say:
Medyo magulo kanina sa opisina. ("It was a bit toxic at the office earlier.")
And someone who works on a contract basis might say:
Binigyan kami ng maraming trabaho kanina. ("We were given a lot of work to do today.")
Self-Introduction
Whichever working sector you may enter, it's always important to know how to introduce yourself in Filipino.
Ako nga pala si [name]. ("I'm [name], by the way.")
Ikaw, anong pangalan mo? ("What about you? What's your name?")
Ikinagagalak kitang makilala. ("I'm so glad to meet you.")
Asking for Help
Aside from being hospitable, Filipinos are helpful, too. Just use any of the following phrases if you need help in the workplace:
Pwede mo ba akong tulungan? ("Can you help me, please?")
Alam mo ba kung ano ang ibig sabihin nito? ("Do you know what this means?")
Magpapaturo sana ako sa paggamit ng bagong printer. ("I was wondering if you could teach me how to use the new printer.")
Making Apologies
Filipinos are quite sensitive and easily sulk or hold a grudge when offended. However, most Filipinos also value relationships and wouldn't think twice about burying the hatchet if the other party made an effort to resolve the conflict. Here's how you make apologies in a workplace setting.
Humihingi ako ng paumanhin. ("I'm sorry.")
Pasensya ka na at hindi kita natulungan kanina. ("I'm sorry if I wasn't able to assist you earlier.")
Pasensya po, sir. Makakaasa kayong hindi na mauulit. ("My apologies, sir. You can rest assured it won't happen again.")
After-Work Socialization
Filipinos are among the most hardworking people in the world. They wouldn't mind putting in extra hours just to make sure they meet a deadline. But that doesn't mean they don't know how to have a good time. If you're working with Filipinos, expect to be invited for some after-work socialization, especially if it's a Friday.
Tara, mag-break muna tayo. ("C'mon. Let's take a break for a while.")
Gala tayo, guys! ("Hey guys, let's go someplace!")
Kumusta na pala yung bagong project niyo? ("So, how's that new project you're working on?")
Congrats pala sa promotion mo! ("Congratulations on your promotion!")
Magpahinga ka naman paminsan-minsan. ("Don't forget to relax from time to time.")
3. Sounding Smart in a Meeting
While Filipinos are emotionally expressive, most of them avoid verbal confrontation—even to the point that they would hesitate to call out a wrongdoing. It's a good thing that times are changing. Perhaps as a result of Western influence, more and more Filipinos nowadays are getting rid of this culture (called hiya, which could mean "shame" or "embarrassment").
Most Filipino companies are actually already practicing healthy communication within the workplace, particularly during meetings. Employees are encouraged to speak their minds. They are also encouraged not to gossip and talk behind people's backs, but rather to learn how to confront in a healthy manner. 
In this section, we'll provide you with some useful business Filipino for meetings and presentations.
Making Suggestions
Pwede bang mag-suggest? ("May I offer a suggestion?")
Suggestion lang, pero pwede nating gamitin ang social media para sa campaign na ito. ("It's just a suggestion, but we could definitely use social media for this campaign.")
Baka pwede nating subukan ito? ("Perhaps we could try this?")
Agreeing or Disagreeing with Someone and Making Negotiations
Sang-ayon ako sa sinabi ni Dave. ("I agree with what Dave just said.")
Gusto ko iyang ideya mo, Brenda. ("I like your idea, Brenda.")
Maganda yang idea mo, pero… ("That's a good idea, but..")
O baka naman pwedeng ito na lang ang gawin natin? ("Or perhaps we should try this one instead?")
Giving Presentations
Salamat sa pagdalo ninyo sa aking presentasyon. ("Thank you for coming to my presentation.")
Sabik na sabik na akong ibahagi sa inyo ang mga bago kong natuklasan. ("I'm excited to share with you guys the new insights I have acquired.")
May mga katanungan ba? ("Any questions?")
Reporting to Supervisors
Ipinatatawag niyo daw po ako, ma'am? ("You were calling for me, ma'am?")
May kailangan po ba kayong ipagawa, sir? ("Is there anything you'd like me to do for you, sir?")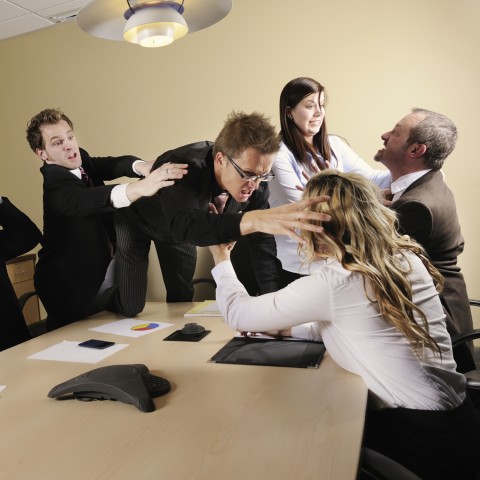 Mukhang maganda iyang ideya mo, Brenda!
("That seems to be a good idea, Brenda!")
4. Handling Business Phone Calls and Emails
For most companies in the Philippines, it's common practice for frontdesk personnel to answer phone calls and emails in English. But let's just say there are still those who use Tagalog when doing so. 
Answering a Call at Work
Magandang araw. Paano ko po kayo matutulungan? ("Good day. How may I help you?")
Sandali lang po, sir. Ipapatawag ko po siya. ("Please wait a moment, sir. I'll have him paged.")
Ipapaabot ko po ang mensahe niyo sa kaniya. ("I will convey your message to her.")
Taking Messages
Wala po si Sir Adrian ngayon. Pero pwede po kayong mag-iwan ng mensahe at ipapaalam ko kaagad sa kaniya kapag nakabalik na siya. ("Mr. Adrian is not here today. But you can leave a message for him and I'll let him know once he gets back.")
Wala po si Sir Adrian ngayon, pero pwede niyo pong iwan ang numero niyo para matawagan niya kayo pag nakabalik na siya. ("Mr. Adrian is not around at the moment, but you can leave your number so he can call you back when he returns.")
Paumanhin po. Pwede niyo po bang ulitin? ("I'm sorry, but could you say that again?")
Ending a Phone Conversation
Makakaasa po kayong makakarating sa kaniya ang mensahe niyo. ("You can rest assured that your message will reach her.")
Salamat sa pagtawag. Paalam. ("Thank you for calling. Bye.")
Greeting Someone in an Email
Magandang araw, Mrs. Smith. ("Good day, Mrs. Smith.")
Sana ay nasa mabuti kayong kalagayan. ("Hoping that all is well with you.")
Wrapping Up an Email
Mangyaring ipaalam niyo lamang kaagad sa amin kung mayroon kayong mga katanungan. Maraming salamat. ("Please let us know if you have further questions. Thank you.")
Mangyaring ipaalam niyo lamang kaagad sa amin kung interesado kayo sa proyektong ito at ng sa ganoon ay mapag-usapan pa natin nang husto ang mga detalye. Salamat. (Please let us know if you are interested in the said project and we can set an appointment to discuss the details further. Thank you.")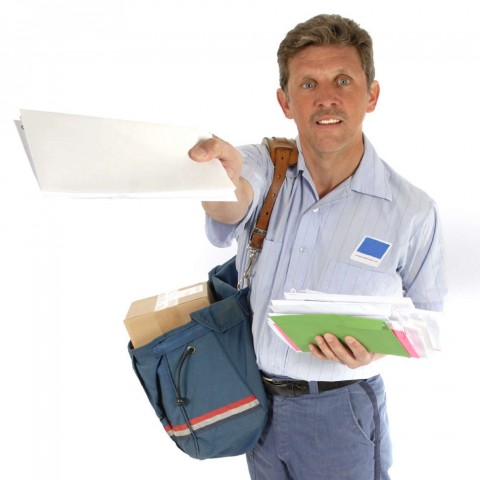 Baka sakaling hindi niyo natanggap ang e-mail namin.
("In case you weren't able to receive our email.")
5. Going on a Business Trip
And finally, here are common Tagalog phrases to use when going on an individual or company business trip.
Booking a Hotel and Tickets
Nais kong bumili ng ticket para sa dalawang tao. ("I'm booking a flight for two people.")
Ang petsa ng alis ay ika-sampu ng Mayo. ("The departure date is the tenth of May.")
Magkano ang halaga ng business suite? ("What's the rate for the business suite?")
Maaari ko bang makita ang pinakamalaking kwarto? ("May I see the largest room available?")
Meeting Partners or Clients at the Airport
Magandang araw, Mr. Lee. Ako po si Ryan Gomez ng ABC Company. Ako po ang susundo sa inyo. ("Good day, Mr. Lee. I'm Ryan Gomez of ABC Company. I'm here to pick you up.")
Magandang araw. Ako po si Ryan Gomez, ang ahente na ipinadala ni Mr. Alex para dumalo sa pagpupulong. ("Good day. I'm Ryan Gomez, and I'm the agent that Mr. Alex sent for the conference.")
Checking In or Out of a Hotel
May reservation ako na nakapangalan kay Dr. Danny Austria. ("I have a reservation under the name of Dr. Danny Austria.")
Maaari bang mag early check-in? ("Is an early check-in possible?")
Paki-proseso ang aming pag check-out. Salamat. ("Please process our check-out now. Thank you.")
Thanking Partners or Clients for Their Hospitality
Maraming salamat sa pag-aalaga sa amin. ("Thank you for taking care of us.")
6. Enter the Filipino Corporate World More Confidently with FilipinoPod101
Being a part of the Filipino corporate world, whether as an employee or a proprietor, can be intimidating if Tagalog is not your first language. Of course, you can always speak in English since it's the second language in the Philippines, but still, it would be an advantage for you to be able to understand and speak basic Tagalog.
What we've done so far is introduce you to some basic and advanced Tagalog business phrases, but that's just the tip of the iceberg. If you want to deepen your knowledge and comprehension—not only of Tagalog business phrases, but of the Filipino language in general—the best step for you to take is to sign up on FilipinoPod101.com.
FilipinoPod101 is a leading online resource when it comes to learning Tagalog, providing an integrative learning experience that's not offered in traditional classrooms. Here, you'll find lessons designed to improve your vocabulary, comprehension, pronunciation, and overall fluency. And if you want to go even deeper, you can always subscribe to a Premium PLUS account to use our MyTeacher feature and gain exclusive access to every audio and video lesson, as well as printable PDF lesson notes, your own lesson checklist, and a personal assessment from highly experienced Filipino specialists.

So, what are your thoughts about our guide on Filipino business phrases? Did we leave out any important phrases you would like to know? Let us know in the comments section!