Despite the complexity of the Tagalog language, learning it won't be as difficult if you're familiar with the most basic Filipino sentence patterns. The best thing about learning Tagalog is that it's not that different from the English language when it comes to sentence patterns. Tagalog is quite flexible, too, so it's not that hard to read and understand a simple sentence, as long as you're keeping brushed up on your Filipino vocabulary.
But why study Tagalog sentence patterns in the first place? Simple: Having this knowledge lets you craft a variety of sentences so that you're not limited to one or two patterns every time you're speaking or writing. More importantly, knowing simple patterns helps you have an easier time whenever you come across long sentences when you're reading or having a conversation with a Tagalog-speaking friend.
Because we want to help you improve your communication skills in Tagalog, we've decided to create a guide on basic Filipino sentence patterns. From making requests to asking directions, here are the ten most basic and practical sentence patterns in Tagalog.
Table of Contents
1. Linking Two Nouns: A is B.
Simple Filipino sentences are formed in the same manner as English sentences are—with a subject and a predicate. In this section, you'll learn how to connect two nouns in order to form a sentence that expresses a complete thought. 
When it comes to linking two nouns in Tagalog, there's only one word you need to remember, and that is the word ay.
As mentioned in our entry on Tagalog Word Order, ay is an inversion marker, and is used when switching from the V-S-O or V-O-S to the S-V-O sentence structure.
Here are several Filipino sentence examples showing how to link two nouns:
Si Moon ay ang alaga kong aso. ("Moon is my pet dog.")
Ang asawa ko ay isang flight stewardess. ("My wife is a flight stewardess.")
Si Julienne ay kapatid na babae ni Jay. ("Julienne is Jay's sister.")
Ang teleponong ito ay Samsung. ("This phone is a Samsung.")
Si Kobe ay kalaro ko dati. ("Kobe was a playmate of mine back in the day.")
2. Using Adjectives to Describe: A is [Adjective].
When using adjectives to describe nouns, the marker ay is still very much present. Check out the following examples of this Filipino sentence construction:
Ang tuta ay makulit. ("The puppy is annoying.")
Si Maria ay matapang. ("Maria is courageous.")
Ang nobyo niya ay tapat. ("Her lover is faithful.")
Si Shirley ay maingay. ("Shirley is loud.")
Si Ted ay tahimik. ("Ted is quiet.")
3. Expressing Want (I Want… / I Want to…)
The Tagalog word used to express desire is gusto. It can be used to express the English words "want," "like," and "wish." The word nais can also be used for stronger emotions, such as "longing" and "desire," although it's almost exclusively used in formal writing.
1- I want…
Gusto ko ng baboy. ("I want some pork.")
Gusto ko ng tubig! ("I want water!")
2- I want to…
Gusto kong kumain ng puto. ("I want to eat some rice cake.")
Gusto kong pumasa sa pagsusulit. ("I want to pass the test.")
Gusto kitang bigyan ng pabuya. ("I want to give you a reward.")
Nais kong makarating sa London balang araw. ("I long to visit London someday.")
Nais kong malaman mong ikaw ang aking iniibig. ("I long for you to know that it's you I desire.")
If you wish to convey your hope of doing something, use the word sana, a word that expresses hope.
Gusto ko sanang dumalaw sa kanya. ("I was hoping I could visit her.")
Gusto sana kitang makita noong panahong iyon. ("I was hoping I could see you that time.")
And if you want to convey the opposite message, you simply replace the word gusto with ayaw, which expresses unwillingness.
Ayaw ko ng baboy. ("I don't want pork.")
Ayaw kong dumalaw sa kanila. ("I don't want to go to their place.")
Ayaw kitang kausap. ("I don't want to speak with you.")
4. Expressing Need (I Need… / I Need to…)
The word "need" or "have" can be translated to the Tagalog word kailangan.
1- I need…
Kailangan ko ng pagkain. ("I need some food.")
Kailangan ko ng kasama. ("I need a companion.")
Kailangan ko ng payo mo. ("I need your advice.")
2- I need/have to…
Kailangan kong ibigay ito kay Elsa. ("I need to give this to Elsa.")
Kailangan kong makarating doon kaagad. ("I have to reach that place fast.")
Kailangan kong makabili ng bigas. ("I need to buy some rice.")
Kailangan kong gawin ito. ("I need to do this.")
Kailangan kong sundin ang payo niya. ("I have to follow his advice.")
If you want to say that you don't need or don't have to do something, you simply use the word hindi. 
Hindi ko kailangan ng pagkain. ("I don't need food.")
Hindi ko kailangan ang payo mo. ("I don't need your advice.")
Hindi kita kailangan. ("I don't need you.")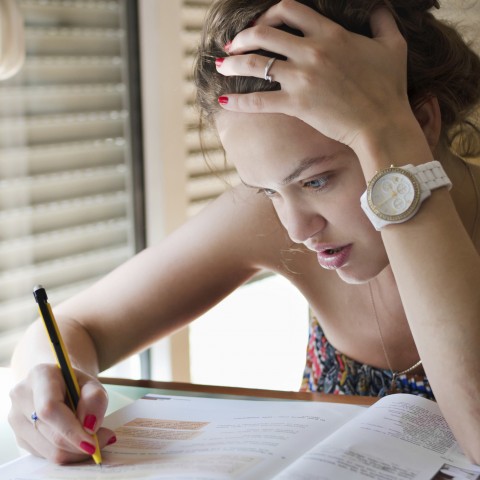 Kailangan kong makapasa sa exams. ("I need to pass the exams.")
5. Expressing Like (I Like… / I Like to…)
"Like" is gusto in Tagalog. The word "love" (not in a romantic sense) can also be translated to gusto. The word hilig can be used to express love, too, especially when referring to something one is inclined to doing. Take a look at the following examples of this Filipino sentence structure in action:
1- I like…
Gusto kita. ("I like you.")
Mahilig ako sa mga aso. ("I love dogs.")
Hilig ko ang larong basketball. ("I love the game of basketball.")
Pinoys also like using "slang" words when showing appreciation.
Type ko ang bago mong sapatos! ("I like your new shoes!") 

This is just another way of saying: "Those are my type of shoes!"

Bet ko siya para sa'yo! ("I really like him for you!") 

This is just another way of saying: "I'm betting on him for you!"
2- I like/love to…
Gusto kitang bisitahin. ("I would like to visit you.")
Gusto kong makita ang ginawa mo. ("I would love to see your work.")
Mahilig akong gumala. ("I love to travel.")
Mahilig talaga akong sumayaw. ("I really love to dance.")
Mahilig akong kumanta habang naliligo. ("I love to sing while taking a bath.")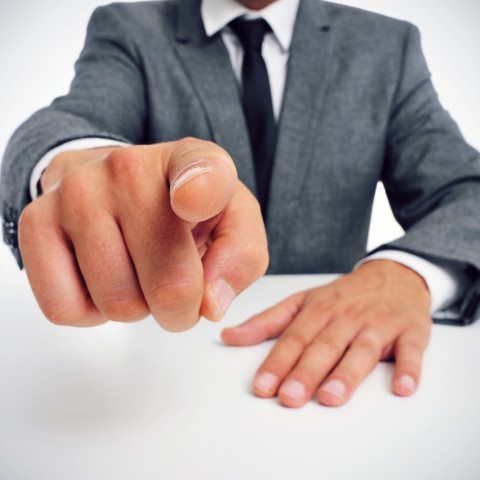 Gusto kita. Tanggap ka na. ("I like you. You're hired.")
6. Politely Asking Someone to Do Something
There's no direct translation for the word "please" in Tagalog. If you want to make a request, you simply add paki- before the verb you're using. Paki- is a verbal prefix derived from the word pakiusap, which is Filipino for "request." 
In the English language, the word "please" can be placed either at the beginning or the end of the sentence. In Tagalog, however, the verb used for making a request (paki + verb) is always placed at the beginning of the sentence. There's no strict rule as to how to attach the affix paki to a verb. In most cases, you simply attach paki to the verb without separating the two with a dash.
Pakibigay ng pera kay Daryl. ("Please give the money to Daryl.")
Pakiiwan ng mga gamit ko sa loob ng kwarto. ("Please leave my stuff inside the room.")
Pakibukas ng pinto. ("Open the door, please.")
Pakisabi sa nanay mo na dumaan ako. ("Please tell your mom that I dropped by.")
Pakiabot ng ketchup, Louise. ("Ketchup, please, Louise.")
It's also not unusual for Filipinos to attach paki- to English verbs:
Paki-delete na lang ng files ko. ("Please delete my files as well.")
Paki-send na lang mga pictures sa e-mail. ("Just send the pictures through email, please.")
Paki-off ng washing machine. ("Turn off the washing machine, please.")
In other cases, the word maaari ("can" or "may") is enough to express a polite request.
Maaari bang magtanong? ("Can I ask a question, please?")
Maaari ko bang makuha ang susi? ("May I have the keys, please?")
One more thing. Don't forget to say salamat ("thank you") after making a request.
Paki-serve na lang ng dessert pagkatapos naming kumain. Salamat! ("Just serve the dessert right after we eat, please. Thanks!")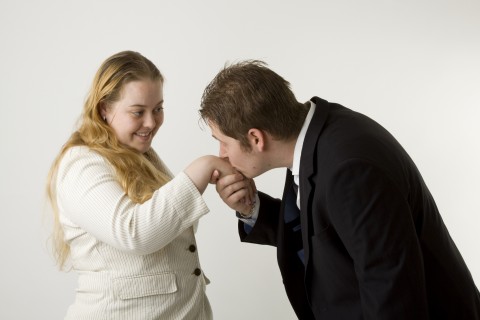 I said "keys," not "kiss."
7. Asking for Permission (May I…? / Can I…?)
Filipinos are known for being courteous. Despite what some people say about how there's something questionable with the way respect has evolved in the Philippines and the world in general, most Filipinos remain very polite and respectful. 
One way Pinoys show respect is in how they ask for permission through the expressions "may I" and "can I." Both are expressed in Tagalog using the words pwede or maaari. Keep in mind, though, that maaari has a more formal tone to it.
In Filipino culture, asking permission is very important. Below are some instances that would call for asking permission in the Philippines.
Asking a friend's mom or dad for permission to invite them someplace:
Pwede ko po bang yayain si Lydia na mamasyal? ("May I invite Lydia to go for a stroll?")
Maaari po ba naming isama si Aya sa birthday party ni John mamayang gabi? ("May we take Aya with us to John's birthday party tonight?")
Asking for permission to leave:
Pwede na ba akong umalis? ("Can I leave now?")
Mauna na po kami. ("We should be running along.")
*Note: There are some instances where the words pwede and maaari are not used when asking permission, although you'd be better off using them if you want to maintain that polite vibe.
Asking permission to borrow something:
Pwede ko bang hiramin ang lapis mo? ("Can I borrow your pencil?")
Maaari bang manghiram ng kaunting barya? ("May I borrow some spare change, please?")
Here are more examples:
Pwede ko bang makita ang loob ng kahon? ("Can I see what's inside the box?")
Pwede ba akong tumabi sa'yo? ("May I sit with you?")
Pwede na ba kaming pumasok? ("May we come in now?")
Maaari ko bang hingin ang iyong numero? ("Can I have your number?")
Maaari ba kitang dalawin bukas ng gabi? ("May I visit you tomorrow evening?")
And finally, let's not forget how a Filipino gentleman asks for the hand of the lady he loves from the lady's parents:
Pwede ko po bang hingin ang kamay ng inyong anak? ("May I ask for your daughter's hand in marriage?")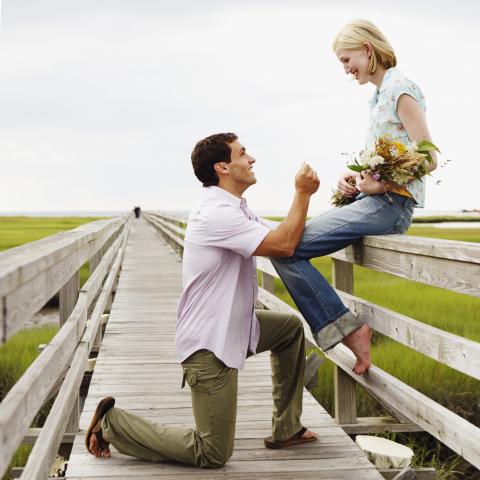 Pwede ba kitang maging asawa? ("Will you be my wife?")
8. Asking for Information About Something (What is…?)
When asking for information in Tagalog, we use the word ano, which is Filipino for "what." 
Let's start with the most common "what" questions:
Ano ang pangalan mo? ("What is your name?")
Anong cellphone number mo? ("What is your phone number?")
Anong problema mo? ("What's your problem?")
What if you're asking about the date?
Anong petsa na ngayon? ("What is the date today?")
Anong araw ngayon? ("What day is today?")
And if you forgot a person's name?
Ano nga ba ulit ang pangalan mo? ("What was your name again?")
Let's say you found a bug you've never seen before…
Anong tawag sa insekto na ito? ("What is this insect called?")
Want an update on your friend's love life? 
Ano na ang nangyari sa boyfriend ni Jessica? ("Whatever happened to Jessica's boyfriend?")
And if you want to clarify things…
Anong ibig mong sabihin nung sinabi mong ayaw mo na? ("What did you mean when you said you're quitting?")
Ano yung sinabi mo tungkol sa akin? ("What was that you said about me?")
9. Asking About Time (When is…?)
The Tagalog word for "when" is kailan, so when asking for information about when something is going to happen, we start the sentence with kailan. Here are examples of the basic Filipino sentence structure for this kind of question:
Kailan ang kaarawan mo? ("When is your birthday?")
Kailan nga yung meeting natin kay Bernadette? ("When is our meeting with Bernadette, again?")
Kailan ang uwi ng papa mo galing sa London? ("When is your father arriving from London?")
Kailan ka huling pumunta doon? ("When did you last go there?")
Kailan ang punta mo ng Maynila? ("When will your trip to Manila be?")
Keep in mind that you can also use the shortened spelling kelan instead of kailan. However, it's not considered standard and is often used in informal settings, such as in text messages or on social media.
Kelan ulit tayo magkakape? ("When are we having coffee again?")
Kelan siya babalik? ("When is she coming back?")
Sabi mo magpapa-party ka. Kelan na mangyayari 'yon? ("You said you're throwing a party. When is it happening?")
10. Asking About Location or Direction (Where is…?)
Location and direction are the two most important things you need to know when traveling or when staying in a different country for the first time. Since Filipinos are naturally accommodating, you won't need to worry about asking for directions in case you get lost; they'll be glad to help. The only thing you need to make sure is that you know the exact words to say when asking about a certain location or when asking for directions.
When asking about location or direction in Filipino, we use the Tagalog word saan, which directly translates to "where." Here are some examples of how to craft a sentence in Filipino to ask for directions with this word:
Saan banda ang pinakamalapit na botika? ("Where is the nearest drugstore?")
Saan po may bangko na malapit dito? ("Where is the nearest bank from here?")
Alam niyo po ba kung saan ang klinika ni Dr. Akhunzada? ("Do you know where Dr. Akhunzada's clinic is located?")
Saan po banda ang National Museum? ("Where can we find the National Museum?")
Saan ka na banda? ("Where are you now?")
Pare, saan ang kotse ko? ("Dude, where's my car?")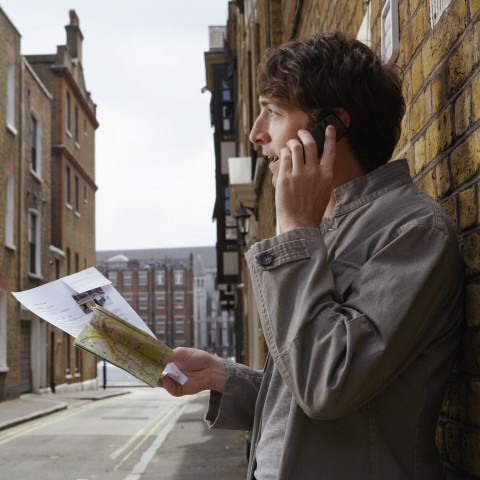 Where na you? Here na me.
11. You Can Learn More Than Just Sentence Patterns with FilipinoPod101
Now that you've learned some basic sentence patterns in Tagalog, there's no question that you'll be more confident with your Tagalog speaking and writing skills. But do you know that you can move beyond the basics to more advanced Filipino grammar proficiency? Yes, you can, with FilipinoPod101.com.
FilipinoPod101 is one of the leading Tagalog language-learning systems today, so if you're looking for resources and tools to help you improve your Tagalog, don't think twice about visiting us today. With FilipinoPod101, you'll learn everything from basic Filipino grammar and the Filipino alphabet, to more  practical language lessons. Whether you're an auditory or visual learner, you can rest assured that there are tools here designed just for you.
Want to know Tagalog inside and out within a shorter time frame? Our MyTeacher feature is exactly what you need. This is a Premium PLUS feature that lets you learn Tagalog with your own teacher, so that you'll have someone to give you real-time feedback, making sure you're always improving.
Did you like this article on Filipino sentence patterns? If you did, don't hesitate to let us know in the comments section!