Telling oneself to never use adverbs in speech or writing is like advising a bird to cut off one of its wings—it's simply preposterous. That's how important adverbs are. 
Most people think of an adverb as any word that ends with "-ly" (at least in the English language), but in reality, there's more to adverbs. They're not always just a single word used to modify verbs, adjectives, or other adverbs. It's one of the four core parts of speech, without which one can't construct a logical sentence. That's the exact reason we're studying the adverb in Filipino today.
To begin, what is "adverb" in Tagalog? (Ano ang adverb sa Tagalog?) 
In Tagalog, an adverb is referred to as pang-abay. And as mentioned, they're words or phrases that modify a verb, an adjective, or another adverb in a sentence. Unlike the commonly used adverbs in English that usually end in "-ly," however, Filipino adverbs do not have a specific format in terms of spelling or word endings.
There are a dozen types of pang-abay, most of which have an equivalent in the English language. Let's take a look at the most common types of Tagalog adverbs, shall we? And afterward, you can study our list of Filipino adverbs with examples!
Table of Contents
1. Kinds of Pang-Abay
1 – Pamanahon ("Time")
A pang-abay na pamanahon or "adverb of time" describes when, for how long (duration), and how often (frequency) an action happened. There are three types of pang-abay na pamanahon.
May pananda ("with a marker"). Examples of this type of pang-abay na pamanahon are: noon ("then"), sa ("on"), kung ("when"), tuwing ("whenever"), hanggang ("until"), kapag ("when"), and nang ("when").
Walang pananda ("without a marker"). Tagalog adverbs under this category include: kanina ("earlier"), kahapon ("yesterday"), ngayon ("now"), mamaya ("later"), and bukas ("tomorrow").
Nagsasaad ng dalas ("states the frequency"). In the English language, these are referred to as adverbs of frequency. Araw-araw ("every day"), tuwing umaga ("every morning"), taon-taon ("every year"), kada minuto ("every minute"), oras-oras ("every hour"), and tuwing pasko ("every Christmas") are some adverbs that belong to this category. 
2 – Panlunan ("Place")
A pang-abay na panlunan or "adverb of place" talks about the place where the action has been, is being, or will be carried out. In Filipino grammar, the most commonly used adverbs of place are: sa, kina, and kay. Sa is usually followed by a common noun or a pronoun. 
Kina and kay, on the other hand, are usually followed by a proper noun, particularly a name of a person. For example:
Kay answers the question, "From whom?" So while it seems to function as a preposition here, it actually serves as an adverb.
3 – Pamaraan ("Manner")
An adverb of manner in Tagalog is pang-abay na pamaraan. These words describe how an action has been, is being, or will be done. These adverbs utilize na, nang, and -ng. Examples of pang-abay na pamaraan are: mabilis ("fast"), malakas ("loudly"), dahan-dahan ("slowly"), mahigpit ("tightly"), and mabuti ("carefully").
4 – Pang-Agam ("Doubt")
The word agam is Tagalog for "doubt," which means pang-abay na pang-agam are adverbs that express a lack of certainty about how an action is done. Examples include marahil ("perhaps"), siguro ("maybe"), tila ("apparently"), and parang ("it seems").
5 – Pananggi ("Disagreement")
A pang-abay na pananggi or "adverb of disagreement" expresses negation or disagreement. Words under this category include hindi ("no," "not," "never"), ayaw ("not," "never"), huwag ("don't"), and wala ("nothing").
6 – Pang-abay na Panang-ayon ("Affirmation")
Pang-abay na panang-ayon is the opposite of pang-abay na pananggi. These adverbs in Filipino include words such as tunay ("really," "truly"), sadya ("assuredly," "definitely"), talaga ("really," "surely," "certainly"), syempre ("of course," "naturally"), and sigurado ("undoubtedly," "surely").
7 – Pang-abay na Panggaano o Panukat ("Number or Measure")
A pang-abay na panggaano o panukat answers questions like "How much?", "How far?", "How heavy?", and "How long?" Examples are tatlong litro ("three liters"), limang kilometro ("five kilometers"), marami ("a lot"), and kaunti ("a little").
8 – Pang-abay na Panulad ("Adverbs of Comparison")
Pang-abay na panulad or "adverbs of comparison" are used to compare two or more objects in a sentence. It usually involves the adverbs mas ("more") and kaysa ("than").
9 – Pang-abay na Ingklitik ("Enclitic")
These adverbs are words that normally come right after the first word in a Tagalog sentence. They don't necessarily have direct English equivalents, but are very crucial Filipino adverbs. Some of these words are na, naman, nang, yata, kaya, muna, pala, sana, ba, pa, din/rin, and daw/raw.
10 – Pang-abay na Benepaktibo
These adverbs talk about the benefits of an action done in a sentence. They're normally formed with the help of the phrase para sa or "for the."
11 – Pang-abay na Kawsatibo
These adverbs state the reason an action has been done in a sentence. They're normally formed with the help of the phrase dahil sa or "because of."
12 – Pang-abay na Kondisyonal
These adverbs state the condition or reason an action was done in a sentence. They're normally formed with the help of kung ("if"), kapag/pag ("when"), and pagka ("when").
Now that you know the types of adverbs in Tagalog, let's check out 100 Tagalog adverb examples in sentences.
2. The 100 Most Practical Tagalog Adverbs
1 – Pamanahon ("Time")
1
sa 
"on"
Pupunta kami kina Ligaya sa Sabado.
"We will go to Ligaya's on Saturday."
2
tuwing
"whenever," "every time"
Nagluluto si lola ng tinola tuwing bumibisita kami.
"Grandma cooks chicken soup every time we visit."
3
buhat
"since"
Nag-iba ang ugali ni Ron buhat ng maaksidente siya.
"Ron's personality changed since he had the accident."
4
noon
"before"
May ganyang damit din ako noon.
"I also had a shirt like that before."
5
kapag
"when"
Magsampay ka kapag nakita mong lumabas ang araw.
"Hang the clothes when you see the sun coming out."
6
kinabukasan
"the following day"
Umuwi na rin si Tiyo Willie kinabukasan.
"Uncle Willie left the following day."
7
hanggang
"until"
Nanatili sila sa bahay ni Rey hanggang umaga.
"They stayed at Rey's place until morning."
8
kanina
"earlier"
Umulan nang malakas kanina.
"It rained hard earlier."
9
kahapon
"yesterday"
Kahapon sila dumating.
"They arrived yesterday."
10
bukas
"tomorrow"
Bukas na lang ako papasok sa trabaho.
"I'll go to work tomorrow instead."
11
ngayon
"now"
Bakit di ka nalang pumunta doon ngayon?
"Why don't you just go there now?"
12
mamaya
"later"
Susunduin kita mamaya, ha?
"I'll fetch you later, okay?"
13
araw-araw
"every day"
Araw-araw mo dapat iniinom ang gamot mo.
"You're supposed to take your medicine every day."
14
taon-taon
"yearly," "every year"
May family reunion kami taon-taon.
"We have a family reunion every year."
15
kada minuto
"every minute"
Sinisilip niya ang sanggol sa kwarto kada minuto.
"He checks on the baby in the room every minute."
16
bawat oras
"every hour"
Nagpapalit sila ng guwardiya bawat oras.
"They change guards every hour."
17
linggo-linggo
"every week"
Nagsisimba si Carmen linggo-linggo.
"Carmen goes to church every week."
18
tuwing umaga
"every morning"
Tumatakbo si JR tuwing umaga.
"JR runs every morning."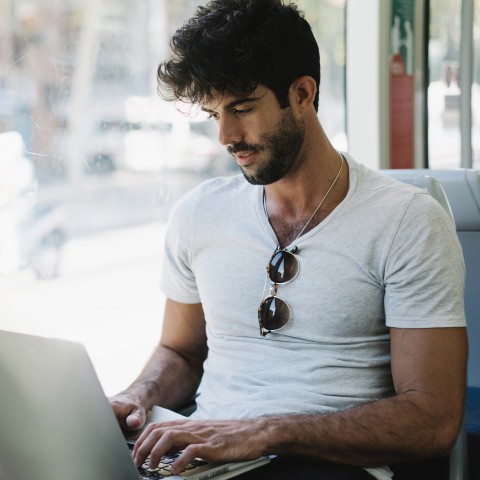 2 – Panlunan ("Place")
Notice how sa, kina, and kay take on different meanings depending on their use. Also, while some of their equivalents may appear to function as prepositions when translated in English, they actually function as adverbs, or pang-abay, in Filipino. That's one way in which Filipino grammar is unique!
19
sa
"in"
Buksan mo ang bintana sa kusina.
"Open the window in the kitchen."
20
sa
"at"
Nanonood sila ng laro ngayon sa plaza.
"They're currently watching the game at the plaza."
21
sa
"for"
Ibigay mo ang bayad para sa karne.
"Give the payment for the meat."
22
kay
"from"
Bumili ako ng bag kay Leni.
"I bought a bag from Leni."

23
kina
"at"
Doon ako kumain kina Henry.
"I ate there at Henry's."
24
kay
"to"
Paki-abot nito kay Karla.
"Please pass this over to Karla."
25
kina
"at"
Hanapin mo ang nawawalang pusa kina Shirley.
"Look for the missing cat at Shirley's place."
3 – Pamaraan ("Manner")
26
mahigpit
"tightly"
Hinawakan niya ako nang mahigpit.
"She held me tightly."
27
malakas
"loudly"
Sinigawan niya nang malakas ang kawatan.
"He shouted loudly at the thief."
28
madali
"easily"
Madaling nahuli ni MJ si Charles.
"MJ caught Charles easily."
29
mabilis
"quickly"
Kumain siya nang mabilis upang hindi mahuli.
"He ate quickly so as not to be late."
30
marahan
"softly"
Marahan niyang ibinulong ang mensahe.
"He softly whispered the message."
31
tahimik
"silently"
Tahimik siyang pumasok sa silid.
"She entered the room silently."
32
dahan-dahan
"slowly"
Tumayo siya nang dahan-dahan.
"She got up slowly."
33
mabuti
"carefully," "intently"
Tinitigan niya nang mabuti ang papeles.
"She stared intently at the documents."
34
papilit
"forcefully"
Papilit na hinila ni Diana ang kapatid na babae.
"Diana forcefully pulled her sister away."
35
pahapyaw
"passingly"
Nag-aral nang pahapyaw si Lorie.
"Lorie only studied passingly."
36
pabalang
"disrespectfully"
Pabalang niyang sinagot ang ama.
"He answered his father disrespectfully."
37
padabog
"angrily"
Padabog siyang lumabas sa kwarto.
"He angrily (stomping his feet and slamming the door behind) left the room."
The verb dabog is an action of anger that involves stomping of the feet or slamming of the door, and is often associated with tampo. Adding the affix pa- transforms it into an adverb of manner, since one of the uses of the affix pa- is to denote how an action is done, as in pabulong ("softly" as in a whisper), pabaliktad ("inversely"), and paatras ("backward").
4 – Pang-agam ("Doubt")
38
baka
"perhaps"
Baka hindi tayo umabot.
"We might not reach on time."
39
siguro
"maybe"
Nakaalis na siguro si papa.
"Maybe dad left already."
40
tila
"seemingly"
Tila lalakas pa ang bagyo.
"The storm is seemingly getting stronger."
41
parang
"it seems"
Parang ayaw sumama ni John sa atin.
"It seems John doesn't want to come with us."
42
marahil
"probably"
Marahil ay na-traffic sila.
"They probably got caught in traffic."
43
wari
"estimate," "reckon"
Wari ko ay matagal tayong hindi magkikita.
"I reckon we won't be seeing each other anytime soon."
44
malamang
"most likely"
Malamang hindi na matutuloy ang programa.
"The show would most likely not push through."
45
yata
"it seems," "I think"
Dumating na yata ang mga bisita.
"It seems that the guests have arrived."
46
mukha
"it looks like," "it seems"
Mukha yatang wala na tayong pag-asang manalo.
"It looks like we no longer have any chances of winning."
47
para
"it looks like," "it seems"
Para ngang uulan, ano?
"Indeed, it seems like it's going to rain, doesn't it?"
5 – Pananggi ("Disagreement")
48
ayaw
"do not," "would not"
Ayaw niyang sagutin ang tawag ko.
"She doesn't want to answer my call."
49
hindi kailanman
"never"
Hindi kailanman nagyabang si Michael.
"Never did Michael boast."
50
hindi
"not"
Hindi magandang sabihin sa iba na mataba sila.
"It's not good to tell someone they are fat."
51
hinding-hindi
"never ever"
Hinding-hindi kita iiwan.
"I will never ever leave you."
52
huwag
"do not," "never"
Huwag kang makialam sa kanya.
"Don't interfere in his business."
53
huwag na huwag
"do not ever"
Huwag na huwag ka nang magpapakita.
"Don't you ever show your face again."
54
wala
"nothing"
Walang kwenta ang buhay kung malayo ka sa akin.
"Life has no purpose if you are far away from me."
6 – Panang-ayon ("Affirmation")
55
sadya
"just," "simply"
Sadyang mabilis magsalita si Aristotle.
"Aristotle just/simply talks fast."
56
tunay
"really"
Tunay na mabait ang Diyos.
"God is really good."
57
talaga
"surely"
Talagang masungit si Miss Minchin.
"Miss Minchin is surely ill-tempered."
58
syempre
"of course"
Syempre, mamamasko kami kina mama.
"Of course, we'll spend Christmas at Mama's."
59
sigurado
"undoubtedly," "definitely"
Siguradong matatalo tayo sa kanila.
"We will undoubtedly lose to them."
60
walang duda
"no doubt"
Walang duda na siya yung tumawag sayo.
"No doubt, it was he who called you."
61
siyanga
"indeed"
In response to a statement:

Siyanga!
"Indeed!"
62
totoo
"truly"
Totoong nagbago na ako.
"I have truly changed."
63
oo
"yes"
Oo, galit ako!
"Yes, I am mad!"
64
opo
"yes"
Opo, lolo, ako po ito.
"Yes, Grandpa, it's me."
7 – Pang-abay na Panggaano o Panukat ("Number or Measure")
Unlike most types of Tagalog adverbs, pang-abay na panggaano o panukat does not have specific words that belong under its category. These adverbs simply state the weight, distance, length, or price of an object in a sentence.
65
anim na talampakan
"six feet"
Anim na talampakan ang lalim ng hukay.
"The ditch is six feet deep."
66
tatlong kilo
"three kilos"
Bumili ako ng tatlong kilong bigas.
"I bought three kilos of rice."
67
tatlong litro
"three liters"
Kaya kong ubusin iyang tatlong litrong tubig.
"I can finish off that three liters of water on my own."
68
dalawang piso
"two pesos"
Tumaas nang dalawang piso ang presyo ng asukal.
"The price of sugar went up two pesos."
69
dipa
"an arm's length"
Isang dipa lamang ang layo ng leon kay Sheila.
"The lion was only an arm's length away from Sheila."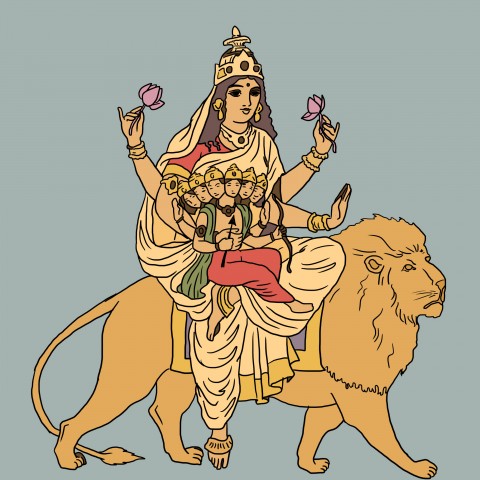 70
limang kilometro
"five kilometers"
Nagbisikleta si JD nang limang kilometro.
"JD rode his bike for five kilometers."
71
apatnapung yarda
"forty yards"
Apatnapung yarda ang tinakbo ni Eddie.
"Eddie ran forty yards."
8 – Pang-abay na Panulad ("Adverbs of Comparison")
72
mas marami
"a lot more"
Mas marami siyang alam kaysa kay Ben.
"He knows a lot more than Ben."
73
higit na magaling
"way better"
Higit na magaling umawit si April kaysa kay Ann.
"April sings way better than Ann."
74
mas maingay
"noisier"
Mas maingay doon kaysa dito.
"It's more noisy (noisier) there than here."
Keep in mind that unlike in the English language, we don't add -er to comparative and -est to superlative forms of adverbs. Instead, we simply place mas ("more") before the adverb. If translated literally, "noisier" would be mas maingay. In the same manner, mas maingay in English is not "more noisy," but "noisier."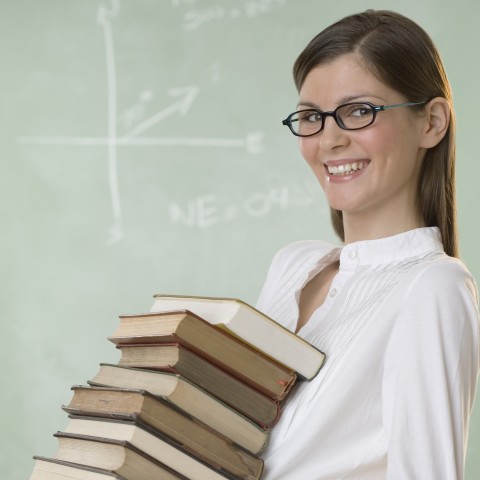 75
mas mabilis
"faster"
Mas mabilis ang kotse niya kaysa sa kotse ko.
"His car is faster than my car."
76
mas malayo
"farther"
Ang bahay nila ay mas malayo sa paaralan kaysa sa bahay namin.
"His house is farther from the school than our house."
77
mas malaki
"greater"
Ang talo niya ngayong taon ay mas malaki kaysa noong nakaraan.
"His loss this year is greater than his loss last year."
78
mas malakas
"stronger"
Alam kong mas malakas ka kaysa sa kanya.
"I know you are stronger than her."
9 – Pang-abay na Ingklitik ("Enclictic")
79
kaya
"that is why, therefore"
Na-traffic ako kaya nahuli ako sa klase.
"I got caught in traffic that's why I was late in class.
80
yata
"it seems"
Masaya yata si Andrew ngayon ah.
"It seems that Andrew is cheerful today."
81
muna
"first"
Magmerienda muna kayo bago umalis.
"Have some snacks first before leaving."
82
pala
1. Nandito ka pala?
"Oh, so you're here?"

2. Kahapon ka pa pala dumating? Akala ko bukas pa ang flight mo.
"So you arrived yesterday? I thought your flight was supposed to be tomorrow."
Perhaps you're wondering why pala doesn't have an English translation. Well, it's because it's one of the few untranslatable Filipino words. Based on the examples, however, you can assume that it's used to express a sense of being surprised by newly learned information.
83
sana
"I hope," "I wish"
Sana manalo na ako ngayon.
"I hope I win this time."
84
lang
"just"
Sandali lang akong maglalaro.
"I won't take long playing."
85
din
"also"
Marunong din akong tumugtog ng gitara.
"I also know how to play the guitar."
86
na
"already"
Naayos na ang sasakyan.
"The vehicle has already been fixed."
87
naman
"again"
Nakatulog ka na naman.
"You fell asleep again."
88
pa
"yet"
Hindi pa dumadating ang padala ni Ate.
"The parcel from big sister hasn't arrived yet."
89
nga
"in fact," "indeed"
Masipag si Ed. Niligpit nga niya ang mga kalat dito eh.
"Ed is diligent. In fact, he got rid of all the mess here."
90
man
"whether"
Paglilingkuran ko ang lahat, mayaman man o mahirap.
"I will serve anyone, whether rich or poor."
91
ba
1. Nakarating na ba tayo?
"Are we there yet?"

2. Sinagot niya na ba ang email mo?
"Did he respond to your email already?"

3. Kumain ka na ba?
"Have you eaten already?"
Ba is another untranslatable Tagalog word. It's often used with questions.
92
tuloy
Hindi ka nag-aral; hindi ka tuloy pumasa sa exam.
"You didn't study; that's why you didn't pass the exam."

Just like pala and ba, tuloy in this usage has no equivalent English word. In essence, however, it has a similar function as that of the English word "therefore," and implies consequence. Take note that this is different from the two other tuloy words that mean "to come in" and "to continue."
10 – Pang-abay na Benepaktibo
para sa
"for the"
1. Magluto ka ng arroz caldo para sa maysakit.
"Cook some rice broth for the sick patient."

2. Ang kinolektang  pera ay para sa ikabubuti ng paaralan."
"The money collected is for the benefit of the school."

3. Para sa kinabukasan mo ang ginagawa ng tatay mo.
"What your dad is doing is for your future."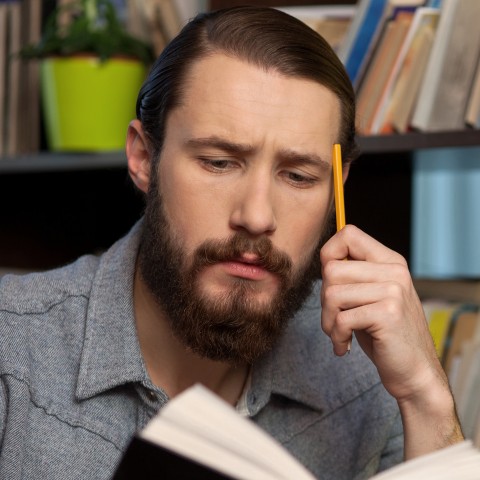 11 – Pang-abay na Kawsatibo
94
dahil sa
"because of"
Naubos ang pera niya dahil sa kawawaldas.
"He lost all his money because of his unnecessary spending."
95
sanhi ng
"cause of"
Sanhi ng kanyang pagkalungkot ang pagkamatay ng alagang aso.
"The cause of his depression was the death of his dog."
96
bunga ng
"a result of"
Bunga ng kakulangan sa "human connection" ang pagiging adik sa computer games.
"Computer game addiction is a result of a lack of human connection."
97
dulot ng
"a result of"
Dulot ng pagkain ng karne ang maraming pinsala sa kalusugan.
"Many human ailments are a result of too much meat consumption."
12 – Pang-abay na Kondisyonal
98
kung
"if"
Sasama lamang ako kung sasama si Ellen.
"I will go only if Ellen does."
99
kapag
"whenever"
Masaya ako kapag nandyan ka.
"I feel happy whenever you're around."
100
pagka
"once"
Pagka nakita kong tumino ka na, saka lamang ako maniniwala.
"I will only believe you once I see that you've changed your ways."
3. Master Your Tagalog Adverb Skills with FilipinoPod101
There's no way you won't master the different kinds of adverbs in Filipino after studying 100 of the most common Filipino adverbs, right? Well, how we wish it were so. But learning a new language takes a lot of time and effort. That's why FilipinoPod101 is here for you.
With FilipinoPod101, you can easily enhance your vocabulary, improve your Tagalog-speaking skills, and speak Tagalog with confidence. And you can do all that simply by starting your free trial today. Doing so will give you access to a number of fun audio and video lessons you can take with you wherever you are. 
You'll also have access to several Filipino language-learning resources, as well as FilipinoPod101's very own mobile app that lets you learn Filipino pronunciation and the Filipino alphabet. It even lets you create your own vocab list to study and master.
That said, learning about adverbs in Filipino is just one of the many things you can do here at FilipinoPod101. If there are more things you wish to know about Tagalog adverbs, or anything about the Filipino language in general, don't hesitate to reach out to us in the comments section. Thanks! 
We hope you enjoyed this lesson!