If you're reading this, chances are you're trying to find a way to give someone your name—in perfect Tagalog. As we all know, first impressions last. And to make a good one, you have to know what you're doing. So, after searching for "My name is," in Tagalog, it's time to take it to the next level.
So, how to introduce yourself in Filipino?
As in many places, in the Philippines, there are different ways of introducing yourself. There are different approaches for when you're around buddies, older people, or in a corporate setting (unless your boss tossed all the rules and specifically requested you to call him by his nickname in a land called The Things that Never Happened). But hey, it can be a wild world sometimes.
By the time you're through with this article, you should have no trouble during your next few Filipino self-introductions!
Table of Contents
1. Politeness Matters
Now, you already know how to say "My name is," in the Filipino language, which means you're ready to learn about another set of keywords: po and opo. These are included in the "Mano" tradition in the Philippines. In some Asian cultures such as Japan and Korea, they have a certain way of speaking to express respect or politeness, sometimes referred to as "honorifics." It's possible that something like this exists in other cultures too, so it'll be interesting to see the similarities and differences.
1- So, how do you use po and opo?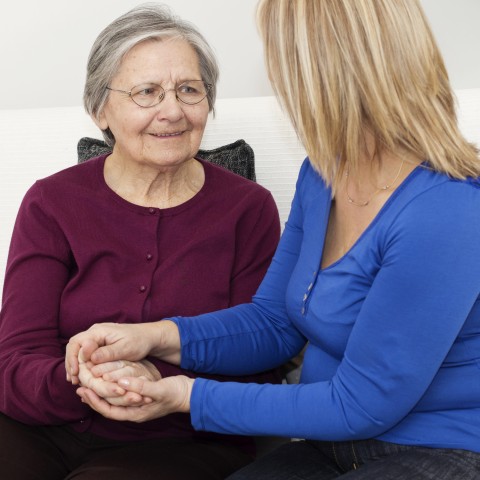 It's not too difficult to use these words when you introduce yourself in Tagalog. If you're speaking to someone older, someone who's possibly five or ten years older than you, you use po and opo when talking to them.
Now, imagine that you're invited to a friend's house. You can expect to meet his/her relatives, and naturally, you'll have to introduce yourself when they ask about you or say the inevitable kumusta? But before that happens, greeting them when you enter the home will get things started on the right foot.
Here's how that might go:
You: Magandang umaga po.
Friend's parent/relative: Magandang umaga din sayo.
You: "Good morning!"
Friend's parent/relative: "Good morning to you, too!"
As you can see, umaga translates to "morning," and if you're eager to be more time-specific, you can use tanghali or hapon which translate to "afternoon." These words aren't very different, but people say tanghali early in the afternoon (like at noon), and hapon late in the afternoon (like around three o'clock). But there's no thought police here, so no one will stop you in your tracks if you said Magandang hapon at one o'clock.
For night time, there's gabi which means "evening." You can also keep things general with araw, which is "day." Now, to see it used, here's a tiny cheat sheet. You can also take a look at the examples here.
2- Greetings in Filipino
Here are some of the most useful Filipino and Tagalog greetings to use throughout the day!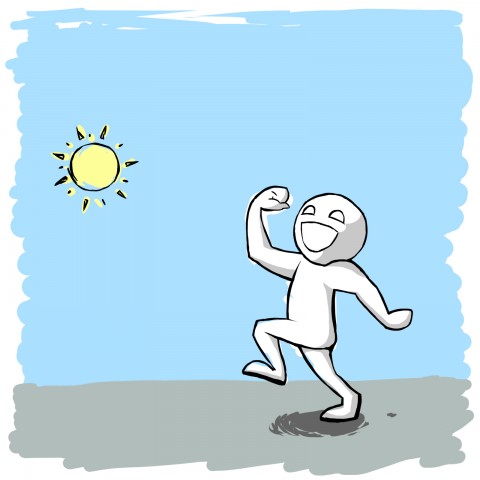 | In Filipino | Polite Version | In English |
| --- | --- | --- |
| Magandang umaga. | Magandang umaga po. | "Good morning." |
| Magandang hapon/tanghali. | Magandang hapon/tanghali po. | "Good afternoon." |
| Magandang gabi. | Magandang gabi po. | "Good evening." |
| Magandang araw. | Magandang araw po. | "Good day." |
Opo is mostly used to answer questions politely, and sentences usually start with it. Sometimes, it's all you have to say for the equivalent of a courteous "yes."
Here's an example:
Friend's parent/relative: Kasamahan ka ba ni Jason?
You: Opo. Magkasama kami sa opisina.
Friend's parent/relative: "Are you and Jason co-workers?"
You: "Yes. We work in the same office."
You can always look at more examples online of how you can speak politely in Filipino, or check out additional content on our site so you can hear them used in the wild. Okay, not too wild. But enough to make anyone smile because of your effort to be polite.
That seems pretty standard, doesn't it? For a quick recap, you know how to say your name in Tagalog and some basic greetings in Filipino. Now, it's time to unravel the mystery that is kumusta. It's not really that much of a mystery because it's probably one of the first things you hear about the Filipino culture.
2. The All-Important Kumusta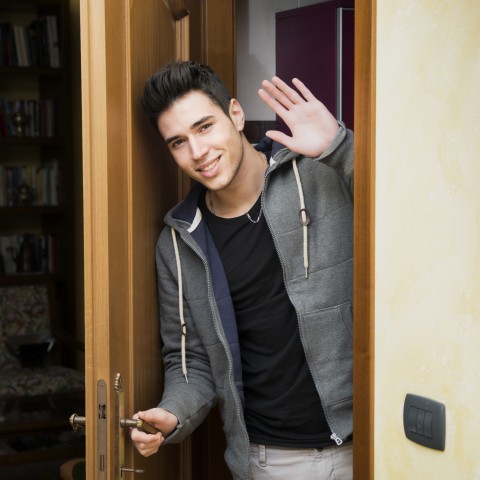 Once you've come across Kumusta ka, you got yourself something good in your Filipino language arsenal. That's because it can be used as "Hi" or "How are you?" and Filipinos are known for being jolly—many are likely to let out a smile once they hear these magic words.
Let's take a closer look at how it's used, shall we?
Imagine you're with a friend who happens to see another friend while you're outside. It's only natural to introduce you to that other person. Now, you don't need to worry about doing something wrong. Chances are, your friend will say "hi" to that other person and introduce you as quickly as possible.
Here's what you can expect:
Friend: Hi Jojo. Kumusta?
Jojo: Oy, pare! Kumusta?
Friend: Ayos naman. Si (your name) pala.
Jojo: Kumusta, (your name).
You: Kumusta. Ako si (your name).
In English:
Friend: "Hi Jojo. How are you?"
Jojo: "Hey, man! How are you?"
Friend: "I'm alright. This is (your name) by the way."
Jojo: "Hi, (your name)?"
You: "Hi. I am (your name)."
It's important to emphasize that this will happen in very informal settings, and you can find more examples on our site, as well as a lesson on how to talk about friends. Remember, though,that things change a bit when you talk to someone older or if you want to be more polite.
So far, the things you've learned can help you breeze through five to ten minutes of conversation. Just kidding! Of course, it's about twenty minutes. Seriously though, it's not so much about the amount of time you spend talking, but the impression you make.
Speaking of talking more, it's time to bring in the goods. That introduction has been preparing you for this part: knowing what questions you may have to answer and things that are perfectly okay to ask in Filipino culture.
3. Say More About Yourself
It's time to actually say details about yourself. But you may be wondering what can be considered "too much information," or what you can casually talk about.
Like in many places, it's wise not to get ahead of yourself and talk about your whole family history. You can easily share details such as where you live, your age, where you studied, your marital status, and whether you have kids or not. But wait a minute, doesn't that sound like a bit too much?
In Filipino culture, you have to remember that mentioning these topics is common. People mean no offense by asking you these things. After you say your name in Filipino, you're either going to face some questions, or you may just decide that you want to include some more details in your introduction.
Take a look at this dialogue between strangers.
1- Talk About Where You Live
Imagine that this is a colleague you met in the office for the first time:
You: Magandang umaga.
Colleague: Magandang umaga din sayo.
You: Ako si (your name.) Anong pangalan mo?
Colleague: Ako si Eric. Taga saan ka?
You: Nakatira ako sa Makati. Ikaw?
Colleague: Sa Antipolo kami pero nagrent ako ng apartment sa Makati para malapit sa office.
In English:
You: "Good morning."
Colleague: "Good morning to you, too."
You: "My name is (name.) What's yours?"
Colleague: "My name is Eric. Where are you from?"
You: "I live in Makati. How about you?"
Colleague: "I am from Antipolo, but I rented an apartment in Makati because it's closer to the office."
After reading this, you may think that something isn't quite right. Why are there English words in a Tagalog conversation? There's a simple answer: English is considered the second language in the Philippines, so it isn't difficult to see people mixing Tagalog and English words in one sentence. This is called Taglish. This is just used in informal communication or when words that are used have no equivalent in Filipino.
Asking about where one lives doesn't seem too private, but notice that in the example, the colleague easily shared details about moving and where they lived previously.
2- Share Your Age, Marital Status, and Talk About Your Children
Things become more exciting (or unexpected) with this next part, but it all depends on how you look at it. Regardless, keep in mind that it's all done in good faith. Talking about family is commonly done in the country, and reading this might give you better insight. Providing details such as your age, marital status, and even about your children, happens so casually, as you can see in this dialogue.
Colleague: Ilang taon ka na?
You: 27 na ako.
Colleague: Single ka?
You: Hindi, may asawa na ako.
Colleague: O talaga? Ako din may asawa na. Kailan kayo kinasal?
You: Two years ago.
Colleague: May anak na kayo?
You: Wala pa kaming anak ngayon. May anak na ba kayo?
Colleague: Oo, dalawa. Yung panganay ko grade one, yung bunso ko two years old palang.
In English: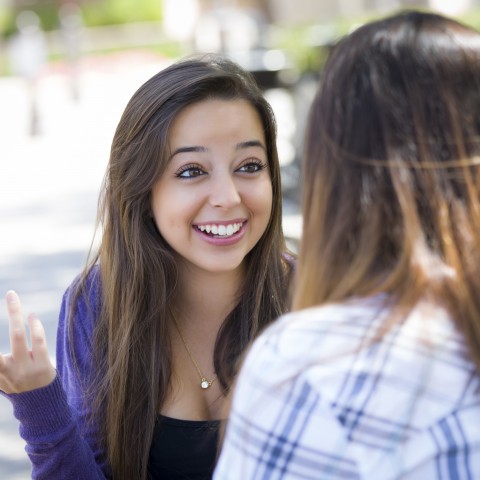 Colleague: "How old are you?"
You: "I'm 27."
Colleague: "Are you single?"
You: "No, I'm already married."
Colleague: "Oh, really? I'm also married. When did you get married?"
You: "Two years ago."
Colleague: "Do you have children?"
You: "We don't have kids yet. Do you have children?"
Colleague: "Yes, we have two. My eldest is in first grade, my youngest is just two years old."
Fun fact: "O" is just a filler in Tagalog and is very much like "Oh" in English.
3- Share What School You Went to & Your Major
Another tried and tested way of how you can introduce yourself in Tagalog is by talking about the school you went to, your major, or your job. To some cultures, this may be another sensitive topic (especially asking whether a person finished school or not), but it's perfectly normal here.
Here's another example conversation:
You: Kumusta? Ako si Andrew. Anong pangalan mo?
Colleague: Ako si Francis.
You: Ikaw yung kasama ni Jenny kanina, di ba?
Colleague: Oo ako 'yon. Bago lang kasi ako sa office kaya sinasamahan niya ako at first job ko ito.
You: Matagal na ba kayong magkakilala ni Jenny?
Colleague: Oo pareho kami na Accounting ang course sa PUP. Ikaw, anong course mo?
You: Entrepreneurship ang major ko.
Colleague: First job mo ba ito?
You: Hindi. Marami akong naging trabaho noong nasa US ako.
Colleague: Talaga? Working student ka?
You: Oo. Kailangan ko kasi ng pambayad sa college.
Colleague: Ang galing mo naman. Mahirap mag-aral kapag may trabaho ka pa.
You: Marami naman ang ganon sa amin at madali lang ang trabaho sa bakery.
Colleague: Ah sa bakery ka pala nagtrabaho. Ayos yon.
You: Oo, sa bakery, sa supermarket, basta part-time na trabaho kinuha ko.
In English:
You: "Hi. My name is Andrew. What's your name?"
Colleague: "My name is Francis."
You: "You were with Jenny earlier, right?"
Colleague: "Yes, I was with her. This is my first job and I am new in the office, so she accompanies me."
You: "Have you and Jenny known each other for a long time?"
Colleague: "Yes, we both took up Accounting in PUP. How about you, what was your major?"
You: "I took up Entrepreneurship."
Colleague: "Is this your first job?"
You: "No. I had many jobs when I was in the U.S."
Colleague: "Really? Were you a working student?"
You: "Yes. I needed the money to pay for college."
Colleague: "That's really great. It's hard to go to school when you have work."
You: "Many people do that back there and my work in the bakery was easy."
Colleague: "Oh, you worked in a bakery? Sounds great."
You: "Yes, I worked at a bakery, supermarket, and other places. I just took any kind of part-time work."
Fun fact: In the Philippines, "course" is usually used instead of "major" when you talk about what you studied in college.
If you want to hear another example of what a profession-related conversation could look like, we have a relevant lesson on our website. Again, note that this is a very common conversation topic. Knowing how to talk about it will surely help you make friendly relations with more people.
4. When You Need to be Formal with Your Introduction
At this point, you've read about how you can be polite and friendly, and what subjects you might be asked about when you introduce yourself in Filipino. Give yourself a pat on the back. Chances are, saying your name in Filipino has become a piece of cake, and nothing you'll face will make you sweat (figuratively, of course). Visiting the Philippines always means being ready for that tropical feel.
The Philippines isn't all about staying at the beach and drinking coconut water, though. You still have to go to the office, talk to bosses, and say your name in Tagalog when you introduce yourself. An office setting requires a different kind of courtesy, but it's nothing overwhelming. Take a look at this dialogue and see how it goes.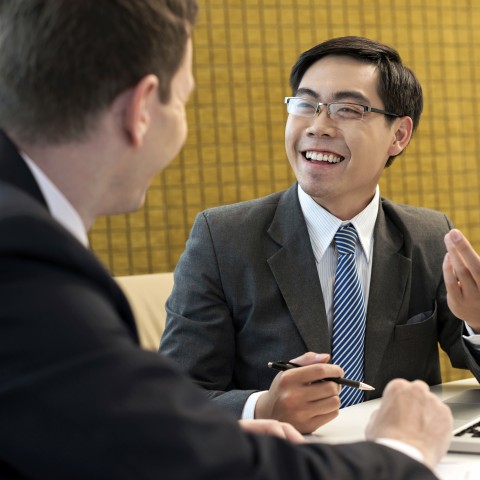 You: Magandang umaga po, Sir.
Department Head: Magandang umaga din sayo. Maupo ka.
You: Salamat po, Sir.
Department Head: Anong maitutulong ko sayo?
You: Sir, gusto ko po sana na magpalipat sa Makati branch natin.
Department Head: Pwede ko bang malaman kung bakit?
You: Mas malapit po kasi sa bahay ko yung Makati branch. Kung mas malapit po yung bahay ko, mas madali sa akin ang mag-overtime.
Department Head: Pag-iisipan ko yang sinabi mo sa akin. Ipapatawag kita kaagad kapag may balita na ako kung pwede kang lumipat o hindi.
You: Salamat po, Sir.
In English:
You: "Good morning, sir."
Department Head: "Good morning to you, too. Please sit down."
You: "Thank you, sir."
Department Head: "What can I do for you?"
You: "Sir, I'd like to be transferred to our Makati branch."
Department Head: "Could you tell me why?"
You: "It's because I live closer to our Makati branch. If I lived closer to the office, I could work overtime more."
Department Head: "I'll think about it. I'll let you know whether you can transfer or not as soon as I receive information about it."
You: "Thank you, sir."
There's a lot of po usage in this dialogue and, as previously said, it's to show politeness. Another notable thing is the use of "sir." In the Philippines, addressing a superior in the office as Miss, Ma'am, or Sir, is enough to show your respect for them.
There are also a few things you'll have to remember before having a chat with your boss (e.g. you should knock before entering a room). Lucky for you, FilipinoPod101.com has a lesson that covers the various phrases you may need for a good first impression.
5. You're All Set to Introduce Yourself in Filipino
Most people who have been to the Philippines, or who have read a few things about the country, will tell you that Filipinos are quite friendly. The term "hospitable" is almost always used to describe the people of the Philippines. This means that to get the most out of your visit, you need to mirror this friendliness as much as you can, whether you're saying your name or introducing yourself in Filipino.
Kumusta can be heard almost anywhere, and it's impossible to forget. However, remembering how things are done gives you extra points. Besides, the aim is to learn; though skating by is fairly enjoyable, nothing beats the satisfaction of having a new skill.
Now that you've scratched bits of the surface, you can always keep an eye out for more. You can get past just knowing how to say your name in Tagalog; FilipinoPod101.com gives you a window to the culture, language, and just about anything to make your stay in the Philippines more enjoyable.
Before you go, let us know in the comments how you feel about self-introductions in Filipino and Tagalog! Write us a short self-introduction in Filipino about yourself to practice. 😉 We look forward to hearing from you!