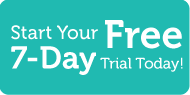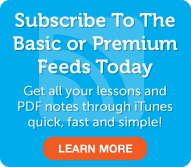 Filipino Word of the Day
5 Most Recent Forum Posts
Social Networking
Learn Filipino with FilipinoPod101.com! A visit to the Philippines is not complete without seeing Tagaytay, a destination popular with tourists because of its incredible views of Taal Volcano and Taal Lake. The area is also very interesting because it has survived a number of volcanic eruptions, the most recent being in 1965! You will certainly enjoy exploring the many natural attractions in Tagaytay as well as the nightlife and dining hotspots in One Destination. If that's not enough, religious visitors will also want to pay a visit to the Divine World Seminary and Pink Sisters' Convent. There is plenty to see and do in Tagaytay, and you won't want to miss it!
In this lesson, you will learn about Tagaytay, one of the Top Five Filipino Tourist Destinations. There is much to visit in Tagaytay, and you'll want to be prepared by knowing about the religious, geographis, and cultural history of the region. Visit us at FilipinoPod101.com, where you will find many more fantastic Filipino lessons and learning resources! Leave us a message while you are there!
Premium Members

Review
|
Play
|
Popup
Dialog
|
Play
|
Popup
Premium Learning Center
Premium Lesson Checklist
Basic Members

Audio
|
Play
|
Popup
Lesson Notes
Basic Lesson Checklist
This entry was posted on Thursday, May 31st, 2012 at 6:30 pm and is filed under Advanced Audio Blog Season 1 . You can follow any responses to this entry through the RSS 2.0 feed. You can leave a response, or trackback from your own site.
One Response to "Advanced Audio Blog #22 - Top 5 Filipino Tourist Destinations: Tagaytay"