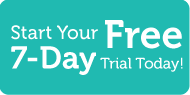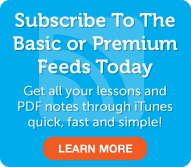 Filipino Word of the Day
5 Most Recent Forum Posts
Social Networking
Learn Filipino with FilipinoPod101.com! When you visit the Philippines, you'll no doubt want to visit Manila, the country's capital. Manila sits on an isthmus in between Laguna de Bay and Manila Bay. It is home to a diverse and fascinating metropolitan area, which houses some of the richest and the poorest areas in the entire country. It is also the perfect place to get a taste of Filipino culture and society! You will certainly have to see the many sights in Rizal Park: the Rizal Monument, the Japanese and Chinese gardens, and a national museum of the Filipino people. There are many things to see and do in Manila, so be sure to enjoy this beautiful city! In this lesson, you will learn about Metro Manila, the seat of government for the Philippines. You will enjoy this quick look at the culture and tourist attractions of such a diverse city. Visit us at FilipinoPod101.com, where you will find many more fantastic Filipino lessons and learning resources! Leave us a message while you are there!
Premium Members

Review
|
Play
|
Popup
Dialog
|
Play
|
Popup
Premium Learning Center
Premium Lesson Checklist
Basic Members

Lesson Notes
Basic Lesson Checklist
This entry was posted on Thursday, January 5th, 2012 at 6:30 pm and is filed under Advanced Audio Blog Season 1 . You can follow any responses to this entry through the RSS 2.0 feed. You can leave a response, or trackback from your own site.
3 Responses to "Advanced Audio Blog #1 - Top 10 Filipino Regions and Cities: Metro Manila"